Bravo's Jonathan Antin From 'Blow Out' Apologizes to Andy Cohen but Slammed Him in an Earlier Interview
Bravo's Jonathan Antin from Blow Out apologized to producer Andy Cohen during the Watch What Happens Live "Blasts from the Past" special episode. But, in a previous interview, Antin revealed a lot more about exactly why he and Cohen were feuding, implying that Cohen's power interfered with a show he planned to air on Fox.
During his virtual Clubhouse appearance, Antin said he and Cohen feuded over the trajectory of reality television. Apparently, Cohen said reality television was going more in a "family direction." Antin refused to have his family on the show. "And you said OK that's fine then the show is over," Antin recalled. "And that's it so I kinda regret that." Cohen didn't seem to remember the exchange that way.
"Is that how it went?" Cohen asked. "I feel like there's maybe more to it than that." Antin agreed that there's "Maybe a little more." Indeed. Antin spilled a lot more during an interview last year.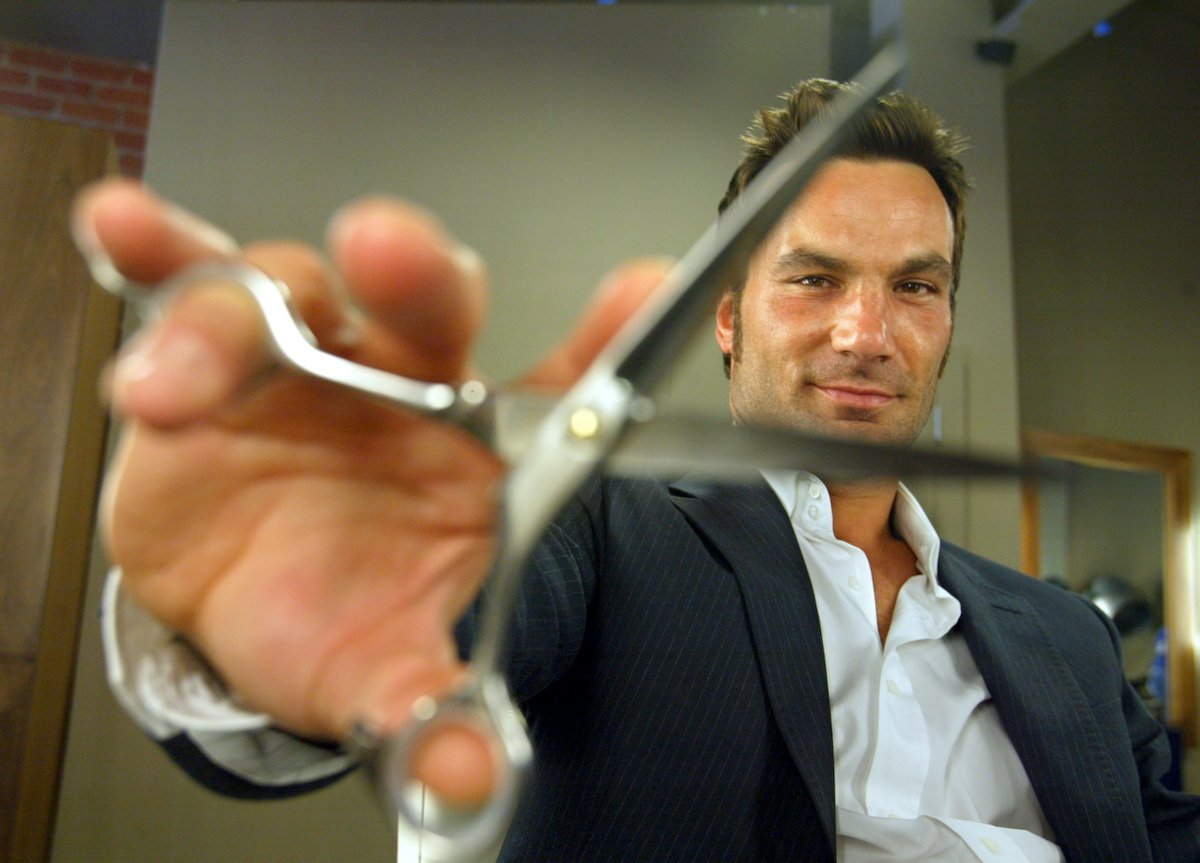 Andy Cohen and Jonathan Antin fought over an employee firing
A fan tweeted that Antin probably needs his own 30-minute WWHL episode to air his grievances with Cohen. Cohen replied, "It would take more than a half hour."
Last year, Antin revealed that his feud with Cohen went far deeper than the whole "family on television" remarks he made on WWHL. Instead, the original feud started when he fired an employee on Blow Out and Cohen didn't like when he did it.
"Andy Cohen called me and said, 'Jonathan, I heard you fired Brandon and you can't fire him yet. You got to give us at least two more episodes and like a little heads up,'" Antin said on the Behind the Velvet Rope with David Yontef podcast. "We gotta end the storyline. You can't just fire somebody like that. I said, 'Well, actually I can, it's my business.'"
But Antin pushed back on Cohen's direction. "Like, come on, you know what I mean?" he said referencing the employee's wild behavior. "This isn't a zoo, a carnival, it's a hair salon in Beverly Hills. This guy's acting like an animal. It's not right. And you know, I'm sure he's cool. And I'm sure he's alright, but not in my salon. We don't do that here."
Jonathan Antin also blames Andy Cohen for the demise of his show on Fox
Antin created a new show that was supposed to air on Fox. The show was supposed to be a "salon makeover" type show where Antin would help a failing salon. "I had a huge pilot that was supposed to air like Kitchen Nightmares with the same producers as Gordon Ramsey, Arthur Smith made a spinoff like a sister, if you will, of Kitchen Nightmares called Salon Nightmares that we shot a whole episode," he recalled.
"It was supposed to air and it was incredible," he said. "It was me going into other salons that were like disastrous and ripping them to shreds, retraining all staff, and building them back up. Grand reopenings and you know, kinda like Tabatha Takes Over."
"But Andy got wind of it and because it was with Fox and Andy didn't really have anything to do with it, but they were supposed to kind of like partner up on it on the launch," Antin added. "Andy freaked out and announced Tabitha's Salon Takeover at the upfronts the day before we were announcing."
Antin's show never saw the light of day. "[The] show was supposed to air," he said. "Mike Darnell was the head of alternative entertainment [at Fox]. He said to me, 'I'm sorry, Jonathan, we don't do anything second. And Andy's already announced the show. So it's over, it's done,'" he recalled.