Bravo's Mexican Dynasties Cast Confirms They Won't Return for Season 2
Much to the fans' dismay, the cast of Bravo's Mexican Dynasties confirmed the show will not get a second season.
Fans dove into the drama, but especially the humor the show brought to Bravo. Mexican Dynasties followed the Allende, the Bessudo and the Madrazo families living a luxurious life in Mexico City. Cameras documented the families' relationships, businesses, and fallouts. The season finale ended with a cliffhanger as singer Adan Allende broke off from his parents and moved in with his brother and wife.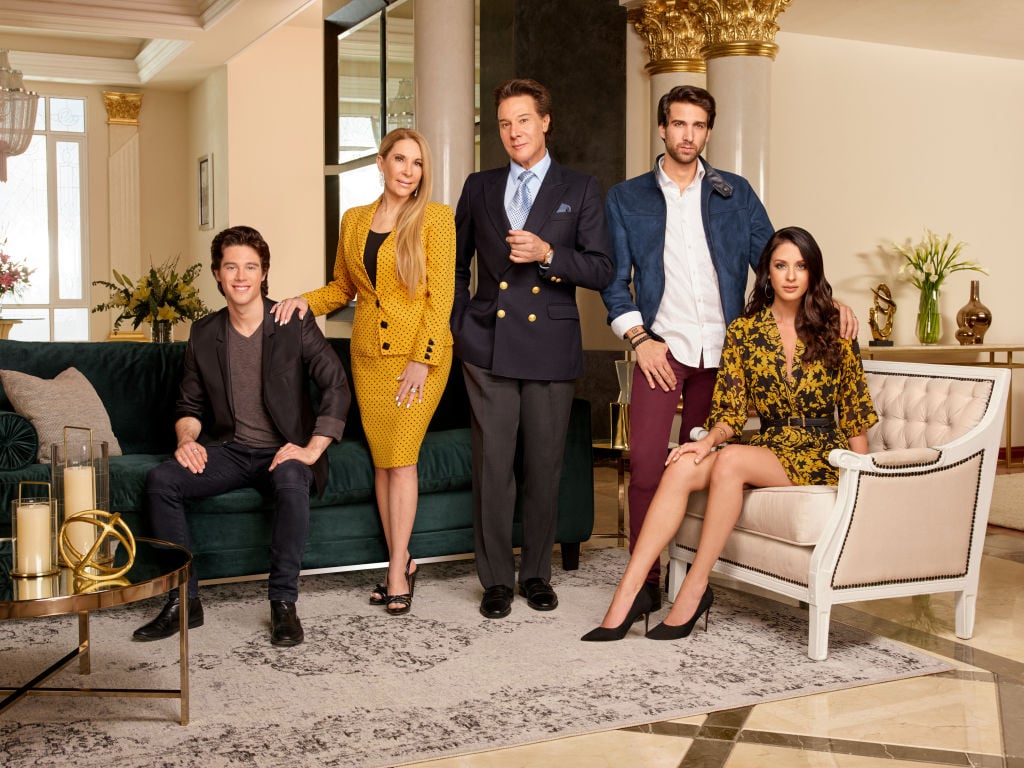 The show wrapped in late April, leaving many viewers thirsting for more. The cast looked forward to season 2 as well and some teased that they were ready for another season.
Jenny Allende confirms the show won't return
Bravo started to promote a new family drama, Family Karma. Fans responded positively to the new show but also remarked how it seemed to mirror the Mexican Dynasties format. This led people to ask on a Family Karma Instagram post about Mexican Dynasties.
Allende saw the comments on Instagram and felt the need to break the news to fans. "Wow!!!! I am reading you all!!!!" she commented. "Thank you for all the support towards @mexicandynasties #MexicanDynasties We feel the love!!!!❤️ Unfortunately Bravo said NO to a second season! But it's not the end… we are thankful that @bravotv gave us a platform to show how beautiful Mexico is!!! the show is super successful, nominated 4 times to different important awards and now translated to Portuguese!!!! We ❤️U." 
Cast member Doris Bessudo, who runs a public relations company also made a remark too. She expressed disappointment with Bravo. "@jenny_allende te adoro. You are kind and polite. I have to say personally I feel quite disappointed with @bravotv They were true visionaries in picking up Mexican Dynasties; a show that was groundbreaking in so many ways: diverse, shot entirely in Mexico with a Mexican Cast…"
Bessudo added, "The accolades weren't enough. The fan love wasn't enough. They are now betting on a show that is IDENTICAL to ours. Same tone,concept, multi generational families. Really @bravotv really?
Why not do both? And showcase the beautiful diversity that exists in the world? "
Allende teases more is to come
Despite not being picked up for another season, Allende shared that more is still to come. She first responded to Bessudo. "Love you Do! Also we have so much to celebrate!!! How amazing that we are nominated for a Real Screen Award tonight! Only 4 nominations and we are one of them! Alongside with other shows that have done multiple seasons!! OMG!!! Mexican Dynasties is a BIG hit in Latin America and around the world! I am so happy that we made such a huge impact and represented Latinos!!!"
Fans seemed to be very upset they would not be seeing more of the show. "We really don't know," Allende replied to a fan who asked why the show was canceled. "But we promise it won't be the end of @mexicandynasties ❤️." While the fans who watched were enthusiastic, ratings were not. Even the season finale didn't crack the top 50 for shows that evening.
Allende also promised that more is to come. "Just Stay posted with instagram!" she told fans. "Or follow @mexicandynasties for upcoming news!❤️."