Bravo's 'Odd Mom Out' Jill Kargman Reveals What She Knew About Harvey Weinstein at a Young Age
Jill Kargman from Bravo's Odd Mom Out says she knew from a young age that Hollywood producer Harvey Weinstein was dangerous.
Kargman shared on Out in the Wild podcast that her longstanding friendship with actress Gwyneth Paltrow brought Weinstein's sexual harassment and assault to light when she was in her twenties. Weinstein offered to give Paltrow a "massage" when she was 22 after she just landed the starring role in the 1996 film Emma. When she rebuffed his offer Weinstein became angry.  "He screamed at me for a long time. It was brutal," she said, NPR reports.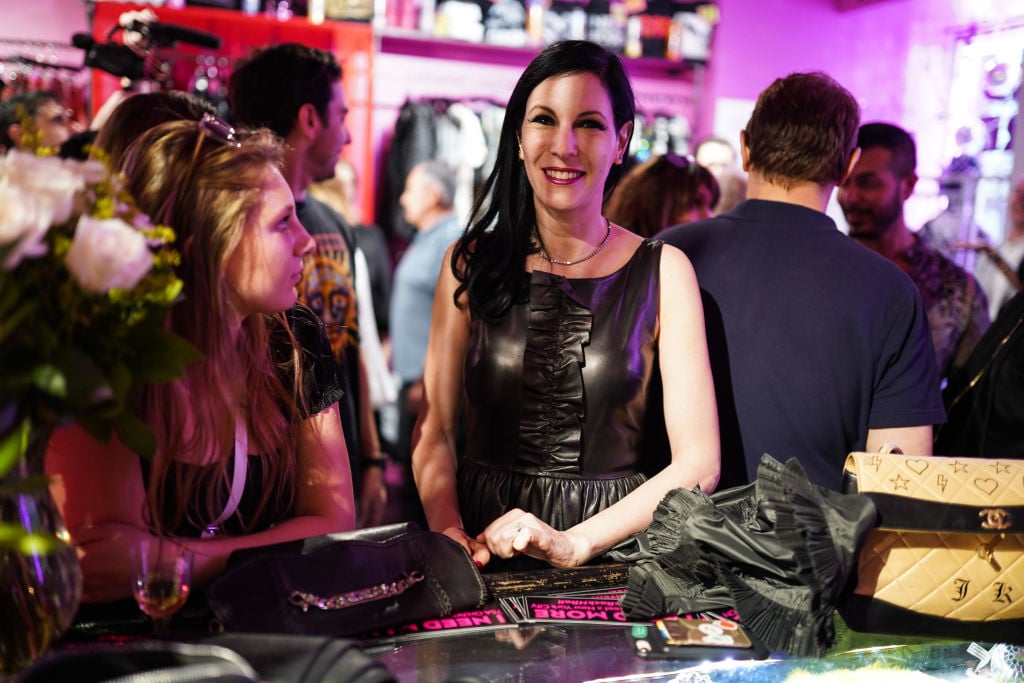 Kargman met Paltrow when they were in school. "Gwyneth Paltrow was kind of my mentor in my acapella singing group," she shared. "She tapped me for our singing group. I auditioned when I was in eighth [grade] and she was in tenth [grade]. And we became close and she's still a great friend. I love her so much."
Paltrow disclosed what happened with Weinstein
Paltrow shared with Kargman that Weinstein assaulted her. "When she was like 22, I was still in college, but she had told me the Harvey story. So when of all of this was coming out, I'm friends with Jodi Kantor from The [New York] Times and won the Pultizer Prize. And I'm very proud to say, I am so not a name-dropper normally, except for today, that I'm in her book!" Kantor co-authored the book She Said with Megan Twohey.
While having drinks with Kantor, Kargman learned that Kantor was digging into a story about "a producer." She immediately knew the story was going to be about Weinstein. Kargman revealed that she was the one who put Kantor in touch with Paltrow and others involved in the Weinstein story.
When Kantor asked Kargman how she figured out what she was working on, she shared her connection with Paltrow. "Well it's kind of an open secret but I also know the 'secret secret' stuff," Kargman shared.
Kargman knew to steer clear of Weinstein
Kargman says Paltrow disclosed to her that Weinstein harassed her more than 20 years ago. "I remember just like how creepy it was and the whole massage thing," she recalls. "And, he's a bad guy. It was kind of just known that you steer clear. I mean I was never an actress thank God. I'm so glad that I started acting at 40! But I could have never had that life. I feel like I wasn't wired for that."
Kantor told Variety what prompted her initial investigation into Weinstein. "The Times has made a huge commitment to sexual harassment reporting," she said. "Our colleagues Emily Steel and Mike Schmidt broke the Bill O'Reilly story, and our colleague Katie Benner wrote about female entrepreneurs in Silicon Valley who are pressured by venture capitalists for sexual favors. I know it seems like those were many sexual harassment stories ago, but at the time, they were really a light-bulb moment for the paper because they made us realize there may be a lot more buried truths here."
She also hinted at meeting with sources (like Kargman) who had a deep knowledge of what occurred. "Almost nobody knew the full extent of what was going on. I have sources who knew a fair amount and have still been shocked by what's come out. My sense is that a lot of people had more of a vague awareness."