Bravo's 'The People's Couch' Hosts Reveal They Did 'WWHL' With Wet Hair and Half Naked (Exclusive)
Bravo's The People's Couch comedians Brandy Howard and Julie Goldman's triumphant return to the network rivaled the classic "going to school in your underwear" dream. But in real life.
Howard and Goldman, along with other Peoples Couch hosts appeared on Watch What Happens Live with Andy Cohen in June. They had a specific time when the show would film, but Howard admits they mixed up the time and ended up racing to get to the feed – and didn't have enough time to put on underwear and even dry her wet hair.
Bravo asked Julie Goldman and Brandy Howard to return for 'WWHL'
Howard told Showbiz Cheat Sheet they knew what time they had to appear on Bravo. But for some reason mixed up the time zones and ended up racing to make it in time for the show. She laughed about how she and Goldman were prepping that day for the show, working out, taking long showers …lollygagging and relaxing. Howard recalled getting a call from producers wondering where they were. "And I was wet and naked from the shower and not at Julie's house," she said, adding that she planned to film WWHL from Goldman's.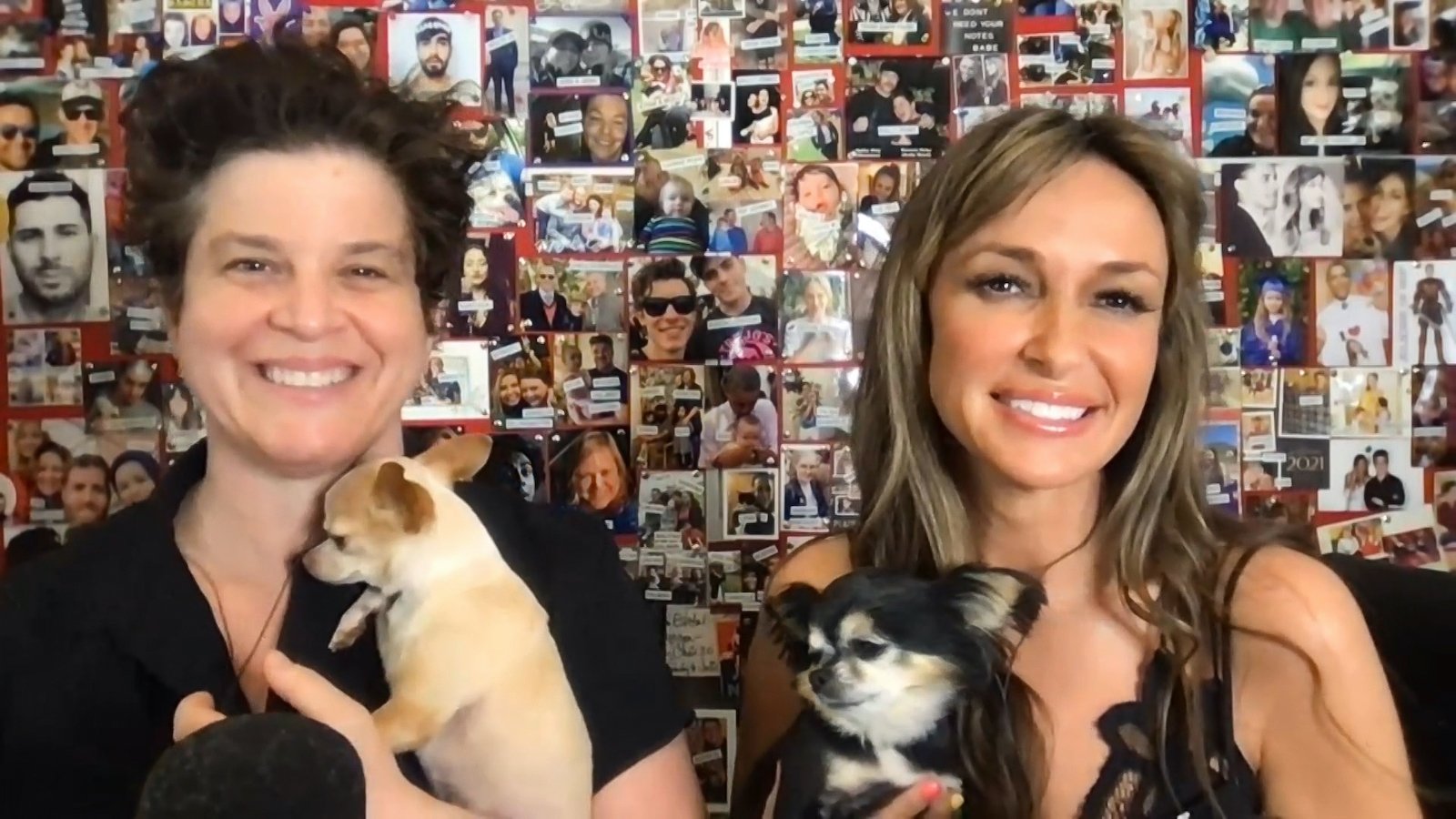 Goldman added, "I was too. I was like living my best life, just like getting ready. Just like taking my time in the morning, blowing drying my hair. And then the phone was ringing. And I was like, 'Oh sh*t!'"
Howard and Goldman were also chatting away on the phone when suddenly Bravo called and wondered where they were.
Bravo (and everyone) were waiting for 'The People's Couch' hosts
Howard said she couldn't figure out why someone from WWHL was texting her. "The girl from Watch What Happens Live was texting and asking, 'What's your Skype?'" Howard recounted. "Like 'What's your Skype name we can't find you.' And I'm like 'That's so weird.' And then I'm like 'Oh my God! Oh my God!' I just like threw the phone, I was like 'I can't do this, you gotta do it alone Julie!'"
The WWHL feed was set up at Goldman's house but Howard said she was literally dripping wet and naked. "I honestly have post traumatic stress disorder," Howard laughed. Goldman sprung into action while Howard went into a 911 panic. "I had to text them, like, 'I'm so sorry, we're just running a little behind,'" Goldman recalled telling Bravo. She tried to play it cool, while asking how much time they had before cameras started to roll.
"They were like, OK, we'll see what we can do but everyone's on now," Goldman said. "'We're getting everyone ready.' And I'm like, 'I don't have pants on.'" Oh. My. God.
Time to panic!
Now Howard is in full hysteria. The entire audience is seated at WWHL, the other People's Couch hosts were waiting and on standby and Howard and Goldman were naked and afraid. "I was like 'Julie you have to do it by yourself,'" Howard said. Goldman wouldn't take no for an answer from Howard. She was holding the entire WWHL Bravo production at bay while Howard had to get it together and race over to Goldman's house.
"So the front of my hair was dry," Howard described. "These details matter because just my bangs and the two sides of my hair were dry. The rest of my hair was wrapped into a bun wet. It was curly and long. It was like a witch's hair. I was doing my makeup in the car. I looked like a whore. Like all this bronzer – like Donald Trump – so much bronzer. Black on my eyes. I looked like a hooker who slept all night. I had wet hair dripping down my back. And I was in like a jumpsuit, like a tanktop that went into pants. No underwear, my full a**crack is out. I'm running to the car, I'm doing the Kylie Jenner Lip Kit in the car …"
Did anyone suggest bringing back 'The People's Couch'?
Needless to say, Howard and Goldman made it in time, just as host Andy Cohen arrived on set. "But all of the other cast were like, 'Hey,' we hadn't seen them," Howard recalled. "It's like Destiney, girl! Like I don't have wet hair like streaming down my back!"
Howard also noted the irony in how Cohen asked the panel what show they would want to bring back to Bravo. "Did anyone say The People's Couch?" she asked. "We all have like too much pride to do that."
RELATED: 'The View': Meghan McCain's Departure Has Brandy Howard and Julie Goldman Singing the Blues