Bravo's 'WWHL' Fans Say Seeing the Show Gave Them Comfort and a Sense of Normalcy
'WWHL' returns and fans share that seeing the show gave them comfort.
Watch What Happens Live with Andy Cohen returned to Bravo on Monday, March 30 but with a pandemic change.
The series initially went on hiatus like many productions to reduce the spread of COVID-19 (coronavirus). Cohen hosted his SiriusXM radio show from home and toyed with the notion of hosting WWHL from home too.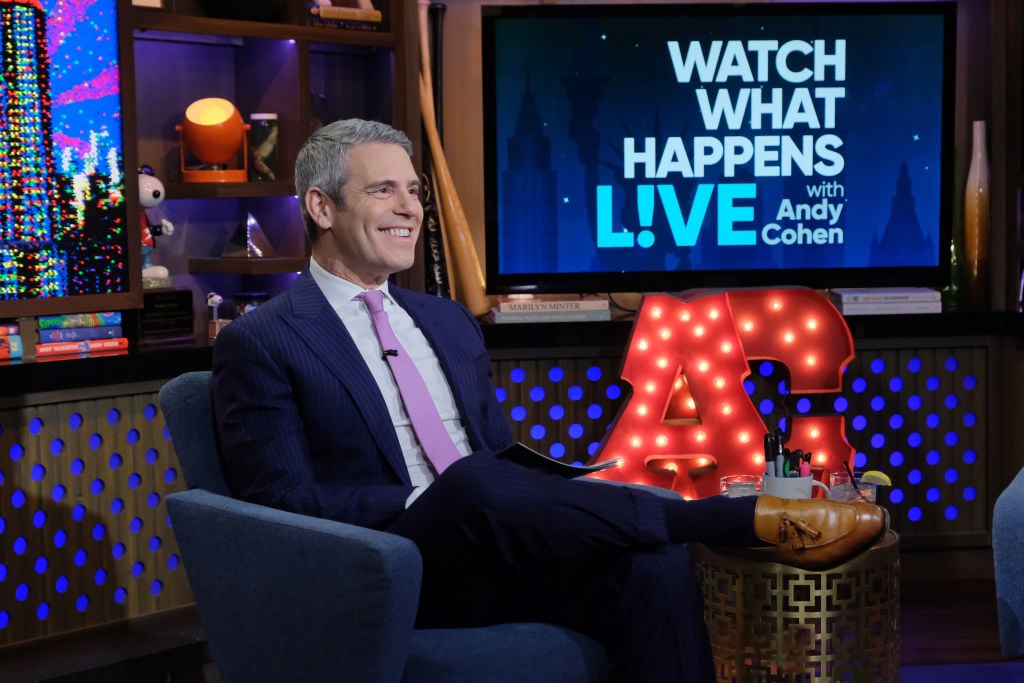 But on the day he announced WWHL from Home, he shared he also tested positive for coronavirus. In his message to fans, Cohen said, "As much as I felt like I could push through whatever I was feeling to do #WWHL from home, we're putting a pin in that for now so I can focus on getting better." 
He's rested, refreshed and looked … pretty normal
Fans were overjoyed to learn on Monday that Cohen would start hosting the show after recovering for 10 days. He looked rested, relaxed and completely like his old self when he appeared in the opening segment from his home office. He even had a little glass of rosé wine at his desk. Cohen pointed out he was doing the show from his home office. "Which is actually what the Clubhouse is based on, which is why it looks like I'm in my studio," he shared. He even has a disco ball at home too.
"I first want to say, I've been so touched by the sweet messages I've gotten from all of you, I wanna thank you all so much," he emphasized. "I am feeling a lot better and I am so eager to just get back to doing what we do best here at Watch What Happens Live." Adding, "Which is to put on a show to make you smile at the end of the day."
He joked about how the show was going to be low tech and that his guests were joining him virtually from their homes. Each guest appeared via satellite from their own "home offices." Jerry O'Connell showed up outside while hanging out next to his car.
The show gave fans a sense of normalcy
In an upsidedown world of COVID-19, fans are looking for anything that reminds them of normal life. A number of viewers remarked that seeing the Brady Bunch-style show layout certainly made them smile. Of course, the layout was a little different especially without the gregarious audience and bartender. Cohen also did an updated version of "Open the Vault" where his guests did their own "show and tell."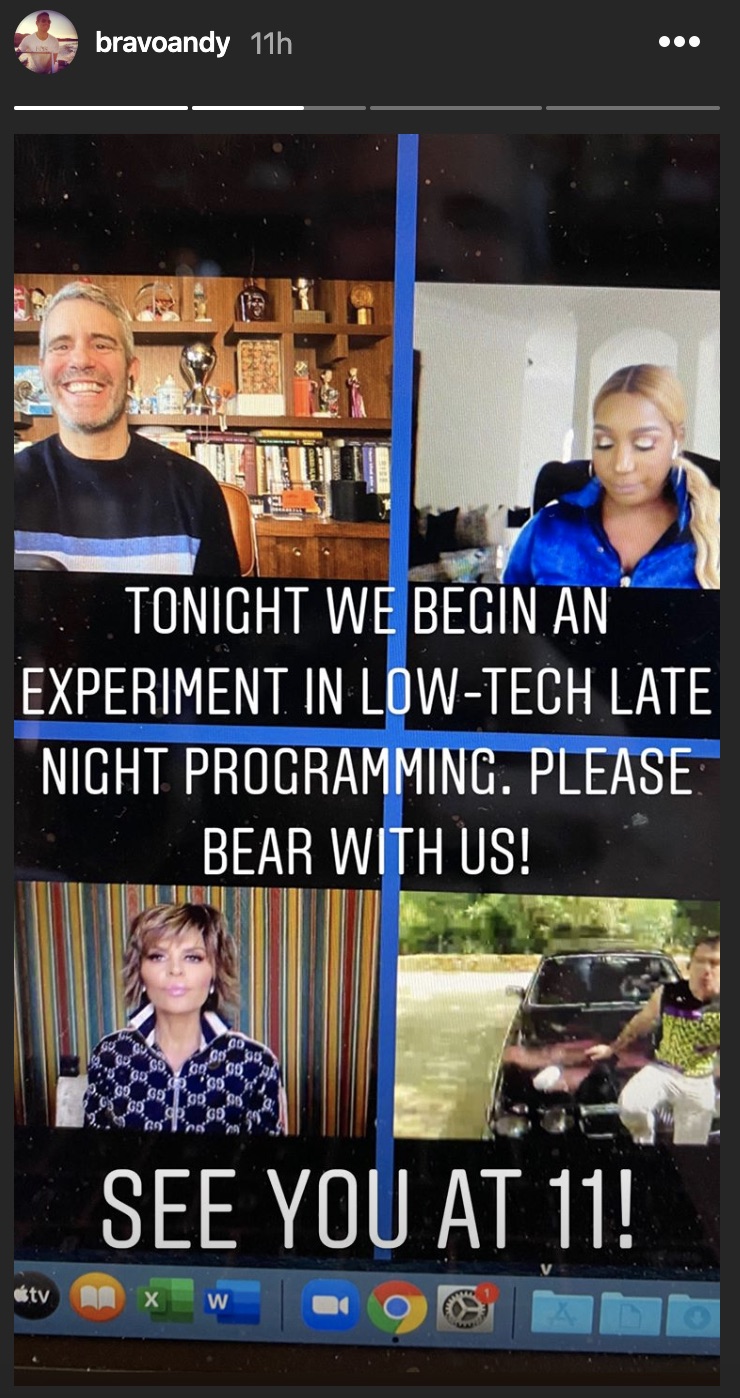 Actress Leslie Grossman tweeted, "Having @WWHL on tonight made me feel a little more normal during this scary time. Thank you @Andy for bringing the light when we need it. You looked great and I am thrilled you are on the mend."
Another fan wrote, "Seeing @Andy @NeNeLeakes @lisarinna @MrJerryOC virtually together just made the quarantine a little more enjoyable."
Podcaster Danny Pellegrino summed it up for everyone. "I honestly love how talk shows have stepped up to entertain us as best they can during this horrific time in history," he tweeted along with a shot of the show.