Braxton Family and Traci's Husband at Odds Amid Traci's Death
Toni Braxton recently opened up about dealing with her sister Traci's illness as Traci privately battled esophageal cancer for a year. Her death has shocked fans. Making things more difficult, the Braxton Family Values stars are reportedly not on good terms with Traci's longtime husband, Kevin Surratt Sr. Things are so bad that two separate memorial services are being held.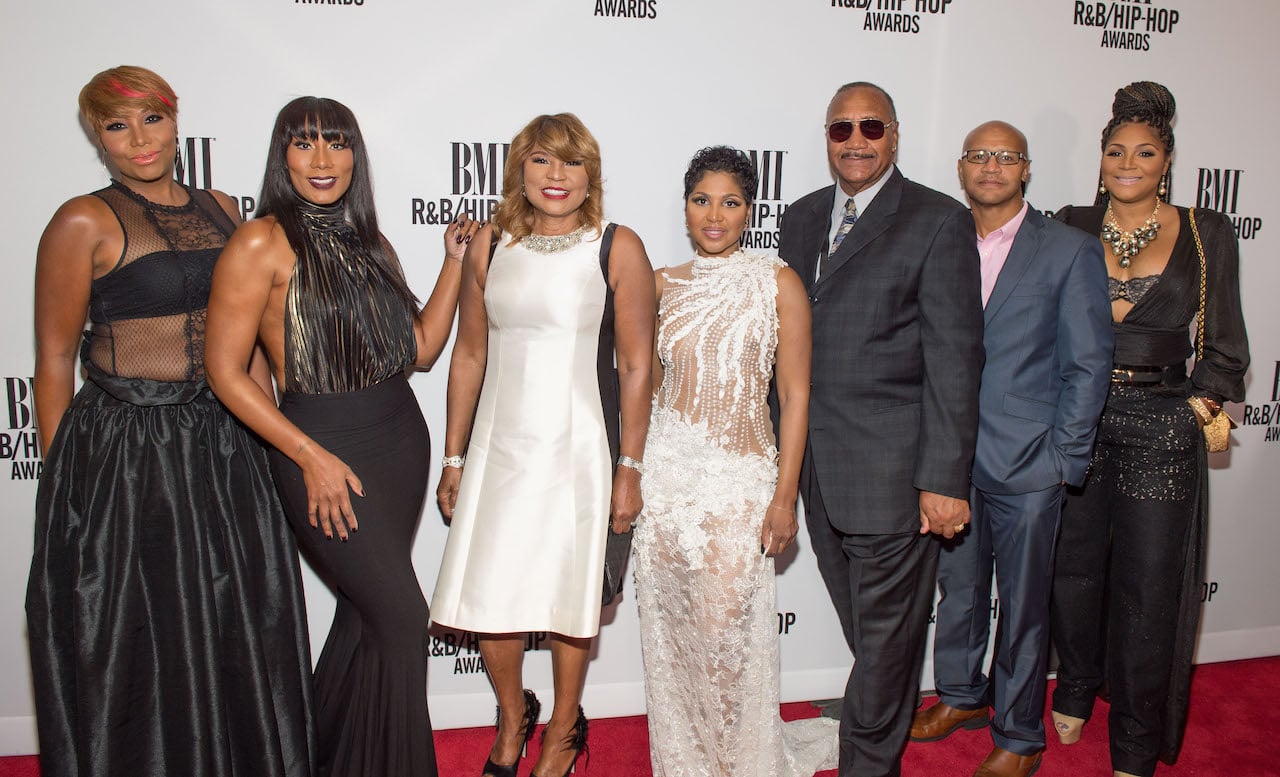 The family reportedly believe Kevin Surratt Sr. and Traci's management team are exploiting her death
Details of any funeral or memorial service have been kept under wraps, until March 30. An Instagram post on Traci's verified page from her management team reveals that a memorial service in her hometown is scheduled for March 31 from 10am to 1pm. The post notes that a certain number of seats will be reserved for Traci's fans if they register online or via a text message. But per insiders, this is not what Traci requested when making arrangements in her final days.
"Traci did not want a funeral or wake," an insider told Page Six. "She did not want people looking all over her body. She specifically requested to be immediately cremated…There was a Zoom meeting that made it clear about what she wanted, and now her husband is trying to cash in on her name."
RELATED: Interview: Traci Braxton Talks 'Braxton Family Values,' Finding Her Voice and New Film
Surratt reportedly held a viewing for Traci last week, and Traci's sisters and mother opted out of attending. Their father Michael Conrad Braxton did show up but was reportedly not happy with the way things turned out.
"He was so upset that he wasn't on the list. Someone from the church recognized him and let him in and he had to sit in the fourth row," the insider said. Michael was not allowed "to speak or say any words about his daughter," the insider added.
Kevin Surratt Sr. says he's being treated unfairly
Traci's husband vehemently denies all allegations. In fact, he says he extended an invitation to all of Traci's family and only her father and brother showed. More than anything, he says he is the one who knew what Traci wanted most.
"I was with my wife..more than anybody in this world," Surratt told Page Six. "I know my wife, and when she got cancer, we really started to communicate about funeral plans and I was still trying to find treatments for her and I went to every single one of her doctor appointments throughout our entire marriage. That's how we were, and now they're treating me like a [deadbeat] husband," he said. He shot down rumors that he was planning a funeral months before Traci's death without her knowledge. 
Per Surratt, Traci "wanted a viewing and one memorial service in conjunction with her management, PR and other members to come together and celebrate her." He says he is disappointed by the family being on the outs.
"None of it is true," he says firmly. "I was meeting her wishes. Traci made our son the executor of her estate because she knew [her family] wouldn't come after him. They'd come after me…She wouldn't like it [the family drama]. She fought til the end. I'm just praying that it gets right."
There are separate memorial services
During one of Toni's first interviews since Traci's death on The Tamron Hall Show, she explained that the family will hold a special tribute to Traci on what would have been her 51st birthday on April 2. Surratt says he was not invited.
He is still planning on holding his second and final memorial for the public. Surratt says Trac's family are welcome to attend.
RELATED: 'Braxton Family Values': Traci Braxton Explains Why She Needs Space From Her Sisters