'Braxton Family Values' Stars Talk Future Of the Show Via Wendy Williams
Braxton Family Values fans were heartbroken over rumors that the longest-running reality series to feature an African-American cast would potentially not return for another season. After Tamar Braxton deleted her Instagram account, fans assumed the show was a goner for sure.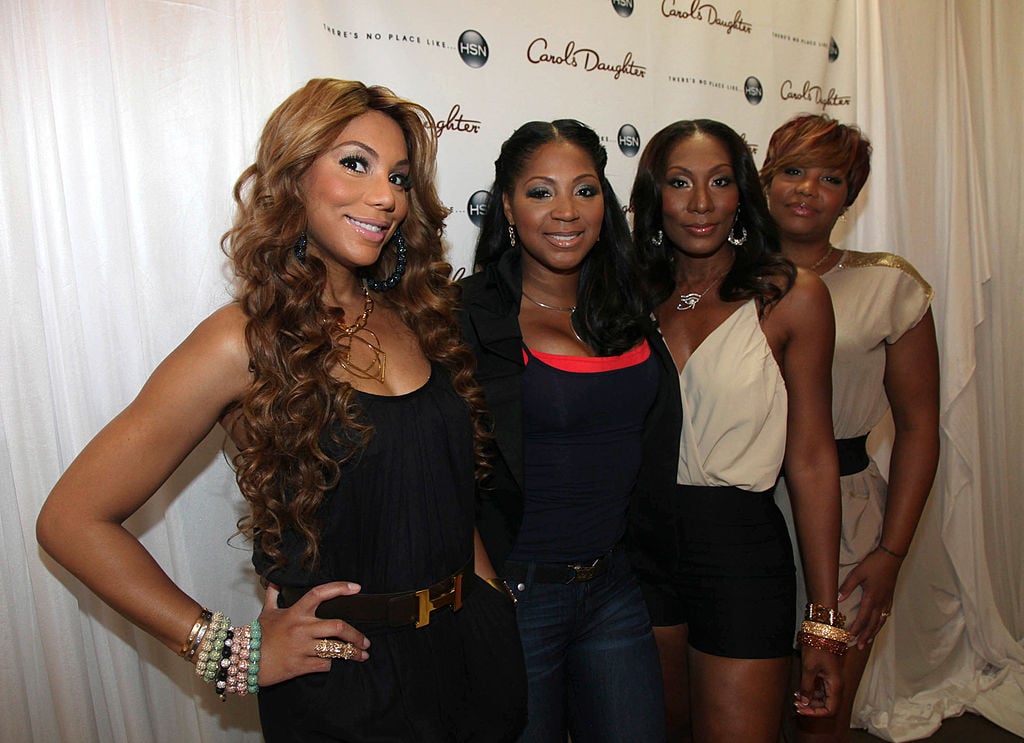 Luckily, she put rumors to rest and insisted the show was returning. Wendy Williams also had a heart to heart with anxious fans, giving a special note to viewers about the future of the show.
Tamar Braxton and Trina Braxton deny rumors of the show's cancellation on social media
The Jasmine Brand was the first to report that the number one reality series on WeTV was in jeopardy of being canceled. Braxton Family Values premiered in 2011 and was an instant hit but as the series continued, the once tight-knit family began to have serious issues in front of viewers eyes.
Last season ended with a blowup between Traci and the rest of the sisters, namely Tamar and Towanda. During one scene, Tamar vowed to never work with Traci again after things became so heated. They broke from filming to focus on family healing after the unexpected death of their 24-year-old niece. Prior to the season finale, the sisters, except Traci, went on a filming strike due to contractual disagreements with the network.
The media outlet reported that Tamar was no longer under contract with WeTV, ratings for the show had declined and the sisters were not interested in the contracts offered for the upcoming season. Both Tamar and Trina responded in now-deleted social media comments, claiming that filming was on-going and the show would be premiering in March.
Wendy Williams says Tamar Braxton shared 'Braxton Family Values' is not being canceled
Fans also noticed that Tamar wiped her Instagram completely clean, leading them to believe it was related to the network potentially canceling the show. After a cryptic tweet about relationships, many also assumed she and her boyfriend, David Adefso, split – and she would likely not participate if the show returned.
The sisters also have not been seen with one another and there have been a few issues on social media with Tamar not following Traci on Instagram.
Wendy Williams, a close friend of Tamar's spoke about a conversation she had with the reality star on her Hot Topics segment of the show.
"Tamar and I got in contact, she said she's still with David [Adefeso] – she didn't like the way her old social media looked and that's why she got rid of everything – she didn't like David being there so much…she wants to have a private life that's private," Williams said.
Williams also reported that Tamar told her that filming for the reality series recently wrapped, coinciding with social media posts showing the sisters filming – including Trina's December 2019 wedding that was promised to air on the next season.
Tamar wanted Williams to inform fans that she's currently filming her own beauty series, as well as her own spin-off set to air on WeTV. Her previous spin-off, Tamar & Vince, was canceled after five seasons following her divorce with Vincent Herbert.
None of the other sisters have commented on the rumors. Towanda and Trina have both shared that the series first two seasons are now available for streaming on Netflix. Hopefully, the fan-favorite returns to the screen soon!