'Braxton Family Values': Towanda Braxton Is Not Happy With Traci Braxton's Comments About Her Sisters' Marriages
Tamar Braxton makes it clear that things between her and her famous sisters are not in the best place. This season of Braxton Family Values shows just how estranged the sisters are. In the premiere episode, Traci speaks on the divide between her and her sisters, while shading their marriages and relationships in the process. Towanda is snapping back at Traci's comments on social media.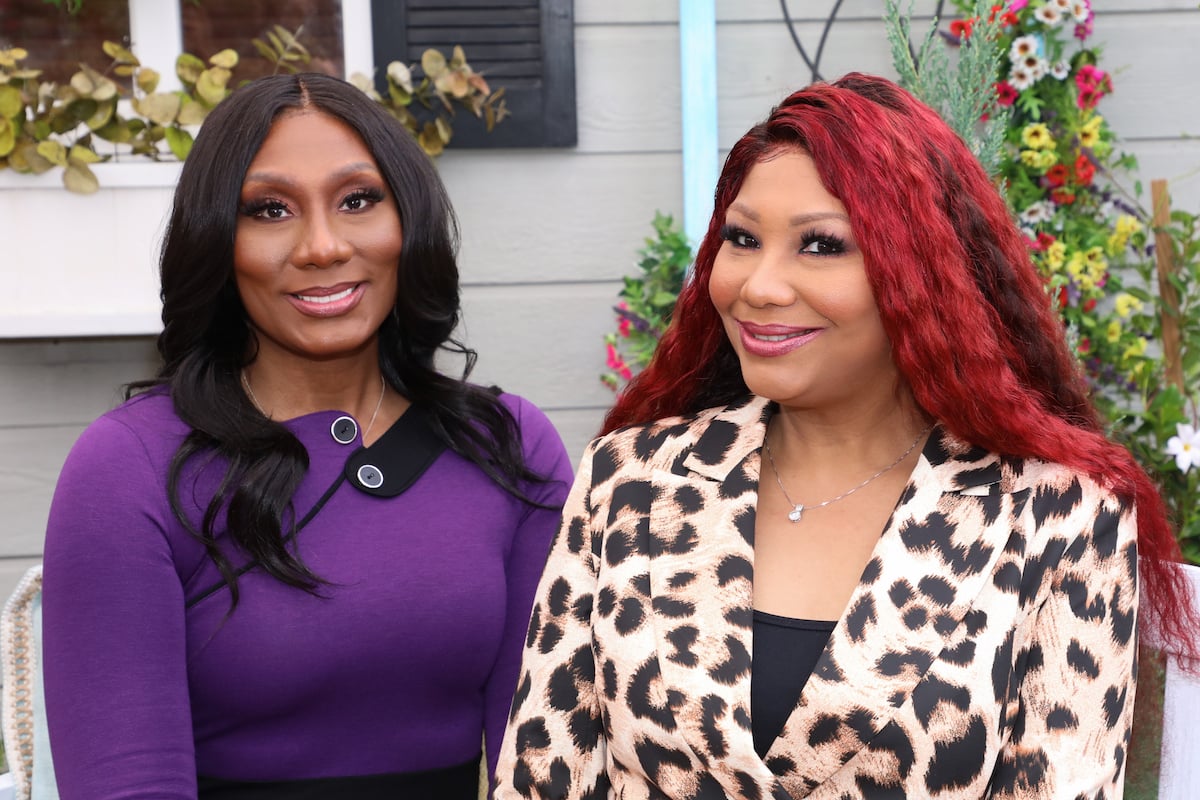 Traci Braxton shades her sisters' marriages and relationships during rant
During the season 6 finale episode, the sisters and their significant others attended a wine tasting weekend in Napa Valley to celebrate Tamar's birthday. Per Towanda, it's the sisters' first vacation with all of their partners and it proves to be tortuous.
From the start, Tamar is visibly irritable with certain activities. Traci's husband Kevin gift the men cigars as a keepsake. Tamar did not want her then-boyfriend David Adefeso to smoke a cigar on camera, calling the act "ghetto" and citing Adefeso's successful financial business as the reason. 
As the tension between the sisters grew, Towanda's boyfriend Sean and Adefeso devised a plan to mediate a session between the sisters. The men hope the women will hash out their issues.
Traci caught wind of the idea prior to the sit-down and made it clear that she was not interested. She blew up during the actual sit-down and fought with production, as well as Sean. Later on, she confronted Towanda, alleging that Towanda stirs the pot and enjoys conflict but acts otherwise. She famously referred to Towanda as a "snake."
During the season 7 premiere episode, Traci and Kevin reflect on the Napa Valley incident and it's clear she's still upset. She reveals in a confessional that she has not spoken to her sisters in nearly a year and explains why she's upset that their partners got involved in her sisters' drama.
"I am the only one been married once with my husband for 27 years while people are married three, four, five times," she says. "Then you got these boyfriends just have all these entitlements and say whatever they want to say every time."
Towanda Braxton responds to Traci Braxton's comments about her and her sisters' marriages and relationships
Towanda live-tweeted during the airing of the season 7 premiere and is not happy about Traci's comments about her relationship specifically. 
"Ummmm….I've only been married once…and that one don't count," she said in a Tweet.
One fan responded to Towanda's tweet, reminding followers that Traci and Kevin appeared on a season of Marriage Bootcamp in an effort to salvage their union. 
"She forgot her and Kevin had to go to boot camp," the fan wrote.
"That part…anywho never mind my never mind," Towanda said in response.
Fans of the show remember Towanda was married to Andre Carter for 12 years. The show chronicled their issues stemming from Carter's lack of work and Towanda's frustration regarding being the breadwinner in the marriage.
Towanda worked while Andre stayed at home to care for their two children. They separated and reconciled briefly before Towanda filed for divorce. She's been dating producer Sean Hall for five years.
Trina has been married twice. Her marriage to Gabriel Solis and infidelity issues in their union is documented in earlier seasons of the show. Toni and Tamar were also previously married – Toni to producer Kerry Lewis, and Tamar to music executive Vincent Herbert
Braxton Family Values airs every Thursday at 9 PM EST on We TV.