'Braxton Family Values': Towanda Braxton on Filming Strike – 'The Camera Crew Made More Money Than Us'
Towanda Braxton says the family went on strike from filming 'Braxton Family Values' due to lack of pay raises. The show aired for 7 seasons over a decade.
Fans of Braxton Family Values are constantly asking whether the Braxton sisters will make a return to reality television. The show made history as the longest running African American family reality series and gave magical singing moments showcasing their talents, but Towanda Braxton says there were many struggles along the way. According to Towanda, the cast was severely underpaid, leading to a strike near the end of the show's run. She says their camera crew earned more money than them.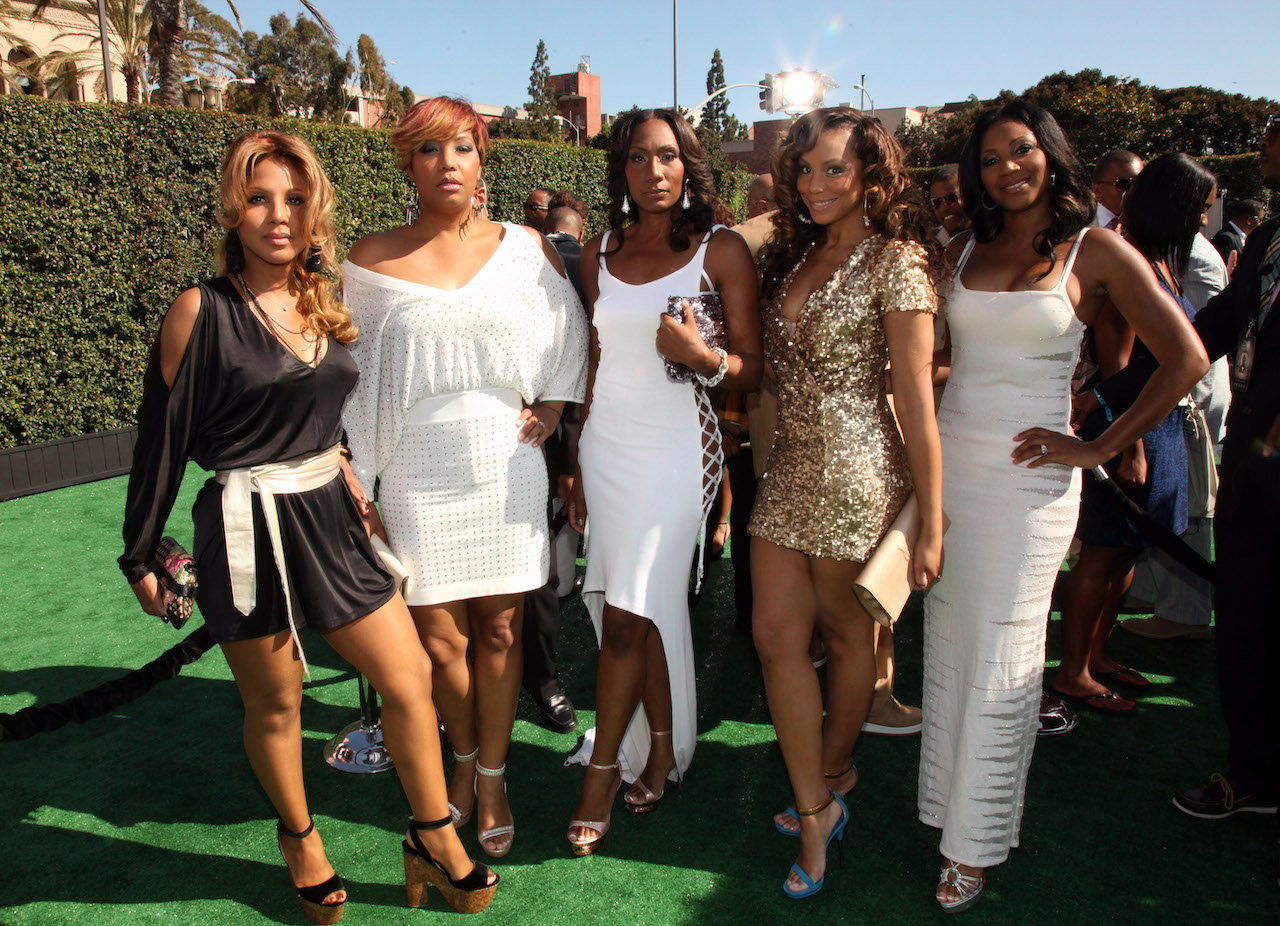 Towanda Braxton explains how the camera crew made more money than the cast
In Season 6 of the show, all the sisters and their mother, sans Traci, went on strike. At the time, they cited problems with production, pay discrepancies (claiming they earned thousands less than the Kardashians), and the demands of filming. In order to keep the show going, other celebrities were cast to film with Traci on a ranch as Traci did research for her whiskey line. The sisters eventually returned to filming but the show never got back on track.
Towanda recently sat with her boyfriend Sean Hall for an interview to discuss the strike at length for the first time. She says there were several reasons for them going on strike, primarily being overworked and underpaid. At one point she discovered that members of the camera crew were paid more than them.
"The cameramen were making more than us. Let's just say there's a week of filming, a camera person out of the seven days works six. Every single day that camera person is getting paid $1,200 a day," she said in a new YouTube video on her channel KingLadybug. "Add that up, especially if we are out of the country, or if I am not local, then that's per diem. But then even in between that per diem, they get fed. And then their lodging and all of that stuff is taken care of. Seven days can just make up for one episode and they are getting paid per day and we are getting paid per episode."
She says the executives punished them for going on strike
Within one season of the strike, the show ended. Season 7 only had seven episodes. Tamar did not film much of the final two seasons. Towanda says that the network retaliated against them after their strike.
"When we went on strike to fight for our rights, that's when I feel the "powers that be" were like 'OK, we're going to show them…' It was not deserved," she said. She did not elaborate on what exactly they did to make her feel that way. 
Towanda says that there are some members of her family who may have been difficult to work with at times or had issues with certain executives, the entire family had to suffer. She used the analogy of parents blaming all of their children when one child does something to warrant punishment. In Towanda's eyes, the network did the same thing.
"As a parent, I try not to put everybody in the same bucket and treat everybody the same because everybody is not the same.," she explained. "I hate when my parents would say, 'Y'all' because it was not always y'all. Sometimes, it was a specific person. And instead of saying a specific person, they would always say, 'Y'all.' That's not fair. All of us [on the show] were deserving of that."
Why the family decided to stop the show
The show ended abruptly with no real conclusion. Towanda says that the decision to not longer film came after Tamar's 2019 suicide attempt. She says the family did not feel it was appropriate to continue without the full unit.
Still, she's open to returning to reality television with her famous sisters, but under certain conditions. They no longer want to work with We TV and Towanda says they have to have more control over editing, better pay, and showcase more conflict resolution on a potential new show.