'Braxton Family Values': Traci Braxton Explains Why She Needs Space From Her Sisters
Traci Braxton is setting boundaries with her sisters on this season of Braxton Family Values. Years of arguments have culminated in the sisters becoming estranged and Traci says she's now putting herself and her own family first.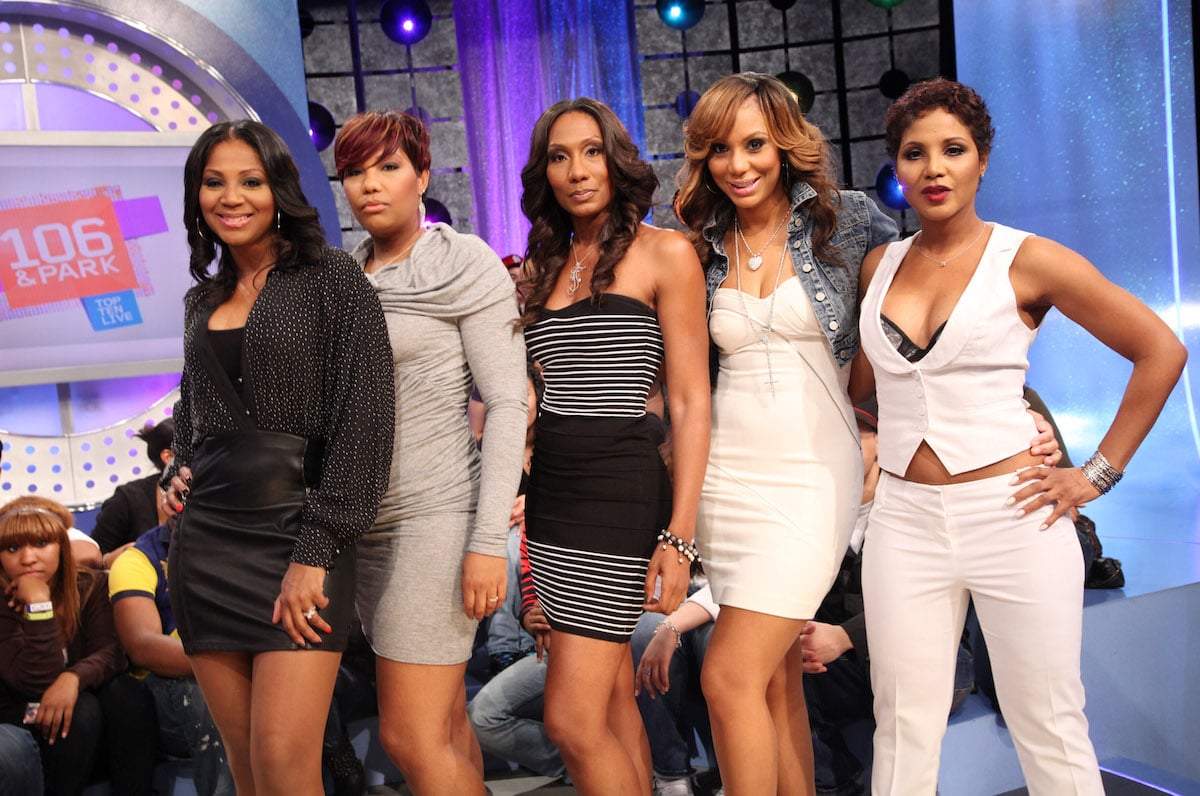 Traci Braxton's explosive showdown with her sisters
During the season 6 finale episode, the sisters and their partners attend a wine tasting weekend in Napa Valley to celebrate Tamar's birthday, as well as Trina's engagement. The vacation marked the sisters' first time traveling with each other and all of their partners. 
There was tension from the start. During one scene, Tamar became agitated when Traci's husband Kevin gifted the men cigars. Tamar did not want her then-boyfriend David Adefeso to smoke a cigar on camera, calling the act of doing so "ghetto." She also cited Adefeso's lack of experience with reality television and the need to protect his financial business.
As the tension between the sisters grew, Towanda's boyfriend Sean and Adefeso came up with a plan to mediate a session between the sisters. The goal was for the sisters to hash out their issues. Traci became aware of the plan prior to the sit-down and made it clear that she was not interested. 
The sit-down continued, leaving Traci furious with her sisters, their boyfriends, and production. Later on, she confronted Towanda, accusing Towanda of stirring the pot. She famously referred to Towanda as a "snake."
Traci Braxton says she needs space from her sisters to set boundaries and focus on her own family 
Traci recently spoke with Shadow & Act about the current season of Braxton Family Values. This season documents the sisters attempting to re-establish their sisterhood following their blowup in Napa Valley.
But, Traci is taking precaution as she says boundaries are necessary for rebuilding their relationship, considering she feels as though she's not been respected nor supported by her sisters in many ways.
"I'm the only grandmother of all of my sisters and I have goals and dreams and aspirations that they don't understand," she said. "Emotionally, you're not there anymore and I've phased out of who my family is used to me being…that was my breaking point, especially when my sister's significant others got involved because my husband doesn't get involved in my sisters and I business even if he wanted to."
During a scene with Towanda on the show, Traci makes it clear that she's taking the space she needs to process her own feelings that she's suppressed. She's also still trying to come to terms with the death of her niece Lauren, who she raised as her daughter.
I'm in the next phase of my life and unfortunately, I'm not on the same page as my sisters, unfortunately, I'm still grieving. I don't care what nobody says, I lost my daughter. I didn't give birth to her but I'm actually having womb pain [because she's not here] and I'm still trying to cope with that…it's been a long time since I've talked to anyone and sometimes I internalize everything and I just need to take it slow [in reconciling with my sisters].
Braxton Family Values airs every Thursday at 9 pm EST on We TV.