Breaking Away From Tradition: 'Keeping Up with the Kardashians' Is Ditching Sunday Nights for a New Day of the Week
Season 18 of Keeping Up with the Kardashians is almost here and it's going to feature some key elements and major changes.
While this season will include elements that have kept reality's first TV family thriving on E! for over a decade, there is one significant modification that could take some getting used to.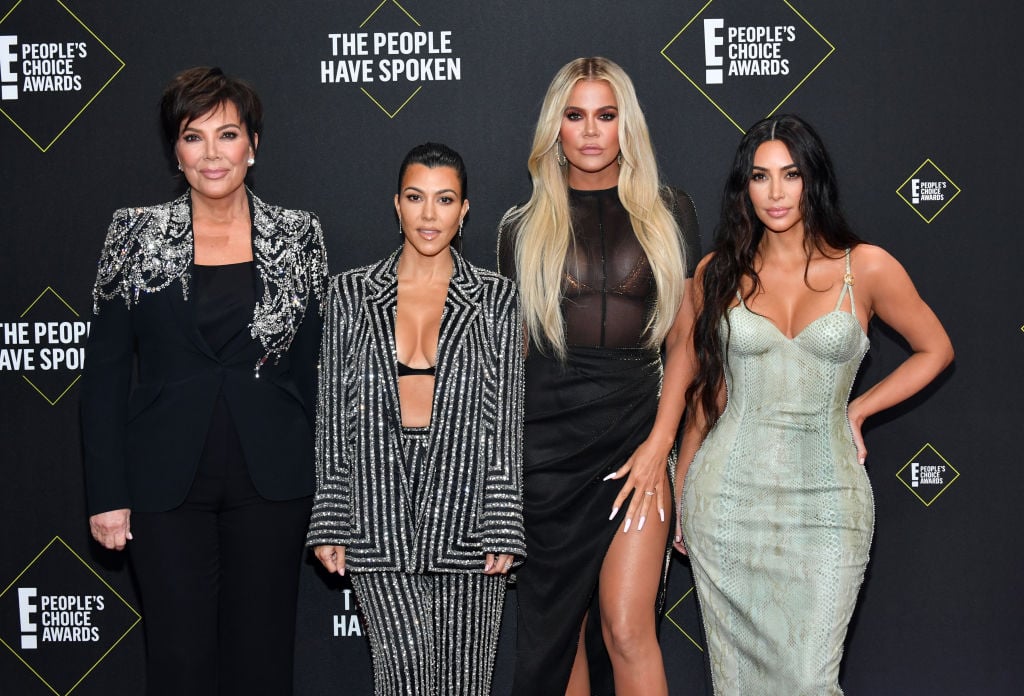 For the first time ever, 'KUWTK' is moving to a weekday
While many people use Sunday nights to relax and mentally prepare themselves for Monday, we use that time to catch up on some drama by watching Keeping Up with the Kardashians.
Since season 1, the hit E! series has aired on Sunday nights and many of us considered this to be a great start to our weeks.
From watching sibling squabbles to the family's hilarious antics, Sundays have always belonged to the KarJenners.
But it now looks like that will no longer be a thing because KUWTK is abandoning its long-held Sunday time slot for a new day of the week.
The brand new and extremely dramatic trailer for Season 18 revealed that episodes will now air on Thursday nights, with the season premiere kicking off on March 26 at 8:00 p.m. ET.
While this will take some getting used to, we're confident that the drama Season 18 has in store will make up for the show is airing on a new night.
Season 18 is expected to be pretty dramatic
Since KUWTK is known for giving viewers drama-filled moments, we can already tell that this upcoming season is going to surpass this expectation.
From heated arguments to unnecessary meddling, there is definitely a ton of drama in store for fans.
Not only that, but this season will also include Kim and Kourtney Kardashian's ongoing tension finally coming to blows.
In the jaw-dropping season promo, the sisters get into a heated argument that escalates pretty quickly.
In one of the promo's clips, the Poosh founder yells, "You've got nothing to say!" at the KKW mogul before throwing what appears to be a boxed water at her.
Of course, Kardashian West didn't take her sister's disrespect lightly and shoots back with "don't ever come at me like that," before hitting Kourt in the face.
While we are excited and a little scared to see the drama between Kim and Kourtney unfold, this won't be the only time tension between the KarJenner sisters escalates this season.
In another clip from the trailer, Khloé and Kourtney are seen battling it out, with the Good American founder accusing her big sis of having an "an attitude" and the Poosh founder going on to slam KoKo for trying to get involved in business that is not hers.
Though this trailer makes it seem like the Kardashian sisters' relationship is falling apart, the Skims founder previously assured fans that things between her and Kourt get better.
"What sucks is that season 18 will come out soon and it gets worse before it gets better," Kardashian West explained while appearing on a December 2019 episode of The Ellen DeGeneres Show.
After sharing that, the two sisters took a trip to Japan together —and even visited Armenia with their kids recently — proving that they have been working toward bettering their relationship.
"But her and I have healed and have talked about everything and really come to an understanding," the reality star added.
So as you can see, the upcoming season has A LOT of sibling drama on the horizon. While all of this could all just be leading up Kourtney's eventual departure as a series regular, at least she's going out with a bang!