'Breaking Bad' Has 17 Secret Episodes Most Fans Don't Know About
True 'Breaking Bad' fans can't get enough extra content, from podcasts and interviews to DVD extras. These superfans should also be watching the 17 minisodes that help enhance the Breaking Bad series.
It's been years since Breaking Bad aired its epic series finale, thus ending Walter White's legacy with his tragic yet inevitable death. But even now fans are wishing they could return to the Breaking Bad universe one more time.
Binge-watching Breaking Bad over and over is a prerequisite for any true fan. However, not all viewers realize they may be skipping valuable content during these television marathons. That's because not everyone is aware of the 17 extra videos, called minisodes, that were created to view alongside Breaking Bad.
Here's what they're all about.
'Breaking Bad' minisodes started after season 1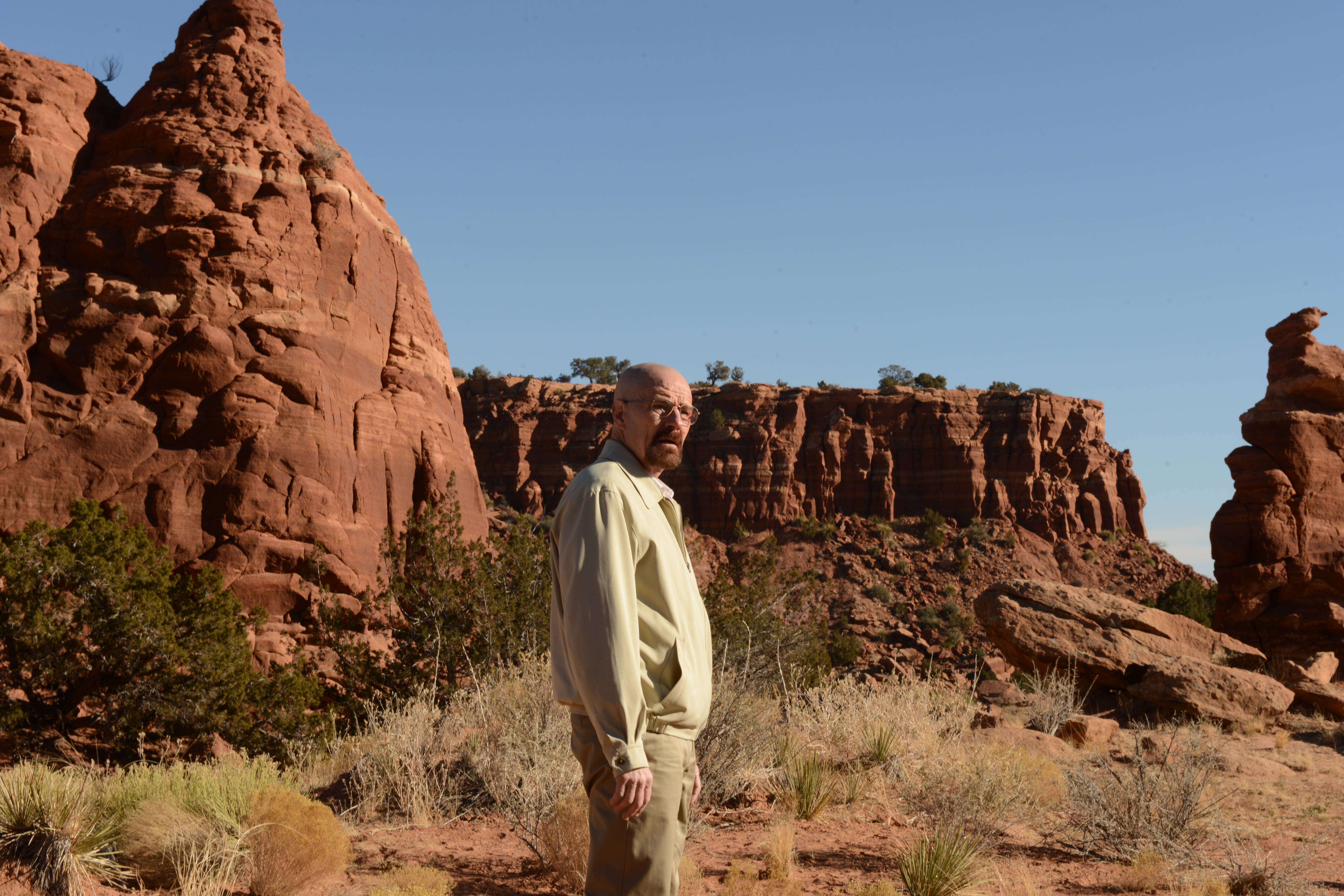 Sometimes brilliant work takes time. Knowing that there'd be a long break between seasons 1 and 2 of Breaking Bad and hoping to keep their audience hooked on the content, showrunner Vince Gilligan helped develop a series of 5 extra episodes to tide fans over until the new season premiered.
The first minisode "Good Cop, Bad Cop" shows Hank Schrader participating in some role-play with his wife Marie, who is dressed up like a cop. She tries to play the part but Hank can't help but correct her when she makes mistakes, thereby taking any sexiness out of the situation. It's silly and fun.
In all, there are 5 minisodes that came after Breaking Bad Season 1, according to WikiFandom. Besides "Good Cop, Bad Cop" those include: "Wedding Day," "TwaüghtHammër," "Marie's Confession," and "The Break-In."
Season 2 of 'Breaking Bad' included secret minisodes as well
The popularity of the first handful of minisodes inspired the second batch. Between seasons 2 and 3, AMC offered fans 10 new mini episodes with extra content. It helped satiate the need for new Breaking Bad material. Plus, these short snippets provided more insight into the characters and their inner workings.
There were a few episodes in the second batch which focused on criminal lawyer Saul Goodman. These could have helped inspire series creators to give Saul his own spinoff show after the finale.
The 10 titles between seasons 2 and 3 of Breaking Bad are: "Live Saul Cam," "Fernando," "Carl," "Wendy," "Badger," "Wayfarer 515," "Letters to Saul," "Tiger Trouble? Better Call Saul!," "Saul Says: "Sue 'Em Now," and "Team S.C.I.E.N.C.E."
The short secret episodes on 'Breaking Bad' deliver extra content
While fans can experience the entire Breaking Bad story without ever watching a mini episode, these extras help enhance the story and provide extra footage for everyone who's seen the 63 regular episodes dozens of times.
After the first 15 minisodes, AMC released the final two between seasons 3 and 4. Those were "Fatty Fat Fat" and "Fighting for You." After the series ended, the made for TV sequel called El Camino: A Breaking Bad Movie helped clear up any remaining loose ends and gave closure to Jesse's story.
And now, Better Call Saul explores the events that led to Breaking Bad. The final season of the prequel is scheduled to premiere in 2022.