'Breaking Bad': 7 Details You Missed in 'Ozymandias,' the Greatest Episode of All Time
Breaking Bad is arguably one of the best shows in TV history. For a series that only lasted a few years, the story about terminally-ill chemistry teacher Walter White (Bryan Cranston) has become synonymous with antagonists you can't help but root for. The episode "Ozymandias" left such a mark on fans, it's worth a rewatch to relive it all over again. Here are some details you might've missed.
7. The 'Breaking Bad' episode title has a deeper meaning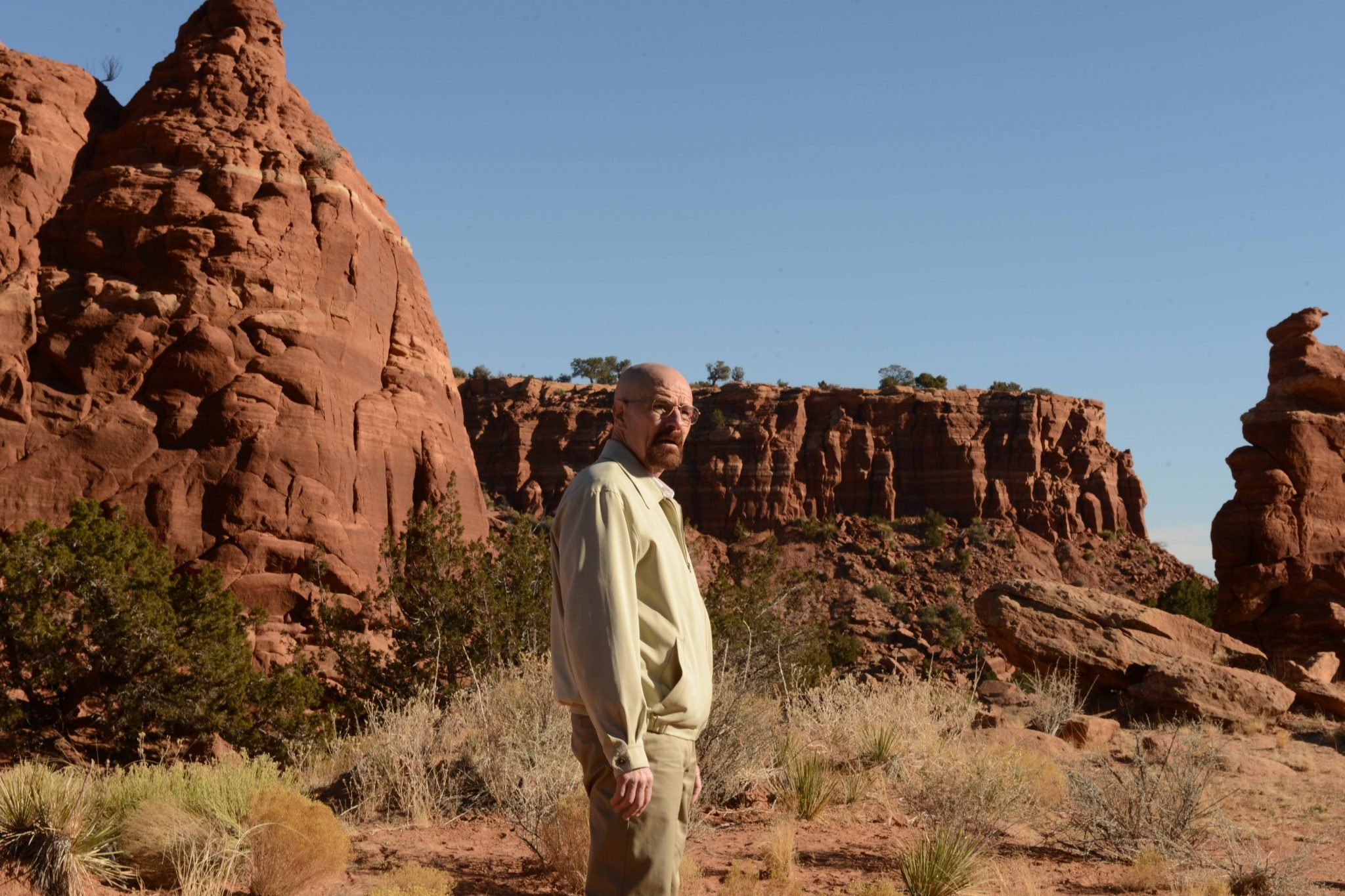 By the time "Ozymandias" aired, Walt had become "the danger." The Rian Johnson-directed episode revealed the consequences of his meth business in the most brutal way. "Ozymandias" stems from a Percy Bysshe Shelley poem about a fallen king and the consequences of becoming king. There's no title more fitting for a man whose power went to his head, forcing him to lose everything.
6. The usual opening credits are absent for a reason
This gut-wrenching Breaking Bad episode did away with typical opening credits. Due to the tense nature of "Ozymandias," Johnson opted to start with a brief flashback of Walt and Jesse (Aaron Paul) during their first meth cook. Then, in "Ozymandias," things pick right back up from the previous episode with Hank (Dean Norris) and Gomez (Steven Michael Quezada)trapped by Jack and the Nazis gang. Johnson didn't want to take away from the suspense of the episode, and we're glad about that.
5. Walt contributed to Hank's death and yes, it still hurts
Watching Hank die was difficult enough, but when the bad guys toss his body into a pit Walt once used for his cash, it's a clear sign: Walt might not have pulled the trigger, but he killed Hank. The symbolism is almost too painful to re-live — especially since Hank was good to Walt's bad.
4. Those tan khakis make a comeback
The infamous tan pants are almost as famous as Walt. When we first meet the terminally-ill protagonist in the Breaking Bad pilot, he's wearing those khakis. They make a comeback in "Ozymandias" to mirror how far gone Walt's become. While he rolls a barrel of money through the hot desert stench, fans get a view of those same pants to remind us all who he's become in such a short time.
3. The close-up of the kitchen knife
The knife Skyler pulls on Walts after discovering Hank's death is foreshadowed when she's on the phone with Walt at the start of the episode. We should've known by the way the camera held fast that something bad was coming. This knife is also the very same Walt uses to defend himself against Tuco, so Skyler using it on Walt is beyond chilling.
2. The baby improvised her lines
The moment Walt takes Holly and goes on the run after Hank's death, the baby calls out for her mother — and none of that was planned. The baby was calling out for her actual mother, but Johnson and the crew used it because it fit the scene so well.
1. 'Breaking Bad' used chess to signal Walt's fall from grace
Whether you're an avid chess lover or not, camera work grabs the visual of a chessboard where the white king's fall is inevitable, just like Walt.
It doesn't matter if you're a dedicated fan or an occasional viewer. Breaking Bad hits all the right notes in symbolism, hidden meaning, and parallels between right and wrong and good and bad.