'Breaking Bad': Aaron Paul Said He 'Would Not Be the Same' Without Best Friend and Costar Bryan Cranston
Bryan Cranston and Aaron Paul have the sweetest relationship together, even years after 'Breaking Bad' wrapped filming.
Not all co-stars get along, but Breaking Bad duo Bryan Cranston and Aaron Paul really are best friends in real life. Which is a far cry from their eventual relationship on the show.
Walter White was not a good mentor for Jesse Pinkman and the two men had an endlessly complicated relationship. Ultimately, Walt tries to have Jesse killed, then saves his life from the same men who kept him captive and helps him escape. It was a long, twisted road to get there.
But thankfully Cranston and Paul don't have a similar real-life story. Even years after the Breaking Bad series finale, these two are still collaborating and hanging out all the time.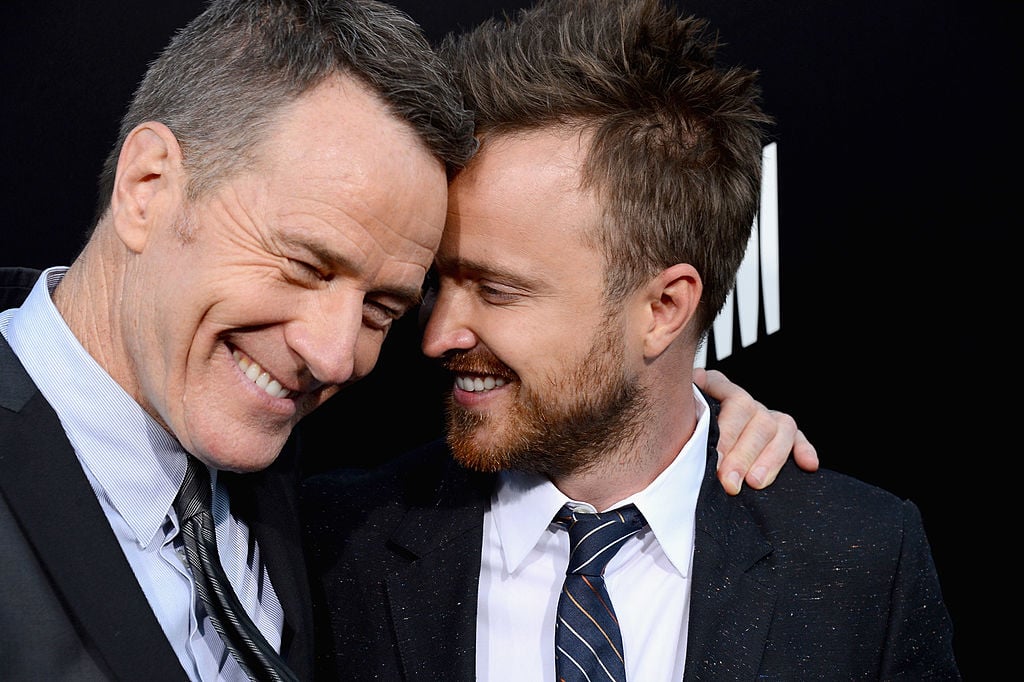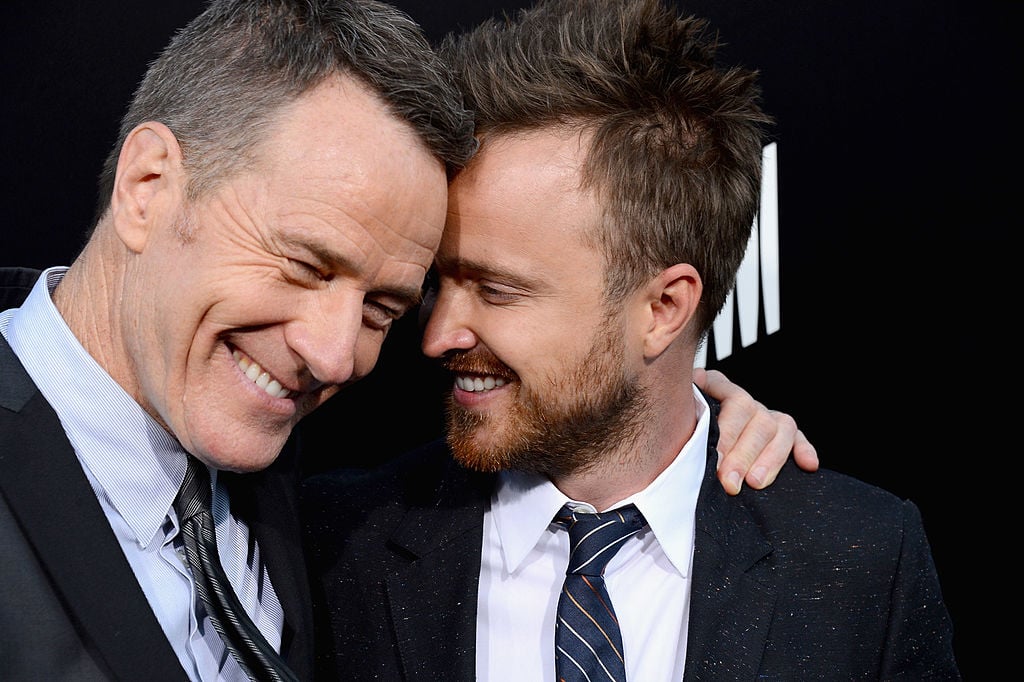 Bryan Cranston and Aaron Paul almost didn't get the parts
The fact that Cranston and Paul got to work together must have been fate. Paul apparently competed against several other actors for the role of Jesse and almost didn't get the part, Insider reported. And even though showrunner Vince Gilligan wanted Cranston to play Walt, the network executives at AMC preferred Matthew Broderick. He declined their offer.
It's impossible to imagine anyone besides Paul and Cranston teaming up to cook meth and make money in Albuquerque. And that on-screen chemistry wasn't simply good acting — these two really do get along.
Aaron Paul has said sweet things about Bryan Cranston
To hear Paul tell it, his friendship with Cranston happened instantly. "The moment I met Bryan, I instantly fell in love with the man," he said during an interview.
"I mean, how could you not? He's charming, he's brilliant, and he's a beautiful human being inside and out who is constantly running around in his underwear making people laugh."
He continued: "Breaking Bad would not be the same without this man. Let's be honest, television would not be the same without this man. But I'm here to tell you all that I, personally, would not be the same without this man…Thanks for teaching me so much my friend."
The pair partnered up after 'Breaking Bad'
Even after the show ended, the actors still found reasons to spend time together. They even started a business together.
"Three years ago we sat in a sushi bar in New York. Talking about life and what we could possibly do down the road together. We had the time of our lives while shooting Breaking Bad and truly built a very special bond," Cranston and Paul wrote on Instagram.
That bond turned into a business partnership and a product. Fittingly, the actors decided to manufacture Dos Hombres, "real, artisanal Mezcal made by hand in Mexico."
It may not be as lucrative as their blue meth, but at least it's legal.
Cranston and Paul have a teasing relationship
Even though Paul has plenty of kind words for his co-star, the two of them have a very silly relationship and love to tease each other. For one thing, Cranston always joked that the writers were going to kill off his character on Breaking Bad.
"[Cranston] would say, 'Hey, did you read the next script?'" Paul said. "And I'd go, 'Nah, did you get it?' And he's like, 'Oh.' And he just would give me this big hug."
The implication, of course, was that Paul was getting written off the show. Apparently Cranston would then tell Paul, "'Hey man, you know, it had to end sometime, but at least you go out, like, guns blazing,' or something like that."
Originally, Paul was only supposed to have a small role in the show. But Gilligan changed his mind once he saw them together.