'Breaking Bad': Aaron Paul's 'X-Files' Role Helped Him Win Vince Gilligan Over
One of Aaron Paul's early roles on actually helped him land one of his most iconic in the series 'Breaking Bad.'
Aaron Paul is known to many as Jesse Pinkman from Breaking Bad. But the actor was performing in television series for almost 10 years before landing the role alongside Bryan Cranston. Learn more about Paul's appearance on The X-Files and how it helped win Vince Gilligan over when he was casting Breaking Bad.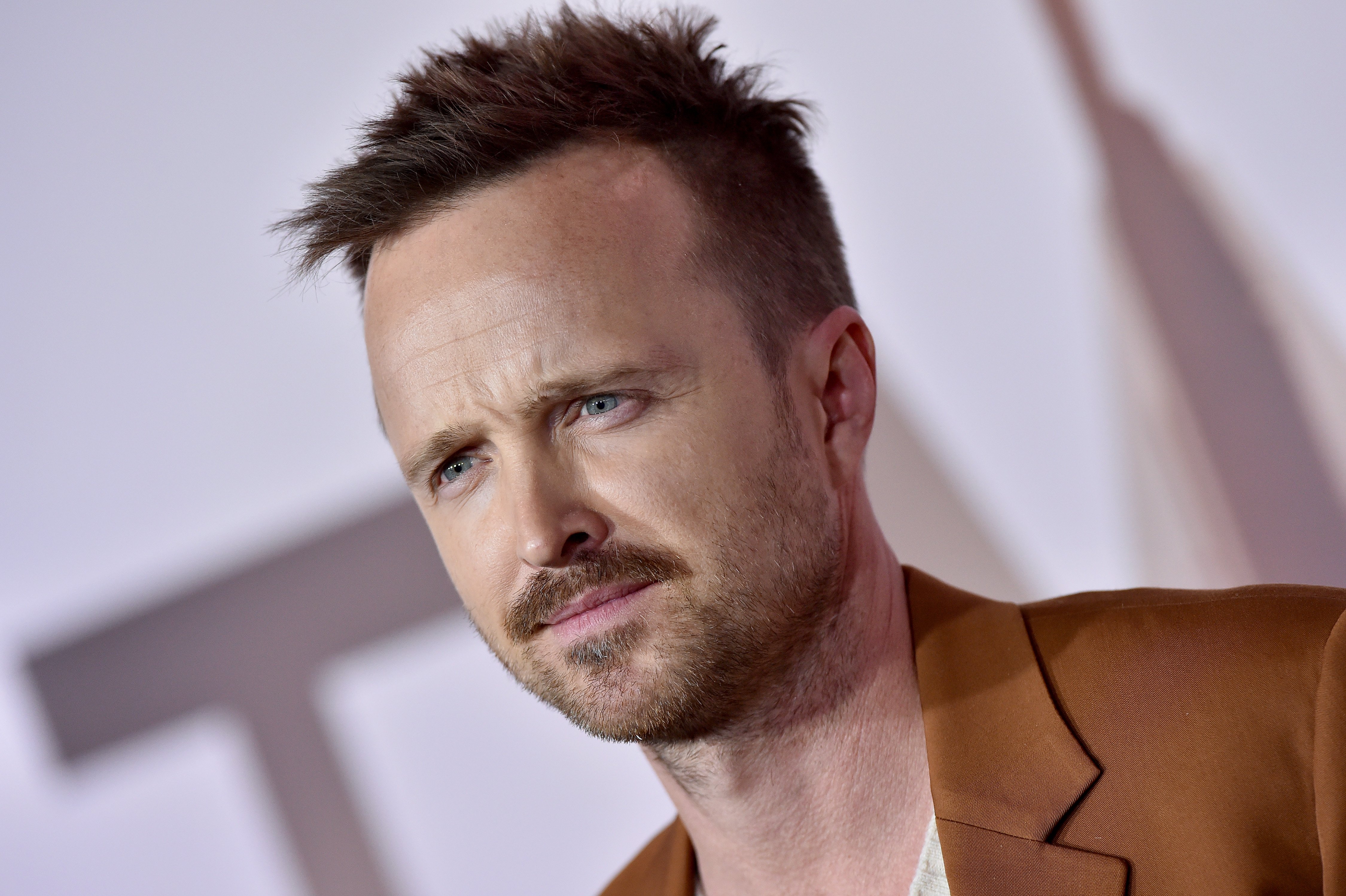 Aaron Paul appeared in the 'Lord of the Flies' episode of 'The X-Files' 
Paul appeared as David Winkle in season 9, episode 5 of the sci-fi series. In the episode, David leads a group of teenagers under the nickname "Sky Commander Winky." He films "Cap'n Dare" (Branden Williams) as he performs stunts for the fictional series Dumbass.
After "Cap'n Dare" is killed in an accident, flies erupt from his eye sockets during the autopsy. More strange occurrences with maggots and flies occur throughout the episode, including to Paul's character "Sky Commander Winky." He is mysteriously attacked by body lice, who bite "Dumbass" into his flesh.
Vince Gilligan's college nickname was based on 'The X-Files' character
Paul recently starred alongside Karen Gillan in Dual, which premiered at the 2022 Sundance Film Festival. During an interview for IMDb titled "Dual Stars Karen Gillan and Aaron Paul Ask Each Other Anything," Paul opened up about his audition experience for Breaking Bad, wherein his role from The X-Files came up.  
"My first meeting was with Vince Gilligan, the creator of Breaking Bad," said Paul. "I had done an episode of The X-Files, which he was a big writer on."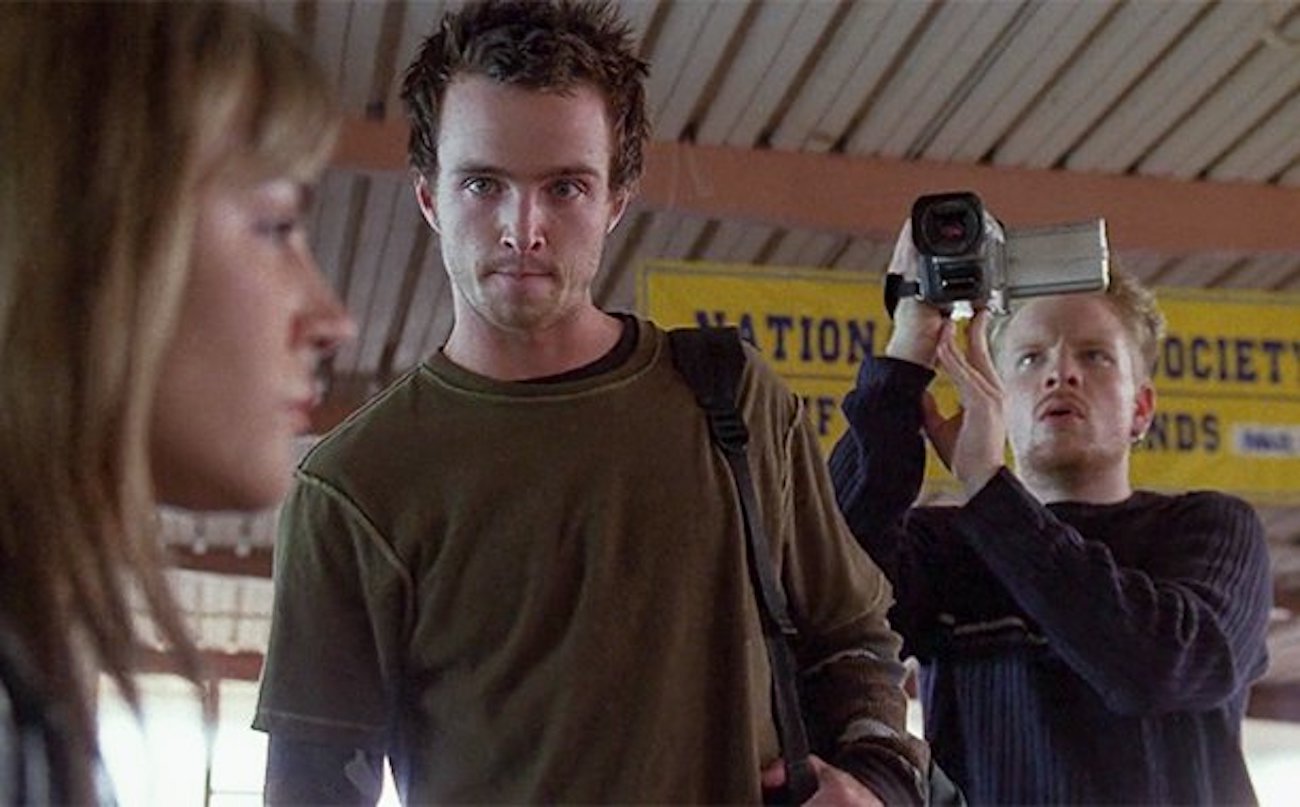 Paul continued: "I did an episode where I played Sky Commander Winky, and that was his nickname randomly in college. And so he asked me what episode of The X-Files I did and I told him and he goes, 'Oh my God you played Sky Commander Winky, that was my nickname in college.'"
After that conversation, Paul says his Breaking Bad audition went seamlessly. "I think it was because I played Sky Commander Winky — [the role] really opened up the doors for me with Vince," the actor added. "It was just such a warm room." 
Aaron Paul's 'Breaking Bad' audition wasn't so easy 
As Paul told Sam Jones on his show Off Camera, he had been acting for 10 years before landing the role of Jesse Pinkman on Breaking Bad. Still, he remembers his Breaking Bad audition going terribly. 
"I go 'I'm sorry this is terrible,'" Paul remembers. "I mean the pressure was on. A room full of people, stadium seating and you have to, you know, prove yourself. And I do it and that's the audition you see; me like apologizing like 'Oh my god I just f***ed this up.'"
At the time, Paul said he was desperate to land the role because he had no money. Plus, he was in love with the material and wanted to be part of the Gilligan-led series. "I had to have this happen and the cash," he added. 
According to Paul, none of the other Breaking Bad showrunners wanted him to play Jesse Pinkman. But Gilligan thought the actor was ideal for the part, probably because of his connection to Paul's role in X-Files.