'Breaking Bad': The Best and Worst Episodes of Season 2, According to IMDb
The first season of Breaking Bad introduced an intriguing premise that kept viewers watching, but season 2 is when the creators really began to ramp things up. Walter White's (Bryan Cranston) transformation into Heisenberg begins in earnest as he and Jesse get deeper into their meth-making gig. That brings a good amount of trouble for both characters — and plenty of drama for viewers. But which episodes of Breaking Bad Season 2 were well received — and which didn't live up to the hype?
Walter and Jesse get in deeper in 'Breaking Bad' Season 2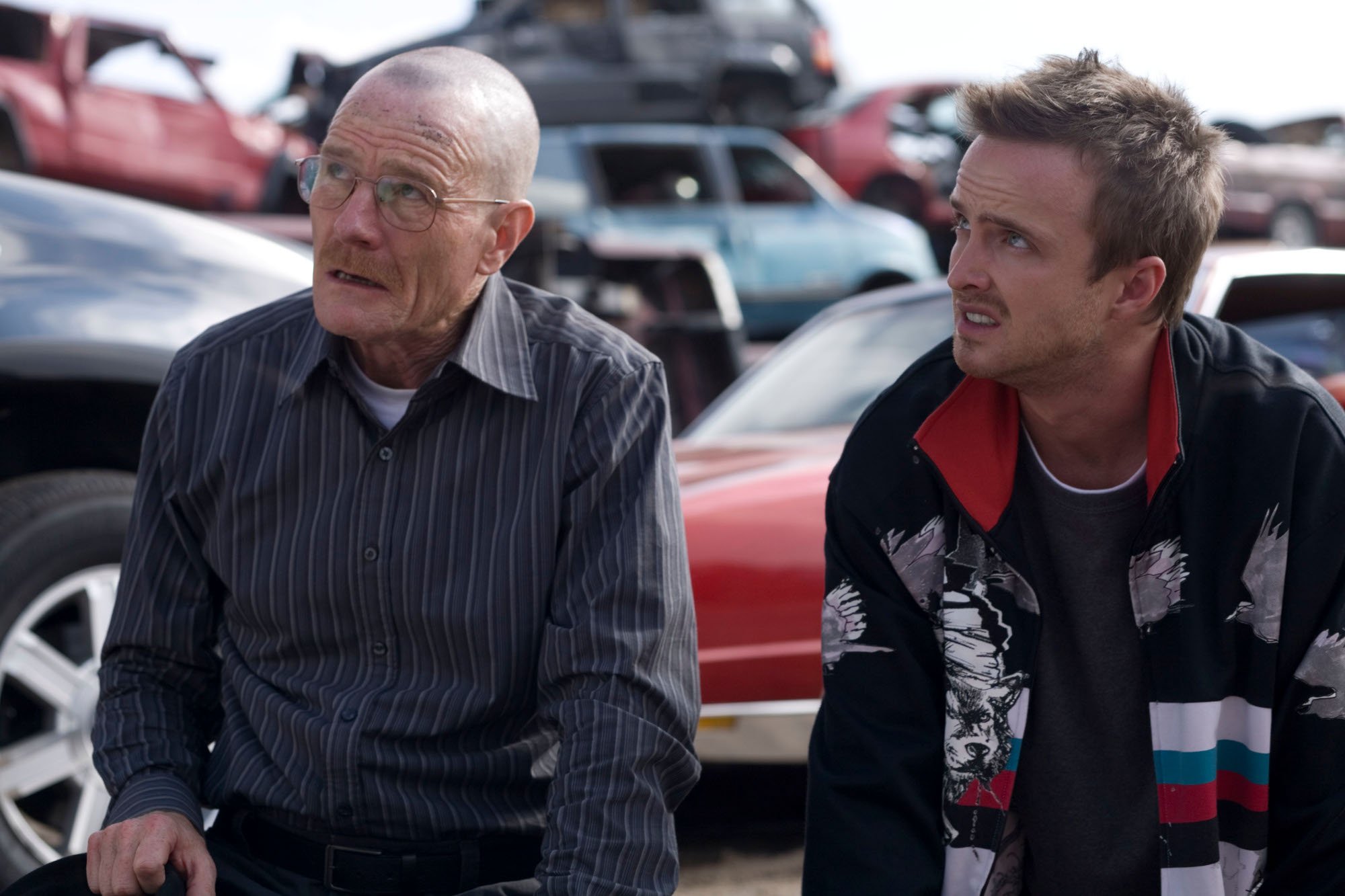 The end of Breaking Bad Season 1 sees Walter and Jesse getting involved with Tuco (Raymond Cruz), a man notorious for his short temper and impulsive actions. Despite witnessing what Tuco is capable of, the duo doesn't get on his bad side just yet. Of course, by the time season 2 arrives, they're playing a different game.
The second outing sees the pair attempting to poison Tuco, only to have their plan backfire — with near-fatal results. Even after they make it out of the situation, they find the DEA on Heisenberg's tail. Add in some familial drama on both ends, and Breaking Bad Season 2 offers episode after episode of suspense and drama. Perhaps that's why so many of them received stellar reviews.
Three season 2 episodes received the same high rating
It's hard to determine which episodes from Breaking Bad Season 2 are the best, mostly because they all received above 8 stars on IMDb. In fact, three of them are tied as the highest-rated installment. If nothing else, that suggests fans enjoyed the AMC show's second outing.
The three best-reviewed episodes are "Grilled," "Phoenix," and "ABQ" — all of which received 9.3-star ratings on IMDb.
"Grilled" sees Walter and Jesse's relationship with Tuco coming to a head, something that was bound to happen once they decided to poison the guy. Although Tuco becomes aware of their plan, they manage to escape their kidnapping in one piece. However, the whole ordeal does end with a shoot-out between Tuco and the DEA.
That action appears to be what drew fans to "Grilled," with many proclaiming that this episode marks a turning point for the series. Of course, it was originally supposed to be the first-season finale, so that makes sense.
"This is when things get good," one IMDb reviewer wrote of "Grilled." Others called the episode "intense," "fantastic," and "exciting."
Speaking of finales, "Phoenix" and "ABQ" round out the second season of Breaking Bad. The scores for both episodes indicate that season 2 ended on a high note. While neither has the same high-stakes action as "Grilled," they prove emotional additions to the show. Not only does Jesse's struggle with addiction intensify, but Walt stands idly by as Jane (Krysten Ritter) dies.
Fans cite the emotional fallout of these two episodes as part of the reason they enjoyed them so much. Many also pointed to performances from Cranston, Paul, and Anna Gunn when listing the positives.
'Down' is the least-loved 'Breaking Bad' installment
None of the episodes from Breaking Bad Season 2 have a rating below 8 stars, but one of them does stand out as the lowest-rated. The fourth episode, "Down" received an 8.3-star rating on IMDb, making it the "worst" of the bunch. Of course, that isn't saying much. Even the negative reviews of this installment point out how well done it is.
"Down" sees Walter and Jesse dealing with the aftermath of their kidnapping, and it places a big emphasis on Jesse's relationship with his family. Meanwhile, Walter's storyline focuses on Skyler (Anna Gunn), who suspects something is awry with her husband.
Following several intense episodes, "Down" gives Breaking Bad fans a chance to catch their breath. Not all of them loved its slower pace, with some referring to it as "filler." One IMDb reviewer even felt that "Down" didn't add to the story and that it relied too heavily on drama and cliches:
"This episode's two storylines are a soapy family drama and a cliche-storm of 'watch this guy's life get worse in every scene' respectively. The plot does not progress in any way and the only redeeming thing is that the acting's pretty good, as usual."
For every negative review of the episode, there's also a positive one, pointing to the character development as a strength and calling it "underrated." However, of all the installments from season 2, "Down" appears to be the most divisive. With an 8.3 rating, it's still pretty impressive.