'Breaking Bad': The Best and Worst Episodes of Season 4, According to IMDb
'Breaking Bad' Season 4 brings the tensions between Walter White and Gus Fring to a head, leading to some of the best episodes of the AMC series.
Breaking Bad is a series that gets better with every season, and some of the AMC show's best episodes occur during season 4. The second-to-last outing ramps up the stakes for Walter White (Bryan Cranston) and Jesse Pinkman (Aaron Paul), steadily pushing them past the point of no return. Their issues with Gustavo Fring (Giancarlo Esposito) come to a head this season, leading to some explosive moments of television.
All of the episodes in Breaking Bad's fourth season were well-received, but which ones stood out the most? It seems fans really enjoyed the conflict with Gus. However, they weren't as ensnared by Walter's family drama or Jesse's deteriorating mental health.
Walter White fully transforms into Heisenberg in Season 4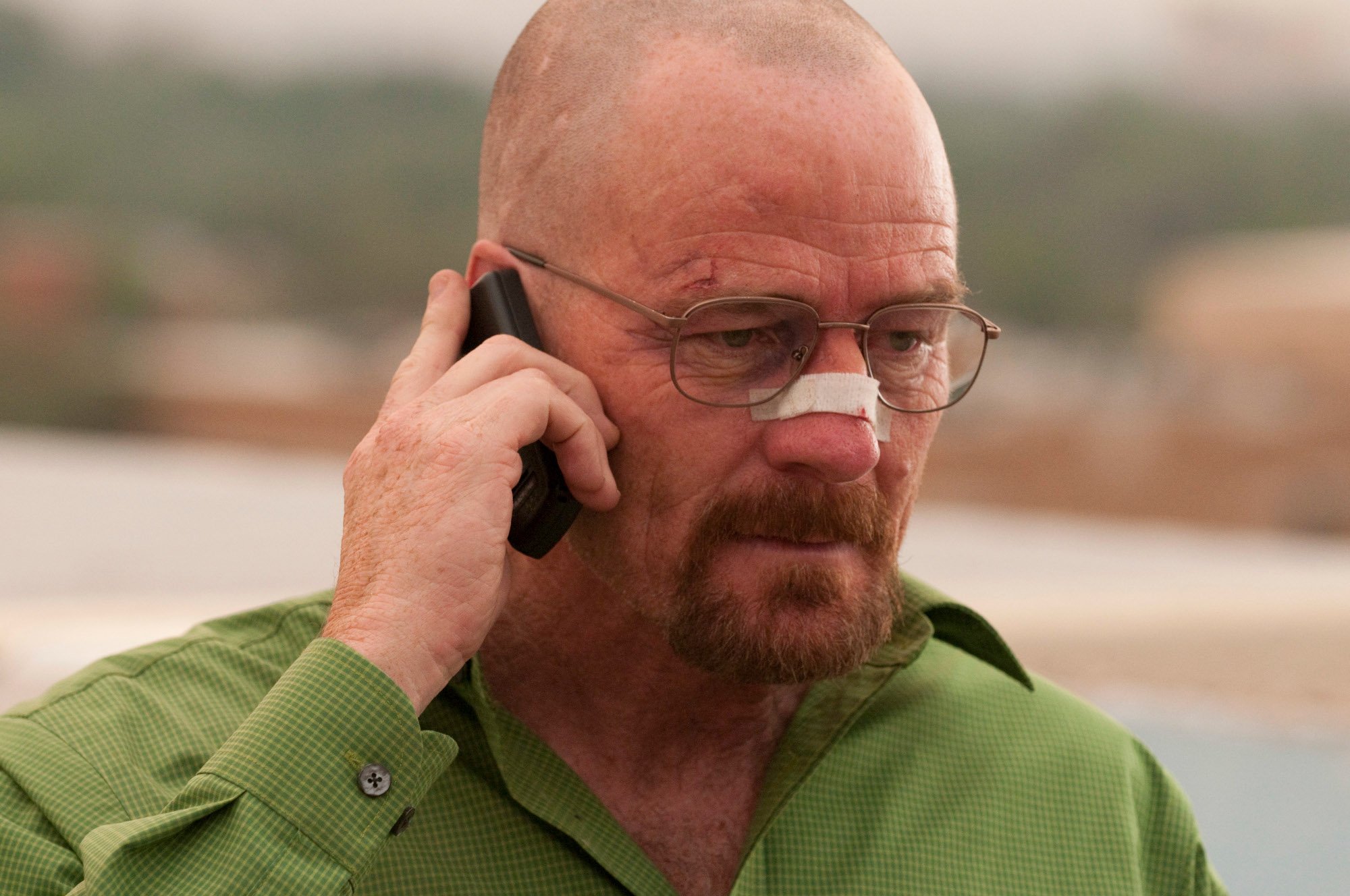 Gus never wanted a partnership with Walter and Jesse, but the duo loses their leverage in Breaking Bad Season 4. Even after killing Gale (David Costabile), the two have to worry about Gus destroying their lives. And the drug boss decides to cut Walter out of operations as the season progresses.
Feeling cornered, Walter becomes as bad as Gus in order to defeat him. Season 4 marks the character's full transformation into Heisenberg, and it's wrought with suspense and tension. The ending left many fans shocked and excited heading into the series' final outing.
Perhaps that's why the finale received one of the highest ratings of all of Breaking Bad's episodes.
'Breaking Bad's Season 4 finale received a near-perfect rating
So many episodes from Breaking Bad Season 4 received stellar reviews, underscoring how thrilling the penultimate season is. However, one installment stands out as the best — mostly because it snagged a near-perfect score on IMDb.
"Face Off," the season 4 finale, landed a 9.9-star rating on the platform, one of the highest of all the show's episodes. Given the events of "Face Off," it's probably not surprising fans reacted so positively. The last episode sees Walter going to extreme measures to kill Gus — and succeeding.
"An absolutely amazing season finale to an amazing season," one reviewer wrote on IMDb. "Every single minute of this episode was perfect."
Another fan went so far as to call "Face Off" one of the best television episodes of all time, writing on IMDb:
"After binge-watching this show for the second time, I've come to my favorite episode, and the second time I watched it, I've to say it's one of the best TV episodes in history. It's simply brilliant, and you're sitting on the edge of your seat, like it has been for the last couple of episodes."
Clearly, fans were incensed by how far Walter was willing to go to take down Gus — and how close things were for both parties. Episodes centered on the feud between these two were overwhelmingly popular throughout the season. "Box Cutter" and "Crawl Space" also received high scores.
When it comes to the lowest-rated episode of Breaking Bad Season 4, it's not even that poorly reviewed. It does shift the focus from Gus onto Walter and his family, though. That might have been to its detriment.
'Open House' is the worst-reviewed episode of season 4
Of all the episodes in Breaking Bad Season 4, "Open House" received the lowest rating on IMDb. Of course, its score still falls well above average. In fact, this installment snagged 8.1 stars on the platform — not too shabby for the least-loved of the season.
"Open House" takes a breath to focus on Jesse's deteriorating state of mind after killing Gale, as well as the drama between Skyler and Walter. Although it does some important character work, it isn't as fast-paced or action-packed as the other installments in season 4. And many fans cited that as a reason for giving it worse reviews.
As one IMDb reviewer put it, "Open House" revisits a number of previous storylines with more interpersonal conflict than usual:
"Too long scenes with too few arguments, only one conflict outside of the family (Marie strikes again, too). This episode relies a lot on our memories, much more than the previous one. I think we miss events and action."
That sentiment prevailed throughout the episode's reviews, indicating fans didn't love the change of pace from season 3's explosive ending. Fortunately, it doesn't take long for things to pick up again afterward. The ratings get better from this point onward.