'Breaking Bad': Bob Odenkirk Reveals His Favorite Scene From the Series — 'It Was So Goddamn Well-Written'
Actor Bob Odenkirk may not be a main character on Breaking Bad, but his role in the series has taken on new significance in recent years. The series spinoff Better Call Saul focuses on the backstory of smarmy criminal lawyer Saul Goodman who helps Walter White and Jesse Pinkman commit illegal acts. Without Saul's help, everyone's favorite meth cooks would have landed in prison sooner rather than later.
Odenkirk is a huge fan of the show just like the rest of us. And when it came to choosing a favorite scene, he was able to narrow it down to one where the writing stood out. In the space of one single scene, everyone knew exactly who Saul Goodman was and what he was all about.
Saul Goodman appears on 'Breaking Bad' during season 2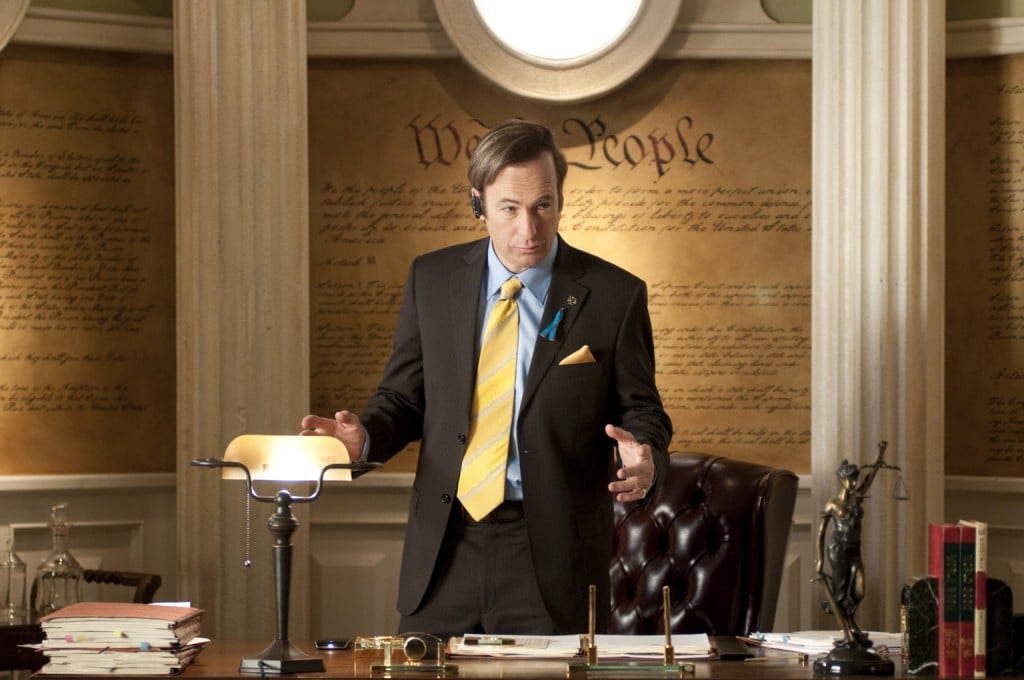 The first season of Breaking Bad doesn't require legal representation. But then during season 2 episode 8, "Better Call Saul," we finally meet the man who will become integral to Walt and Jesse's drug operation. When Jesse's friend and drug dealer Badger gets arrested for selling their signature blue meth, Jesse tells Walt, "When the going gets tough, you don't want a criminal lawyer. You want a criminal lawyer. Know what I'm sayin'?"
Walt goes to Saul's strip mall office posing as Badger's uncle, Mr. Mayhew. That's when Saul delivers a few epic lines Odenkirk still recalls fondly.
"It was so goddamn well-written," the actor said of Saul's intro, Entertainment Weekly reported. "I loved that first scene where he introduces himself. It was so different in tone from anything I had done… My God, there's a lot to do in there. I couldn't believe how much Saul there was."
He continued: "I'm aghast, alarmed, at my own confidence in playing the character. I mean, I didn't know what the f— I was doing."
The magic of 'Breaking Bad' writing made Odenkirk question his talent
By the time of his casting, Odenkirk was well established as a comedic actor. But the showmanship of Saul Goodman stumped the Mr. Show veteran and made him nervous about his ability to properly portray the character.
He told EW: "I was just taking a run at it, and more than half expecting to be told, 'You can go home now. We're going to get a real actor.' I was amazed at how completely I embraced the character and dug in. The monologue is really fun, where he's telling Walter White that he's a fraud and that it's a front. And he's just enjoying himself. That was really fun to play — and I fully understood how much fun it was at the time."
And clearly the showrunners could see Odenkirk's talent through the pageantry. That's why Vince Gilligan and Peter Gould decided to create a spinoff based on the character Saul Goodman which is now being compared to the original show in terms of quality.
Better Call Saul Season 6 is slated to begin filming in 2021. We can all expect more epic Saul Goodman soliloquies then.