'Breaking Bad': Bryan Cranston Describes Playing Walter White as a 'Perfect Meal' He'll Never Revisit
Ever since Walter White collapsed dead during the series finale of Breaking Bad, fans have wondered if they'd ever get to see him again. Walt reprised his role as Heisenberg in the sequel, El Camino: A Breaking Bad Movie. Those flashback scenes allowed Breaking Bad fans to see their beloved Walter White again, at least for a little.
Showrunner Vince Gilligan made it clear that Walt is dead and that he's not planning to revisit the Breaking Bad universe again. However, even if he did have another prequel (besides the Emmy-nominated Better Call Saul) up his sleeve, actor Bryan Cranston might not agree to do it.
Bryan Cranston almost didn't get cast as Walter White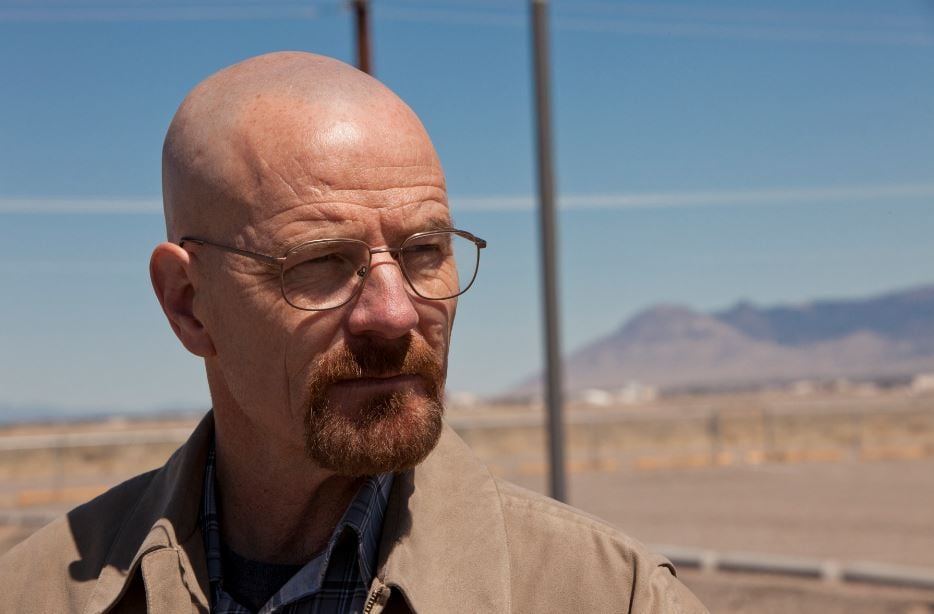 Five seasons later it's impossible to imagine anyone besides Cranston taking on the incredible role of Walter White. Somehow, the 64-year-old actor transformed Walt from a mild-mannered, nerdy high school chemistry teacher into a terrifying drug kingpin bent on dominating the industry. Walt went from cracking dad jokes to murdering people in a short stretch of time.
Gilligan knew Cranston was perfect for the part. However, AMC network execs were hesitant to cast him as Heisenberg due to his tenure playing the goofy dad on Malcolm in the Middle. They didn't see how Cranston could morph so dramatically. But he proved he absolutely could.
The 'Breaking Bad' lead is done playing Heisenberg
There's no denying that the role of Walter White changed Cranston's life forever. His previous work gave him name recognition but Breaking Bad was the catalyst that launched him to superstardom. Plus, it earned Cranston the Emmy for Best Actor.
Though Cranston is happy for the time he spent on the show, he's ready for the next post-Heisenberg chapter, career-wise. During an interview with The Hollywood Reporter, Cranston discussed why he didn't feel like revisiting Walt even if the opportunity came along.
He compared his time on Breaking Bad to a "perfect meal" with the right amount of food. More courses only sound good in theory.
"They say 'less is more' and in many ways, that's so true. You want to leave an audience wanting more, as we know. That old adage is very true. Don't give them more than they want. If they start looking at their watch, you're done. You lost 'em," Cranston said.
Bryan Cranston believed 'Breaking Bad' had a 'perfect ending'
The finale was one of the highest-rated episodes of the series and overall, fans were pleased with it. Cranston also expressed his satisfaction, which is part of why he feels no need to put on the Walter White pork pie hat again.
I was content with the end of Breaking Bad. I thought it was the perfect ending. I know I'm biased, but I don't recall seeing the ending of a show that was so well-constructed, satisfying and legitimate. Everything just seemed to fall into place so extraordinarily well. And with that, from the beginning of meeting Vince (Gilligan) again before I got the role to the development of the character and the story and the prep and getting out there and shooting the pilot, then waiting and then six years of shooting, I mean, it's seven-and-a-half years. I experienced a very satisfying beginning, middle and end. It's as if you came to the end of a good children's book where the kids were saved and they lived happily ever after.
Will Walt and Jesse make a cameo on Better Call Saul? We'll find out in 2021. Either way, it sounds like Cranston is happy with how it all turned out.