'Breaking Bad': Bryan Cranston Has a Special Tattoo to Honor AMC Series and Walter White
The AMC series Breaking Bad was far too detailed not to leave some kind of imprint on everyone involved, including viewers. When it comes to the cast, the show will always be a major part of them, some of which may not be completely done when going by Better Call Saul cameos.
For Bryan Cranston, he decided to leave a literal imprint of the show on his person. Yes, this involves a particular body marking he got that will continually remind him of his Walter White character.
Perhaps even Cranston is still doing psychological deep-dives into White, arguably the most complex anti-hero ever depicted on TV. Thanks to a (small) tattoo, Cranston will have all reminders close by.
How many 'Breaking Bad' tattoos are there?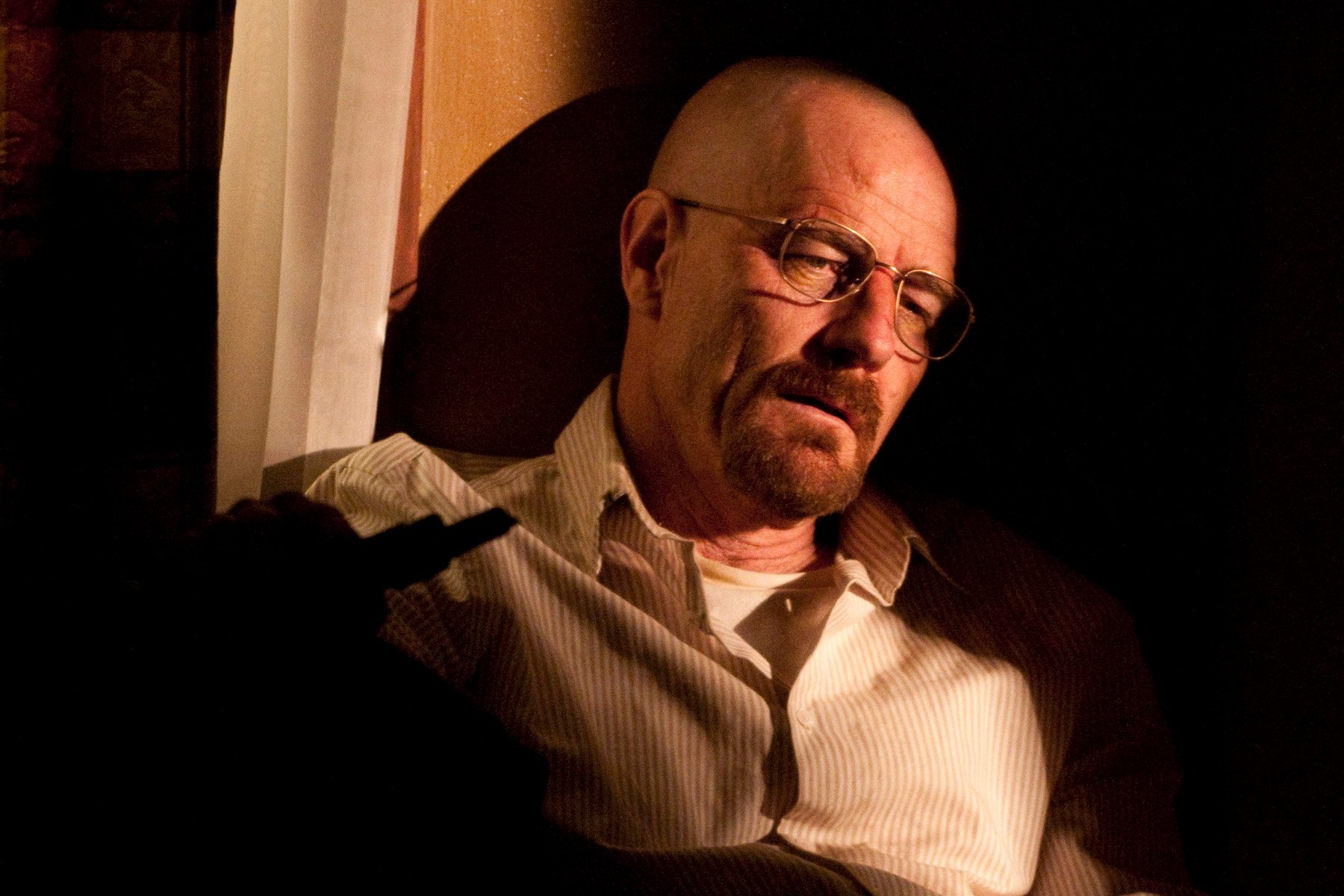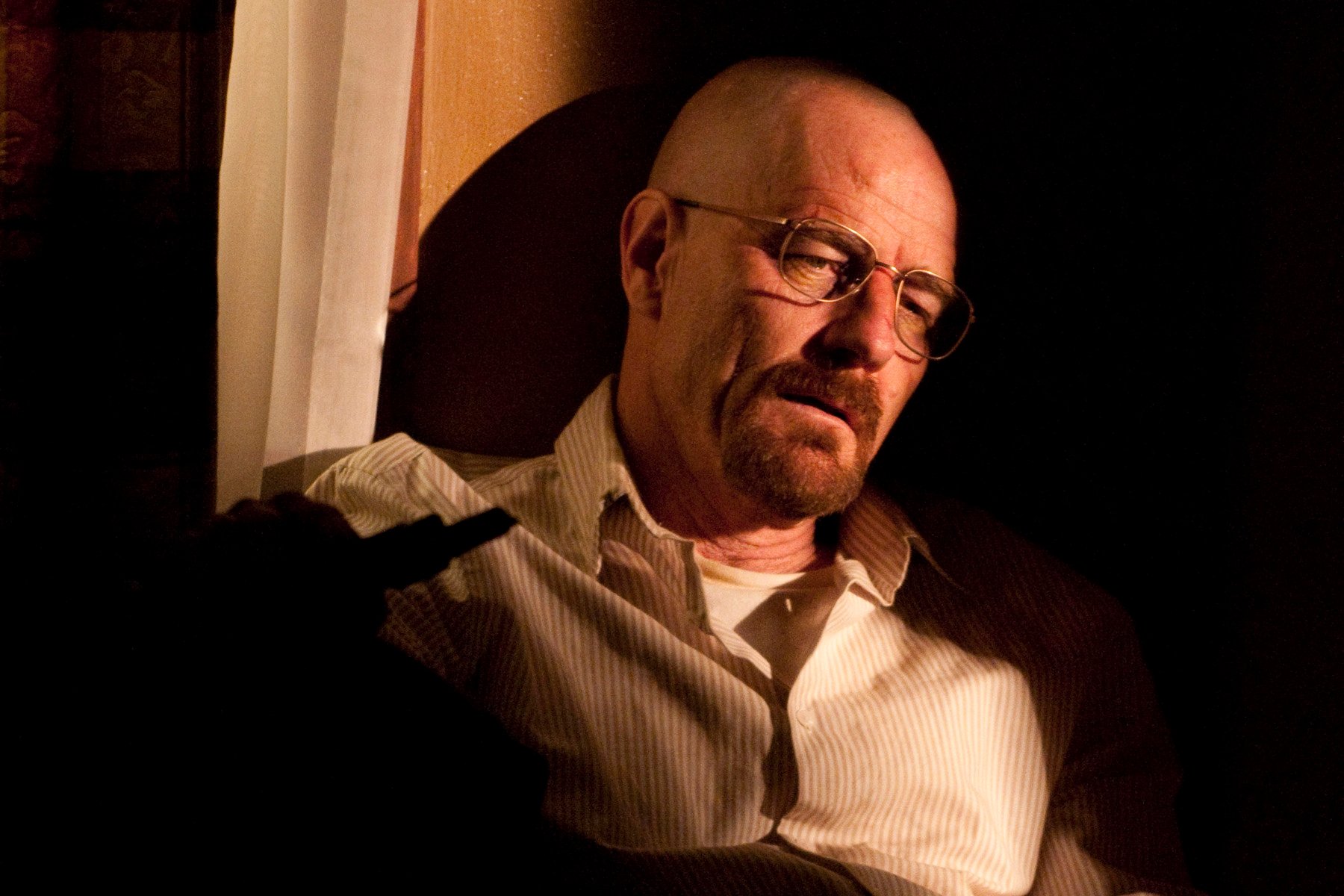 RELATED: 'Breaking Bad': Did Show Hint That Walter White Is Not Walt Jr.'s Real Father?
Breaking Bad set so many profound TV precedents in pop culture, no doubt many fans decided to keep mementos around at home or elsewhere. As for tattoos, it seems more than a few people decided to permanently ink depictions of the characters on their bodies.
One has to think those may not stay permanent, even if some have seven years after the show ended. Sources like Screen Rant did a compilation earlier this year showing just how elaborate some of these tattoos are. Quite a number of them are beyond incredible, including detailed representations of Walter White and Jesse Pinkman.
Not all the tattoos have vivid depictions of those characters. Some look like mere caricatures, perhaps requiring less time having to sit in a chair while the tattoo artist went to work.
These are from the fans, but what about Bryan Cranston himself? He is not known for being a tattoo person, yet he did place one small tattoo on himself to represent Breaking Bad for the rest of his life.
Bryan Cranston's small 'Breaking Bad' tattoo on his finger
Yes, Cranston really did place a tattoo of the show on his right ring finger, according to BuzzFeed. It was placed on the side of his ring finger, to be exact. This was not a picture of himself as Walter White either.
It turns out he merely placed the famous logo of the show there, using the chemistry symbols of bromine and barium. Having this placed on the side of his ring finger was a good place to always remind him what the show did for his career.
From all indications, this is exactly why he put there: To remind himself of the show being a turning point in his career. Prior to doing Breaking Bad, Cranston was only known for playing the father (Hal) on Fox's Malcolm in the Middle.
Had Cranston not taken Breaking Bad, one has to wonder whether he would have become the acting titan he became.
When did Bryan Cranston reveal his tattoo?
The first reveal of the above tattoo was on E! in 2013. He got the tattoo in Breaking Bad's final season so he could have the reminder ready to go without having to do it later.
Said Cranston to E!: "Someone said, 'Well if you put it there, no one can see it, and no one can see it. I said, 'I can see it.' So every once in a while I catch a glimpse of it, and I see that logo for 'Breaking Bad' and it just makes me smile."
He said he got the tattoo on the final day of filming after a tattoo artist walked into a bar while the cast were taking a break. Most interesting is that Aaron Paul also received a Breaking Bad tattoo on his arm. His has the famous phrase "No Half Measures."
If the tattoo is a pleasant show reminder for Cranston, how he really feels about the dark psyche of Walter White may require more time to settle.