'Breaking Bad' Star Bryan Cranston Once Said His Late Father Would 'Rather Stick Needles in His Eyes' Than Heal Their Estranged Relationship in Therapy
Bryan Cranston's role as Walter White on AMC's Breaking Bad is iconic and, in some ways, Walt's relationship with Walt Jr./Flynn (RJ Mitte) isn't unlike Cranston's real-life relationship with his late father, Joe Cranston. While Walt never directly abandoned his family, his character evolved past the point of being the father he once was and the one his children needed. Joe's choices left a "pain" in Bryan he's still dealing with today.
Bryan Cranston learned about Hollywood from father Joe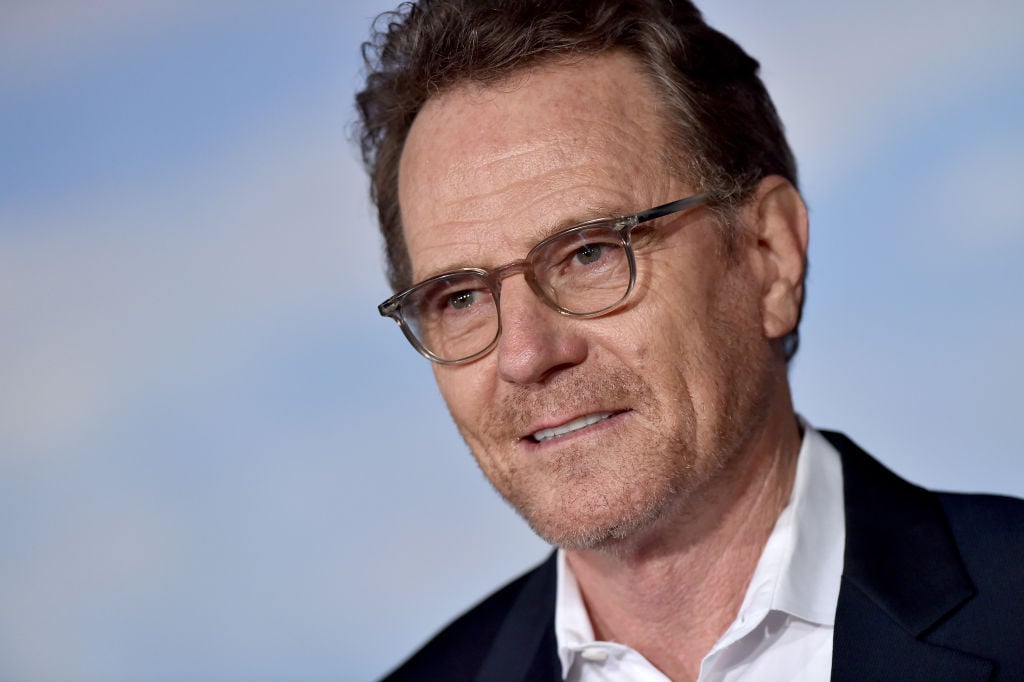 RELATED: 'Breaking Bad': The Heartbreaking Reason the Owners of Walter White's House Are Sick of the Fandom
Bryan might be most known for his roles as a father in Malcolm in the Middle and Breaking Bad, but his father also acted. Joe appeared in projects like The Corpse Grinder, Dragnet, and The Crawling Hand. There are only 14 credits to Joe's name compared to the dozens on Bryan's IMDb page. Bryan recalled how difficult it was for Joe to keep going in the business.
He'd get a job and say, 'Oh, good!' and then no job and, 'Oh, no.' Ultimately it was more 'Oh, no' than 'Oh, good.' And he couldn't take the uncertainty of it," he told GQ in 2013. "It doesn't matter if you're good. If you're just good, you won't succeed. If you have patience and persistence and talent and that's it, you will not have a successful career as an actor. The elusive thing you need is luck."
Joe died in Oct. 2014, but memories of his abandonment still haunt Bryan.
Joe left the family when Bryan was a child
RELATED: 'Breaking Bad' Star Aaron Paul Once Asked His Grandma to Close Her Eyes During This 'Intense' Scene
At just 11 years old, Joe left the family he'd built with Bryan's mother Audrey Peggy Sell. Bryan has spoken out about it all multiple times through the years but it's a piece in U.K.'s Sunday Times that detailed how traumatic the event was.
"He chose not to be with us or see us or be a father. My mother chose to become an alcoholic and drown her sorrows and sadness and resentment. She was like a ghost of herself. And no one ever explained why he left," he said.
The Breaking Bad star said it came as such a shock because both parents were very involved in his life until that point.
My mother was engaging and my dad was my coach; we did things together and he brought home a donkey for us to play with. Then it all disappeared," he said. "There's still a lot of pain I'm dealing with. "It's worse than if they died in a car crash, because they were still there physically, somewhere."
Around the time his mother broke down, they lost the house. Bryan and his brother Kyle were sent to live with their grandparents for a year. He didn't see his father again for another 10 years.
Bryan almost became a police officer, he thinks, to find male role models.
"Looking back in retrospect, I think it was the attraction of a strong male role model," he previously told Route Magazine. These grown men with authority that carried a gun and had a badge and had a swagger to them, and I thought, 'Wow, that's masculine.' That's what a man is."
Bryan attempted reconciliation before Joe's death
RELATED: 'Breaking Bad' Star Aaron Paul Once Appeared on 'The Price Is Right' After Drinking '6 Cans of Red Bull' Screaming 'You're the Man, Bob'
10 years after his father left, Bryan attempted a reconciliation. Peggy was diagnosed with Alzheimer's which, in a bittersweet way, allowed her to forget the pain of Joe leaving. Bryan never did get the details of the "whys" during that tumultuous period without Joe and told GQ he didn't think Joe ever really dealt with it either.
"He's actually said, 'I'd rather stick needles in my eyes than get on a therapist's couch,'" he said. "He's of that generation."
Joe lived long enough to see Breaking Bad's success but it was a note left three days before he died that meant the most which said: "The highlight of my life was when my children forgave me."
Even without therapy with Joe, Bryan found a way to accept everything that happened. Unfortunately, it's something he accepted during childhood.
"I feel far more sorry for those people who had really good relationships with a parent and then, all of a sudden, in a matter of a few months, that person slips away," he said. "That's cruelty. With me, it was more fortunate that the disconnect happened when I was 13 years old."