'Breaking Bad': Bryan Cranston Mooned Aaron Paul On Set, Pranked Him With Sex Toy
Breaking Bad star Bryan Cranston played a very serious, intense role as Walter White during the show. But Aaron Paul, who played Jesse Pinkman, says that the real life Cranston is anything but serious. Rather, he claims his Breaking Bad co-star is professional, yet incredibly immature. In fact, Cranston once mooned Aaron Paul while filming. 
'Breaking Bad' star Bryan Cranston is a goof, says Aaron Paul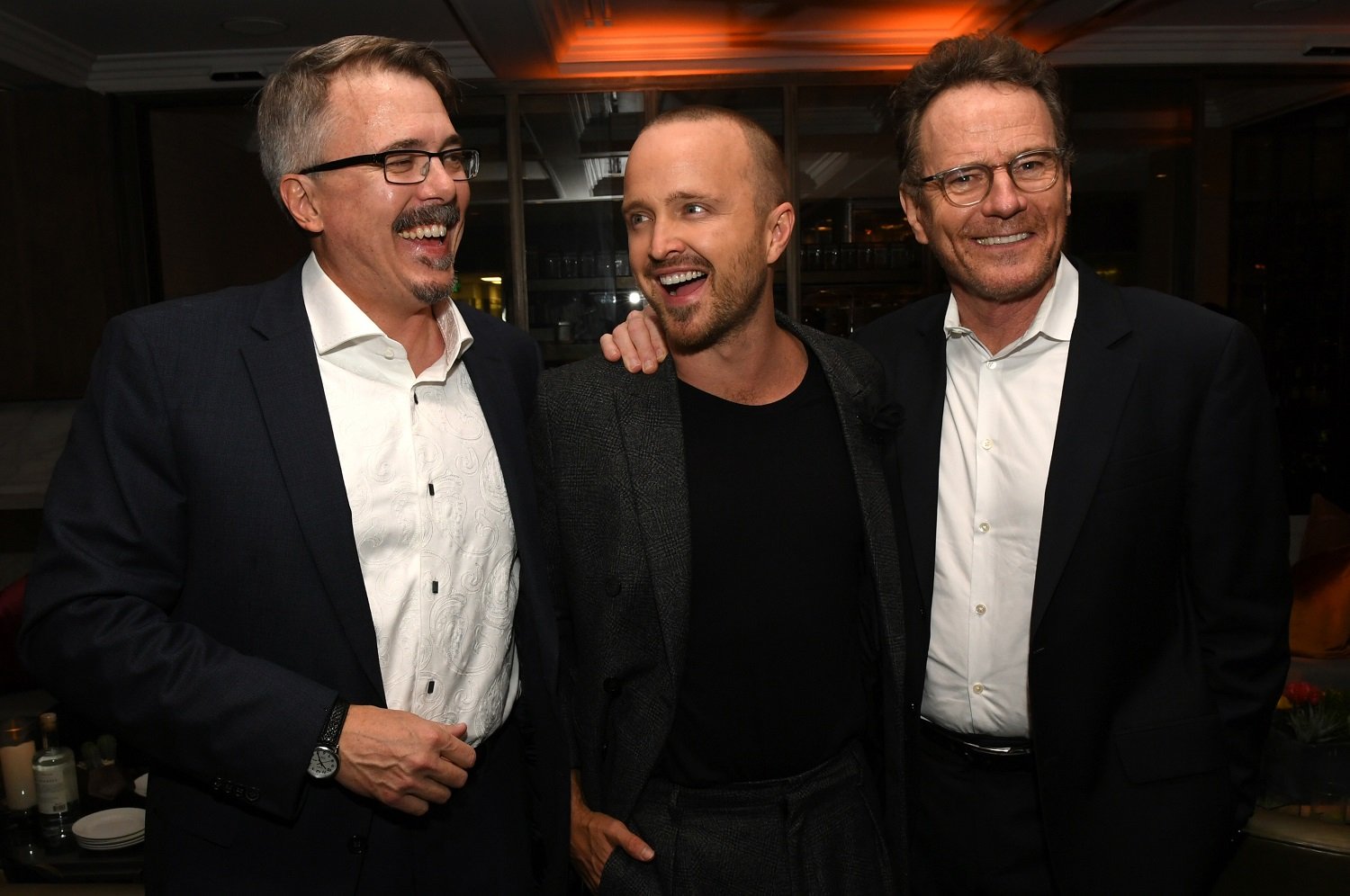 RELATED: 'Breaking Bad': The Owners of Walter White's House Protect Their Roof From Pizzas By Sitting Outside With a Shotgun
Bryan Cranston of Breaking Bad fame is a lauded actor with plenty of roles under his belt. And while he proved his dramatic chops with Walter White, the man himself is a goof-off, according to Aaron Paul.
In fact, Paul went so far as to call Cranston one of the most immature people he's ever met — in a good way.
"He's easily the most professional slash immature person I've ever met in my entire life," Aaron Paul told The Hollywood Reporter.  
"So unbelievably talented but also so immature. In the best way, he's constantly making jokes in the most inappropriate places. But it's the best," he added.
'Breaking Bad' star mooned his coworker
As far as the Breaking Bad star's immaturity goes, it seems Bryan Cranston was really into pranking Aaron Paul while working on the show. In fact, he mooned the actor during one of their scenes together, just to get a laugh out of him.
"I remember the final scene that he and I were shooting together," Aaron Paul told Short List.  
"It was this serious moment, I'm talking to him and I hear everyone laughing outside of the set and I'm like, 'Why is everyone laughing?' Then I realize. He turns away from me and starts walking and I can see that his a** is out. Right in front of the camera."
There were plenty of other times Bryan Cranston trolled his Breaking Bad co-star. In fact, Aaron Paul was convinced for a while that Jesse Pinkman was going to be killed off. In order to rile him up, Cranston would pretend his death was in the script before Paul had a chance to read it himself.
"[Cranston] didn't help the situation, that bastard! He would say, 'Hey, did you read the next script?' And I go, 'Nah, did you get it?' And he's like, 'Oh.' And he would just give me this big hug," Paul told The Hollywood Reporter.
"I'd go, 'What?' He's like, 'Hey man, it had to end sometime, but at least you go out guns blazing,' something like that. And I go, 'What are you talking about?' [He says] 'Just read it and call me, if you want to talk.' And then he would walk off!"
Bryan Cranston trolled Aaron Paul with sex toys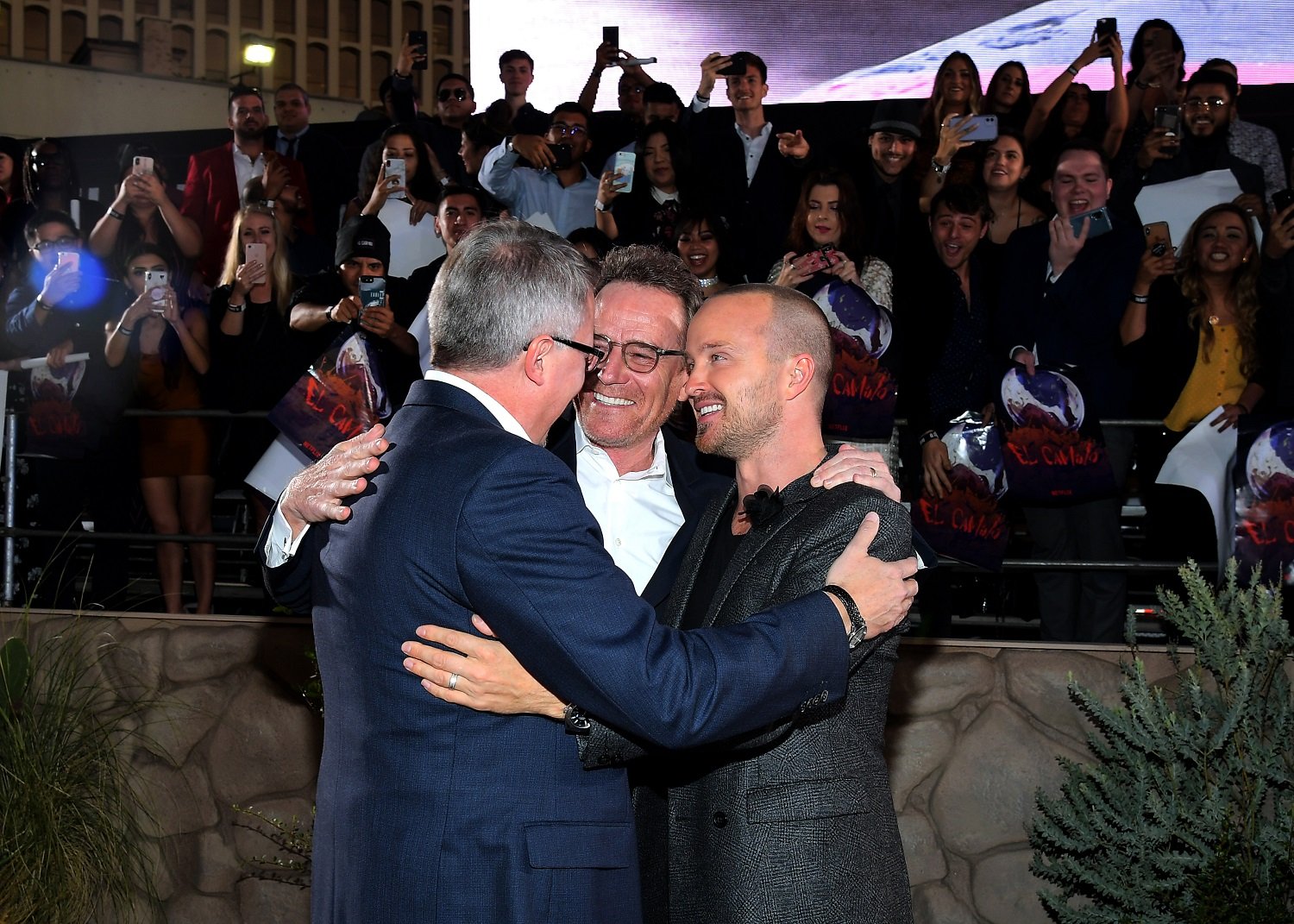 Mooning wasn't the half of it when it came to Bryan Cranston pranking his coworkers. Apparently the Breaking Bad star gets a real kick out of dildos, and would use the sex toys to prank Aaron Paul, among others.
"There was one episode where someone was giving us a problem and I told him to take care of it and he didn't know specifically what I meant by it. I said, 'I need you to take care of it,' and I reached into my waistband and pulled out a gun and put it on the counter. He understood the message," Cranston explained during a Reddit AmA.  
"Then during the scene where I said 'I need you to take care of it' I reached into my waistband and pulled out a dildo," he added.