'Breaking Bad': Bryan Cranston Had a Multi-Step Process to Make Sure He Left 'Heisenberg' at Work
'Breaking Bad' star Bryan Cranston had a few steps to rid himself of Walter 'Heisenberg' White for the day which included a wet towel and a talk with his wife.
It's no easy feat to transform into Breaking Bad's Walter White but Bryan Cranston did so flawlessly for five seasons. In the beginning, fans rooted for the cancer-stricken teacher who, by the series finale, became the power-hungry mad-man "Heisenberg." Cranston developed a way to leave the character at work so that his personal life didn't suffer.
Bryan Cranston said 'Breaking Bad' was the best script he'd ever read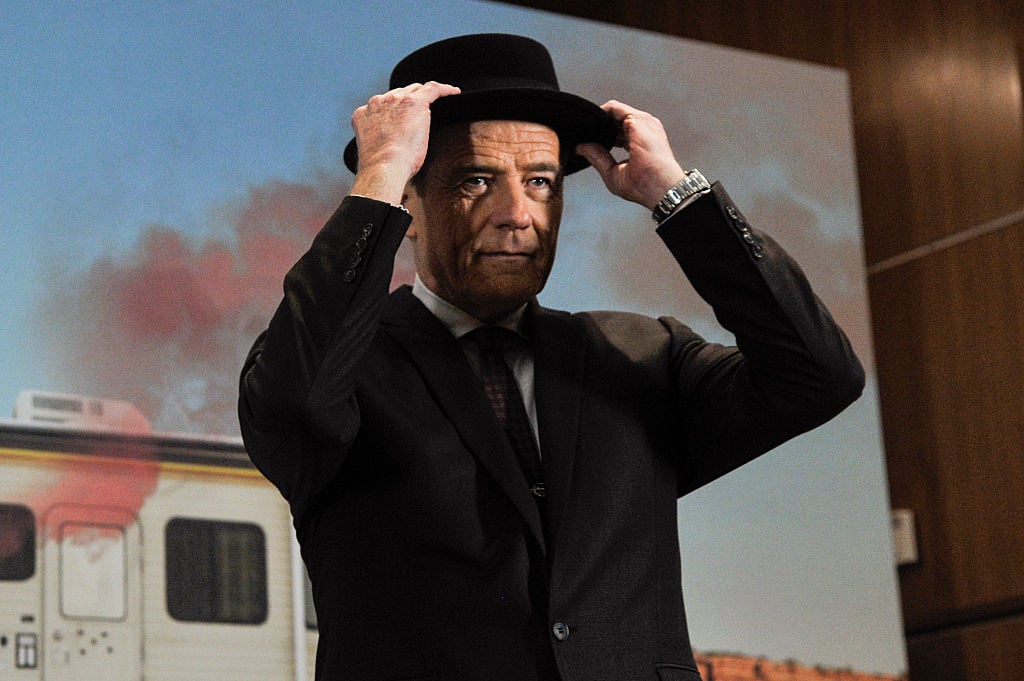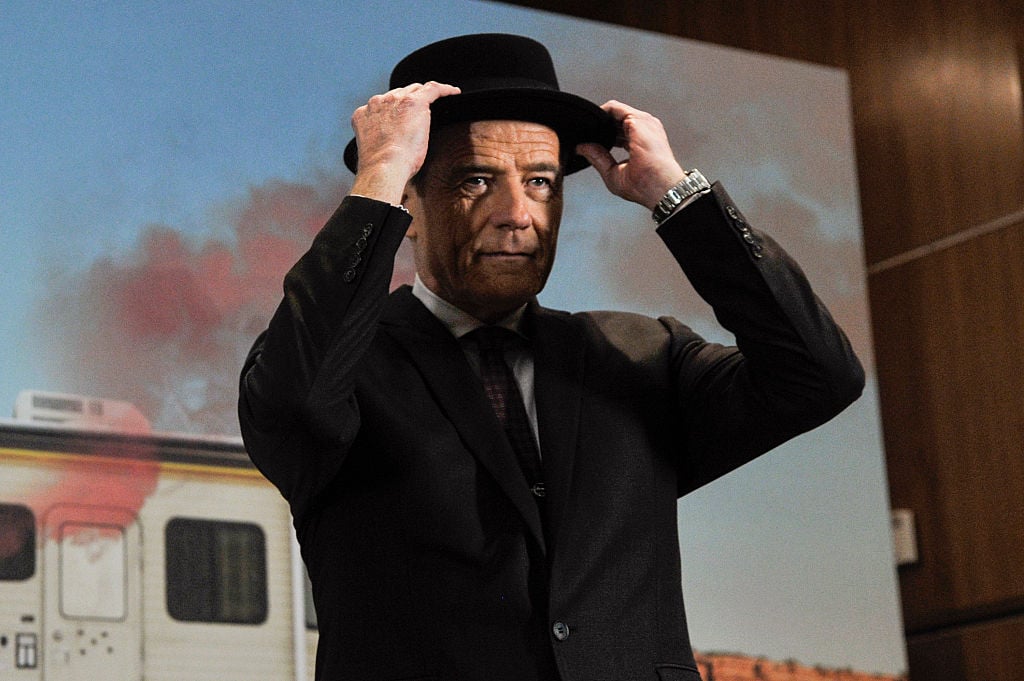 Cranston has appeared in numerous successful shows, such as Malcolm in the Middle and Your Honor. However, despite its content, Breaking Bad is the project that resonated most with fans. Cranston knew becoming Walter White would be the privilege of a lifetime, despite not knowing much about the character's journey.
"It was the best script I'd ever read, but nowhere in the pilot's script does it say where that journey is going to go or how far it's going to go," Cranston told Entertainment Weekly in 2018. "Is he just going to dabble in it for a little bit and then get out or what? And when [creator Vince Gilligan] told me he wanted to change this character from good to bad, completely, we realize that this has never happened before."
He continued: "So what Vince Gilligan did was change the construct of what was possible in series television. He changed it. It was all about stasis before. Whether you're Thomas Magnum or Archie Bunker or Ross and Rachel, you are those people — or Tony Soprano — you are those people and you are reacting to different stimuli. But this is completely different. And he gave every one of us our own individuality."
That individuality is one that could've cost Cranston his sanity if it hadn't been for a few rituals he developed to keep "Heisenberg" on the set.
Here's how Cranston transformed out of character every night
Playing a complex villain can take a toll on any Hollywood star. Walter White might have started out as someone who garnered sympathy, but as the seasons went on, he flipped the script. In 2018, Cranston told Esquire how he coped with playing the darker sides of Walt.
"I had specific ways to get out of character at the end of a day. I would wrap a moist towel around my bald head, and another one around my face, and sit there in the makeup and hair trailer and just allow the day's grime and negative energy to escape," he said.
"I'd wipe it all off of me, and that helped relieve the burden of carrying around this man's darkness. Another thing I did every night was call my wife in California and just talk. She didn't live through 14-hour days of Walter White. She'd talk about what's going on at home, which helped me get out of that frame of mind and back into Bryan."
Cranston was cast for the role thanks to this specific trait
Casting the perfect man for the role of Walt was an easy one for showrunner Vince Gilligan. The writer of The X-Files saw Cranston's talent when he guest-starred on the show and knew he'd be perfect for Breaking Bad.
"You needed an actor who could play this guy who is an asshole, an unpleasant redneck creep, yet at the end of the hour you need to feel bad that the guy dies," Gilligan told GQ in 2018. "Casting bad guys is easy. Casting a bad guy you feel sympathy for is much harder."
He continued: "I told my agent, 'Get me in there as fast as you can, because I know other actors are going to want to lift their leg on this.' It's like, 'I want to mark it. I want to spray it with my scent.'"
Cranston utilized pieces of his father to audition for the role and he had a very specific image in mind.
"I actually thought of my father, how he stands hunched, burdened," he said. "We didn't have Walt stand erect until he became Heisenberg. I said, 'I want his mustache to look impotent. I want people to look at it and go, Why bother?' I thought he should wear clothes that blend into the wall: beige, sand, taupe, khaki. His hair should be a mop. Nothing's remarkable about this man."
The rest, as they say, is Breaking Bad history.