'Breaking Bad': Bryan Cranston Reveals How Marie Foreshadowed Walter's Death
Many Breaking Bad fans knew all along that Walter White would die — they just didn't know when and how. After being diagnosed with terminal lung cancer and given only a few years to live, Walter set down a dangerous path of crime and violence to make money. Between the two, death seemed imminent and unavoidable.
Five seasons later, it finally happened. In an interview, actor Bryan Cranston spoke about the conclusion of Walter's story and how that outcome was hinted at in earlier episodes.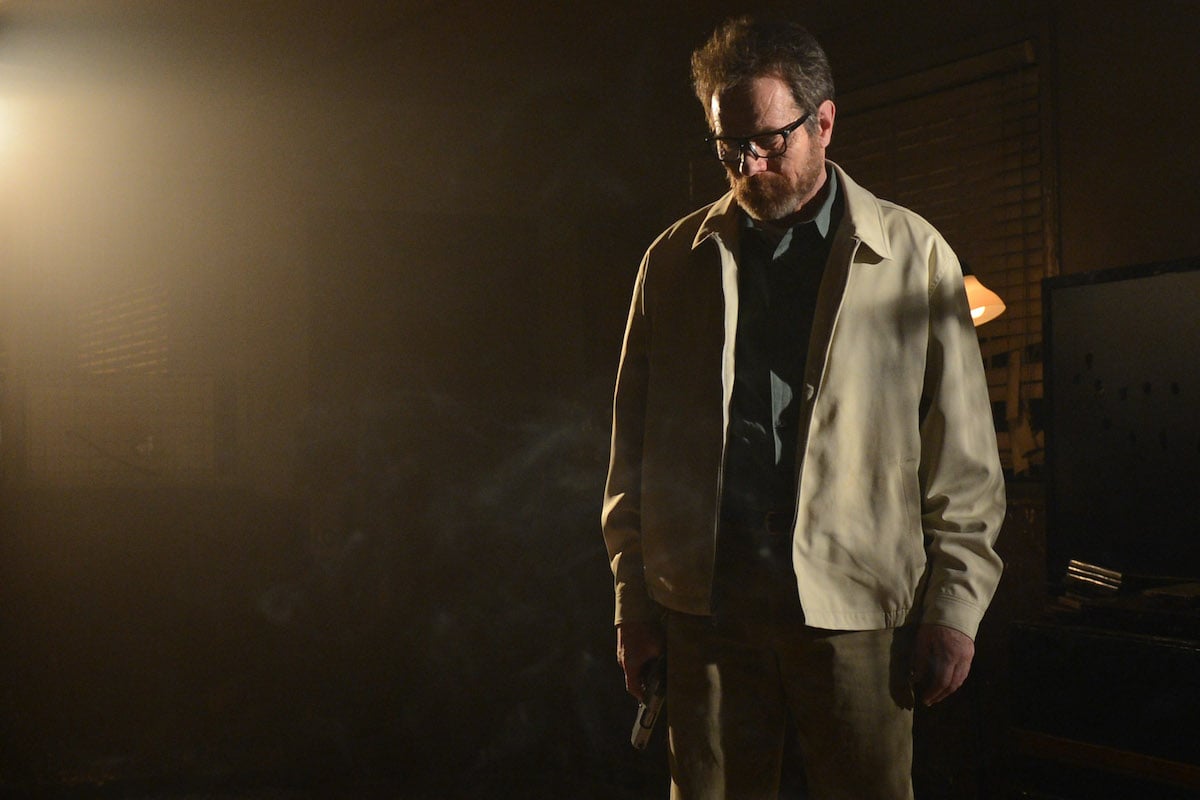 How Walter White died
To recap, Walter died of a gunshot wound in the series finale. In an attempt to get revenge on Uncle Jack and his crew, he hooked up a machine gun to his car that went off when he hit a button on his key. The gun killed nearly everyone but struck Walter in the process.
As he bled out, Walter went around the old meth lab, admiring his beloved cooking machinery one last time before collapsing on the floor. The final scene of Breaking Bad shows him dead on the ground as police enter and sweep the building.
Bryan Cranston's comments on the outcome of the show
Appearing on the podcast That Scene with Dan Patrick, Cranston reflected on the show and its finale. When asked if he knew the exact circumstances behind Walter's death, he said he didn't. "But there was a little drop of a hint," he added around the 3:30 mark.
"Remember, the character Marie, who was Hank Schrader's wife, my sister-in-law, was so infuriated with me that she said, 'Why don't you just kill yourself,'" Cranston continued, referencing a scene in season 5, episode 11 when Marie and Hank confronted him over his Heisenberg identity. "And in essence, that is what happened."
"In truth, technically, Walter White killed himself because he created the machine gun that was going to wipe out all those white supremacist, Nazi bastards, and I was in the line of fire and I got hit by my own bullets, so he essentially killed himself," Cranston added.
That might not be the end of Walter White, though
Though Walter is very much dead, some fans are hoping to see him in Better Call Saul, a prequel series following his lawyer Saul Goodman. Cranston spoke to Patrick about the possibility of a Walter White cameo in the show — which is catching up to the events in Breaking Bad — saying he would for sure reprise his role if the opportunity came up.
"I don't know [if I'll be on the show]," he began. "But I can assure you that if I was asked to be in it, I definitely would do it because [creators] Vince Gilligan and Peter Gould are very smart guys who protect their story and characters and they wouldn't ask me to do something if it wasn't something that would enhance a specific storyline or make it kind of real and cool."
"But on the other hand, if they didn't ask me to be on it, I wouldn't feel slighted, or upset, or anything," Cranston added, explaining that he's satisfied with where Walter is.
Fans will find out if he's invited back when Better Call Saul returns with its sixth and final season in 2022.