'Breaking Bad': Was Comedian Bill Burr in the AMC Series?
AMC's Breaking Bad turned a number of its cast members into household names, from Bryan Cranston to Aaron Paul to Giancarlo Esposito. However, the show also featured a few well-known celebrities in minor roles over the course of its five seasons. That includes stand-up comedian Bill Burr. Burr has headlined a number of comedy specials and appeared on various podcasts over the years. However, his Breaking Bad role remains a memorable part of his career — even if it wasn't a particularly large one.
Who did Bill Burr play in AMC's 'Breaking Bad'?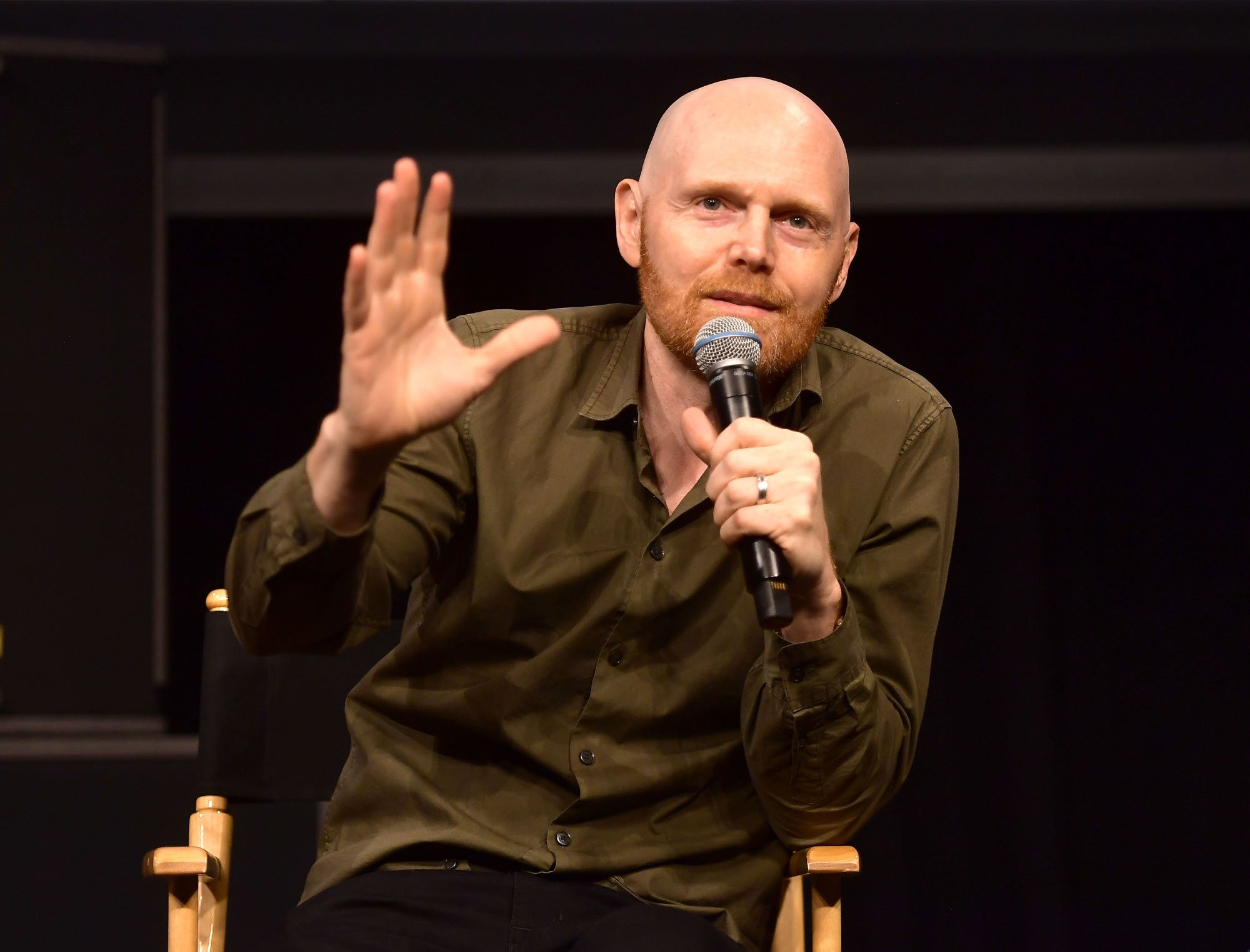 Burr joined the cast of Breaking Bad during the show's fourth season, playing a man named Patrick Kuby. Kuby was one of Saul Goodman's (Bob Odenkirk) cronies, and he often appeared alongside Huell Babineaux (Lavell Crawford).
Kuby aided Skyler White (Anna Gunn) several times over the course of season 4. Not only does he help Skyler convince Bogdan Wolynetz (Marius Stan) to sell his car wash, but he threatens her former boss into signing a check so that Skyler won't get audited for the fraudulent behavior she committed at his firm.
Kuby helps Walter (Bryan Cranston) wiggle out of tight spaces as well, teaming up with Huell to move all of Walt's money once Hank (Dean Norris) realizes what his brother-in-law has been up to. The moment that Kuby and Huell lie back on Walt's huge pile of bills is one of the show's most iconic moments.
How many episodes of 'Breaking Bad' was the comedian in?
According to IMDb, Burr appeared in a total of five episodes over the course of Breaking Bad. Two of them were in season 4, while the other three were in the show's fifth and final outing.
The first episode Kuby appears in is season 4's "Open House," and the last time fans see him is during "Rabid Dog" in season 5. Although Burr's character only has a handful of on-screen moments, he does help drive Breaking Bad's plot forward on several occasions. He and Huell also serve as comic relief during some of the series' most intense storylines, offering much-needed levity during the final two seasons.
What happened to Bill Burr's character?
Kuby is one of the few Breaking Bad characters whose fate remains up in the air following the series finale. His final scene in "Rabid Dog" is pretty anticlimactic, too. The last time Burr's character is shown, he's searching for Jesse Pinkman (Aaron Paul) on Saul and Walter's orders. After keeping tabs on Jesse's friends, Kuby reports that he's seen no sign of Walt's former partner. After that, viewers never find out what becomes of Burr's character.
As it turns out, Burr almost made an appearance during Better Call Saul Season 5 as well. While that wouldn't have given fans closure regarding his Breaking Bad fate, it would have offered insight into how he wound up in Saul's service. During an appearance on The Rich Eisen Show, he revealed why his character doesn't show up in the prequel.
"I was supposed to be on it," he explained. "And unfortunately, I had somebody who was dying, and I knew if I did it, I was going to miss it. I had to visit them. I had to say goodbye. It sucked."
Sadly, that means fans have seen the last of Burr in Vince Gilligan's universe — assuming Gilligan doesn't create another story set in this world. To Kuby's credit, he probably wound up with a better fate than most of the show's characters. What that fate entails remains up to fans' interpretation. Perhaps Kuby is lying on another pile of money somewhere.