'Breaking Bad': Creators Have a Traumatic Alternate Series Finale Ending That Would Have Left Fans Devastated
One of the best and most beloved television dramas of all-time is AMC's Breaking Bad. Fans of the show enjoyed with horror as Walter White (Bryan Cranston) turned from a family man and science teacher to a ruthless drug kingpin. This devastating journey left many good people in Walter's wake and lasted five critically-acclaimed seasons.
The fifth and final season of Breaking Bad saw Walt dealing with the consequences of his actions in the previous seasons and provided a melancholy yet fitting end for the complicated character. This ending was satisfactory for all fans, but it was not the only ending considered by the show's creator Vince Gilligan.
What is 'Breaking Bad' about?
RELATED: 22 'Breaking Bad' Easter Eggs That Will Surprise Fans
Breaking Bad told the story of a man's descent into darkness, as White became a ruthless and terrible man who is capable of hurting anyone to accomplish his goals. One of the people that is hurt the most by Walt's actions is his partner Jesse Pinkman (Aaron Paul).
Walt and Jesse began the show as partners in crime, as Walt can cook the meth and Jesse knows how to sell it. The two eventually encounter a long list of villainous characters in the dangerous world of drugs, and this strain eventually breaks the two's relationship.
One of the series' defining features of Breaking Bad was its ability to have a satisfying finale, which can be a difficult task to accomplish — just ask Game of Thrones fans. The end of Breaking Bad was able to successfully end an incredible run of television, rewarding their loyal and passionate fans for their years of support and viewership.
How did 'Breaking Bad' end?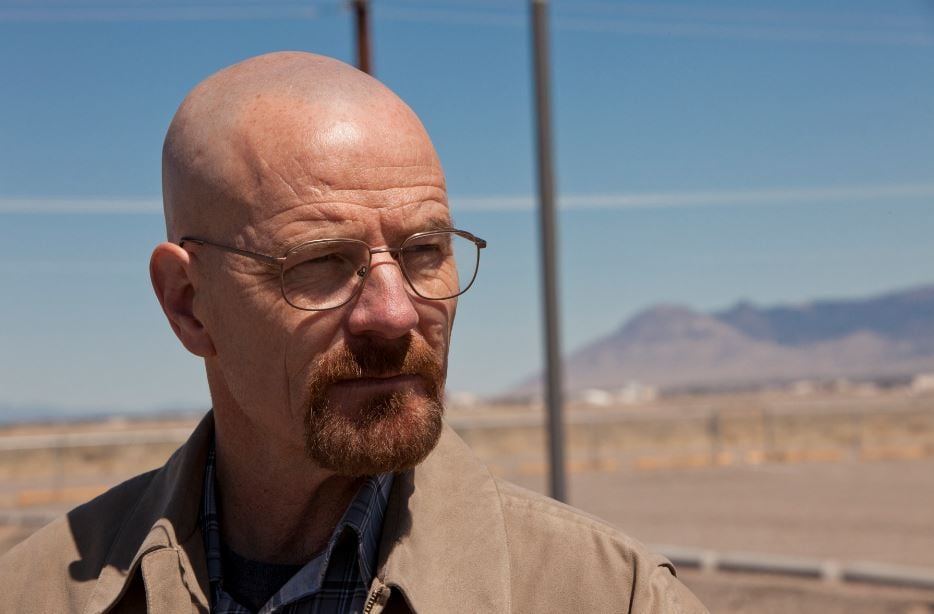 Many consider the Breaking Bad finale to be stretched across the three final episodes of the show, Ozymandias, Granite State, and Felina. The entire fifth season was broken in half during its original airing, and both halves were nominated for a number of Emmy Awards and received nearly universal praise.
The third to last episode Ozymandias is especially revered by fans and critics alike, and has been named as one of the greatest pieces of television ever produced. The final episode of the show focuses on Walt dealing with the various enemies he has made in his past, which eventually lead to his ultimate downfall.
Stories in the world of Breaking Bad world did not end with the series finale, as the spinoff show Better Call Saul is still on the air, and the Netflix original film El Camino: A Breaking Bad Story was released in 2019.
El Camino examines what happened to Jesse following the end of the series. The movie provides extra closure for the character, which could have been much different if one of the possible alternate endings was used.
What was the possible alternate ending to 'Breaking Bad'
As popular and strangely satisfying as the end of the show was, the showrunners and producers of Breaking Bad heavily considered a different and even darker set of endings.
In an interview with Entertainment Weekly, the show's creator and director of the finale discussed alternate ending that he and his creative team considered. These endings mainly involved Walt surviving despite his evil actions, including one version where Walt lived and his family died. While this may have fit the dark tone of the show, it was considered too evil by the showrunners.
Another possible ending that was considered by the show's producers was for Jesse to kill Walt. This ending would be fitting, as Walt caused Jesse a tremendous amount of pain and suffering. This act of revenge by Jesse would have been shocking, but an interesting series finale.
All in all, both fans and Gilligan were satisfied with the final version of the finale. In the EW interview, Gilligan is at peace with his choice saying, "I really think I can say with confidence that we made ourselves happy and that was not remotely a sure thing for the better part of a year. I feel that the ending satisfies me and that's something that I'm happy about."