'Breaking Bad': Dean Norris Wanted Hank to Die Earlier in Season 5, But Vince Gilligan Wasn't Having It
Emotions run high throughout all five seasons of Breaking Bad, but there's no denying that Hank Shrader's (Dean Norris) death in season 5 is one of the AMC series' most heart-wrenching moments. Despite Walter White's (Bryan Cranston) last-ditch attempt to save his brother-in-law, his actions ultimately get Hank killed. That serves as a major turning point for Walt's character just as Breaking Bad nears its final episodes. As it turns out, Norris originally asked series creator Vince Gilligan to kill off his character sooner than "Ozymandias." Luckily, Gilligan told him no.
Dean Norris wanted Hank to die earlier in season 5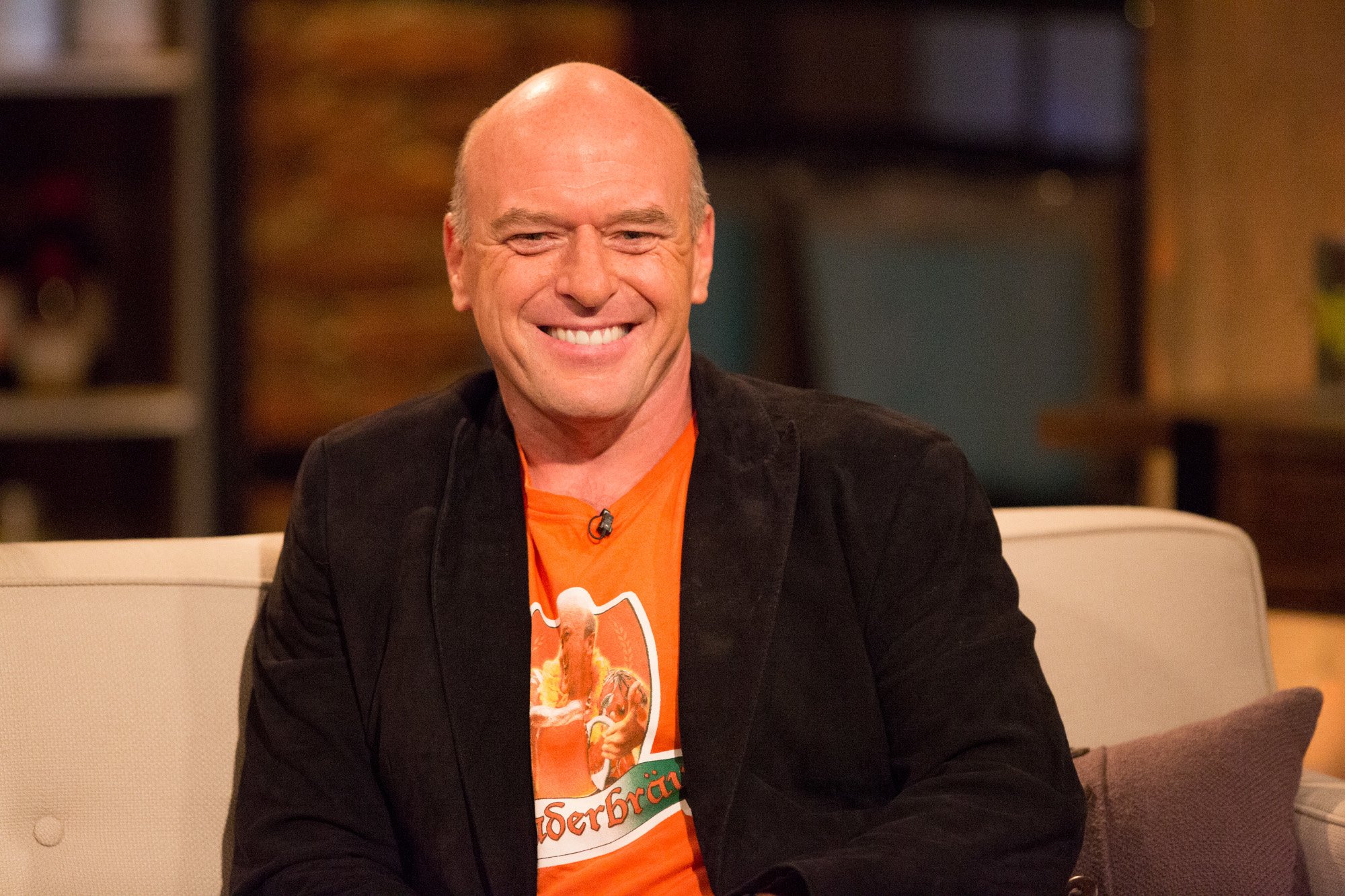 RELATED: 'Breaking Bad': Giancarlo Esposito Used a 'Miami Vice' Character as Inspiration for Gus Fring
Dean Norris brought a lot to the role of Hank Schrader, at least according to Breaking Bad creator Vince Gilligan. While Gilligan came up with the concept of Walter's DEA Agent brother-in-law, Norris brought his own qualities to the character. That's likely why fans grew attached to him, even as he hindered Walter's plans (or attempted to).
Norris himself became fond of Hank, too. But despite Norris' own attachment to the character, he asked Gilligan to kill Hank off at the beginning of Breaking Bad Season 5. It wasn't necessarily because he was ready to bid farewell to the role. However, the actor was looking toward the future — and another potential part.
According to IMDb, Norris was offered the opportunity to lead a sitcom right before the final season of Breaking Bad. Considering the role, he questioned whether Hank could be killed off during the first eight installments. As you can probably guess, Gilligan shot the idea down.
Hank's storyline in 'Breaking Bad' Season 5 was a long time coming
RELATED: 'Breaking Bad': Walter White Could Have Become Heisenberg Much Earlier — Here's Why He Didn't
Just as Norris had his reasons for wanting to cut his time as Hank short, Gilligan had his own rationale for refusing to change the character's story arc. The Breaking Bad creator planned out Hank's fate for years, and changing course would upend his blueprint for season 5.
Per The Huffington Post, Norris recalled asking Gilligan about an earlier death during an appearance on CBS This Morning:
"I said, 'Would it be interesting if Hank died in the first eight?' They said, 'No, we kind of need you for the last eight. We've been building that up the for last five years' … Obviously, I'm glad that they did."
With Walter and Hank's development running parallel to one another, it simply wouldn't have made sense if their fates weren't intertwined. It also would have been difficult to give Hank the sendoff he deserved — something the fifth season successfully accomplishes. As Norris notes, Gilligan probably made the right call about the character.
Dean Norris is happy with Hank's fate in 'Breaking Bad'
RELATED: 'Breaking Bad': Aaron Paul Once Got a Concussion While Playing Jesse Pinkman
Clearly, Norris isn't unhappy with Gilligan's decision to keep Hank around for the entirety of season 5. In fact, the circumstances worked out for Hank and Norris in the end. Not only did Norris wind up loving his death scene, but he was able to star in CBS' Under the Dome regardless. The actor also went on to reprise his role as Hank, appearing in AMC's Breaking Bad prequel, Better Call Saul.
During an interview with The Hollywood Reporter, Norris admitted that Hank's death scene allowed him to bid farewell to his character and his costars properly:
"That I was ending the show, that I was saying goodbye to Bryan Cranston. It all actually fed back into the loop of the scene because Hank was also saying goodbye to Walt."
In hindsight, it's a good thing Gilligan never altered Hank's fate. It seems both Norris and the fans would have missed out.