'Breaking Bad': Giancarlo Esposito Used a 'Miami Vice' Character as Inspiration for Gus Fring
Giancarlo Esposito has prominent roles in hit series like The Mandalorian and The Boys, but Breaking Bad remains one of his most memorable projects. The actor's portrayal of Gustavo Fring in the AMC series has been widely praised. In fact, he's one of the show's most iconic characters despite only appearing in three seasons. Esposito's villain is ruthless and terrifying, and he drew inspiration from a character on another show: Miami Vice.
Giancarlo Esposito plays 'Breaking Bad's most memorable villain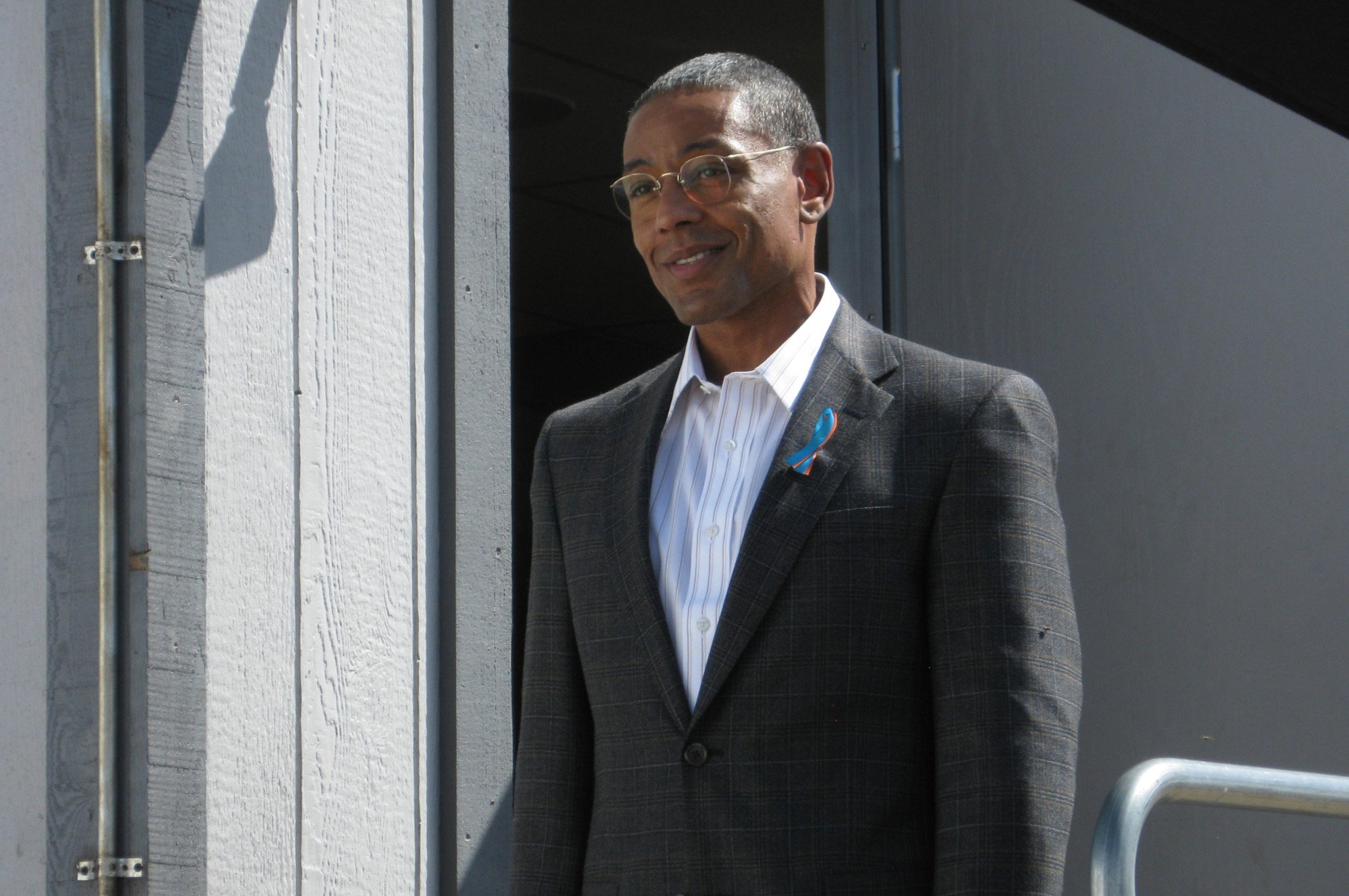 Breaking Bad features a number of characters who serve as antagonists to Walter White (Bryan Cranston), but Gus is arguably the most memorable. Not only does Esposito's drug boss boast more screen time than the likes of Tuco Salamanca (Raymond Cruz) or the Salamanca cousins, but he's more meticulous — and thus more threatening.
While many of the other enemies Walter makes are unpredictable and intimidating, they're more easily dealt with than Gus. Because of the empire he's built, Gus can call all the shots. And when Walter and Jesse (Aaron Paul) are no longer of use to him, he sees little problem with doing away with them.
That ruthless attitude made Esposito's character incredibly popular, so much so that fans loved him in spite of his actions. But where did the actor draw inspiration from? Apparently, he looked to another series he appeared in.
The actor used 'Miami Vice' as inspiration for Gus Fring
Esposito has had a long acting career before and after playing Gus Fring on Breaking Bad. During his early days, he appeared in Miami Vice, playing various minor roles in three episodes of the drama series. Apparently, the show stuck with him because he later used Edward James Olmos' performance as Lieutenant Martin Castillo to shape his portrayal of Gus.
During an interview with Entertainment Weekly, Esposito explained that he wanted to bring a calm, indecipherable nature to his Breaking Bad character:
"He wasn't a guy that seemed like a stereotypical police captain who runs around yelling orders, telling people what to do. He was very laid back and very, very relaxed. And I wanted to take it even further. I wanted to make Gus more of an observer than anything else and I wanted to make him completely unreadable…. Only a little bit of twinkle in his eye or fear or 'What is this guy thinking?' from the audience standpoint, so that they were not really knowing what decision Gus might make."
Of course, Esposito succeeded at what he was trying to do. Part of the reason Gus is so intimidating is that he's always so cool and calculated. In fact, that makes it even scarier when he does show emotion.
What has Giancarlo Esposito done since 'Breaking Bad'?
Sadly, Esposito's character doesn't make it to Breaking Bad's final season — though he does reprise his role in AMC's prequel series Better Call Saul. Gus Fring plays an even larger role in Saul Goodman's (Bob Odenkirk) origin story, and Esposito brings just as much charisma as he did previously.
That's not the only thing Esposito has on his plate since leaving Breaking Bad behind. He plays The Mandalorian's Big Bad, Moff Gideon, and he brings Stan Edgar to life in The Boys. He also provided the voice for Lex Luthor in DC's animated Harley Quinn series and served as the narrator in Dear White People.
Those are just a few of the things Esposito has worked on since Breaking Bad — and they're far from the last. The actor will appear in the upcoming Jigsaw series. He also has parts in Beauty and The Long Home.
Needless to say, those who enjoyed Esposito's portrayal of Gus have plenty more to look forward to from the actor. They can see him in a range of roles — and return to his Breaking Bad character when Better Call Saul Season 6 arrives in 2022.