'Breaking Bad': Giancarlo Esposito Once Recalled Vince Gilligan's Reaction to Gus Fring's Pre-Death Gesture — 'His Eyes Lit Up'
There are plenty of death scenes on Breaking Bad ranging from typical to extraordinary. But none of them are as memorable as the moment Walter White takes down his nemesis, Gus Fring, in an epic suicide bomber explosion that's impossible to forget.
The gore factor of this Breaking Bad scene is one reason fans will always remember. But showrunner Vince Gilligan is equally enamored by a different small detail that actor Giancarlo Esposito came up with on his own.
Walter White and Gus Fring try to kill each other on 'Breaking Bad'
By season 4 of Breaking Bad, it becomes clear that Fring and Heisenberg cannot both exist on the planet at the same time. The two former business associates engage in a dangerous back-and-forth with each trying to kill the other. Since they are both brilliant and strategic, the process is not so simple.
Fring easily circumvents a car bomb Walter White planted. But he's not so perceptive when Walt lures him to the nursing home to visit Hector, who has rigged a bomb to his wheelchair to take out Fring. Walt and Hector both get their revenge on the drug kingpin with one epic blast.
Gus Fring's death is a gory nightmare
The Breaking Bad team borrowed makeup artists from The Walking Dead to create Fring's post-explosion look, which included half his face being blown off. For one terrifying moment, Fring emerges from Hector's room walking upright, which leads fans to wonder if he may have survived the blast. But then the camera pans to the opposite side of his face to reveal it's been blown away.
Several second elapse before Fring collapses and dies, marking the end of the fourth season of Breaking Bad. But his small gesture in this moment is so perfectly Fring that Gilligan became giddy over it.
Gus Fring straightens his tie before collapsing down dead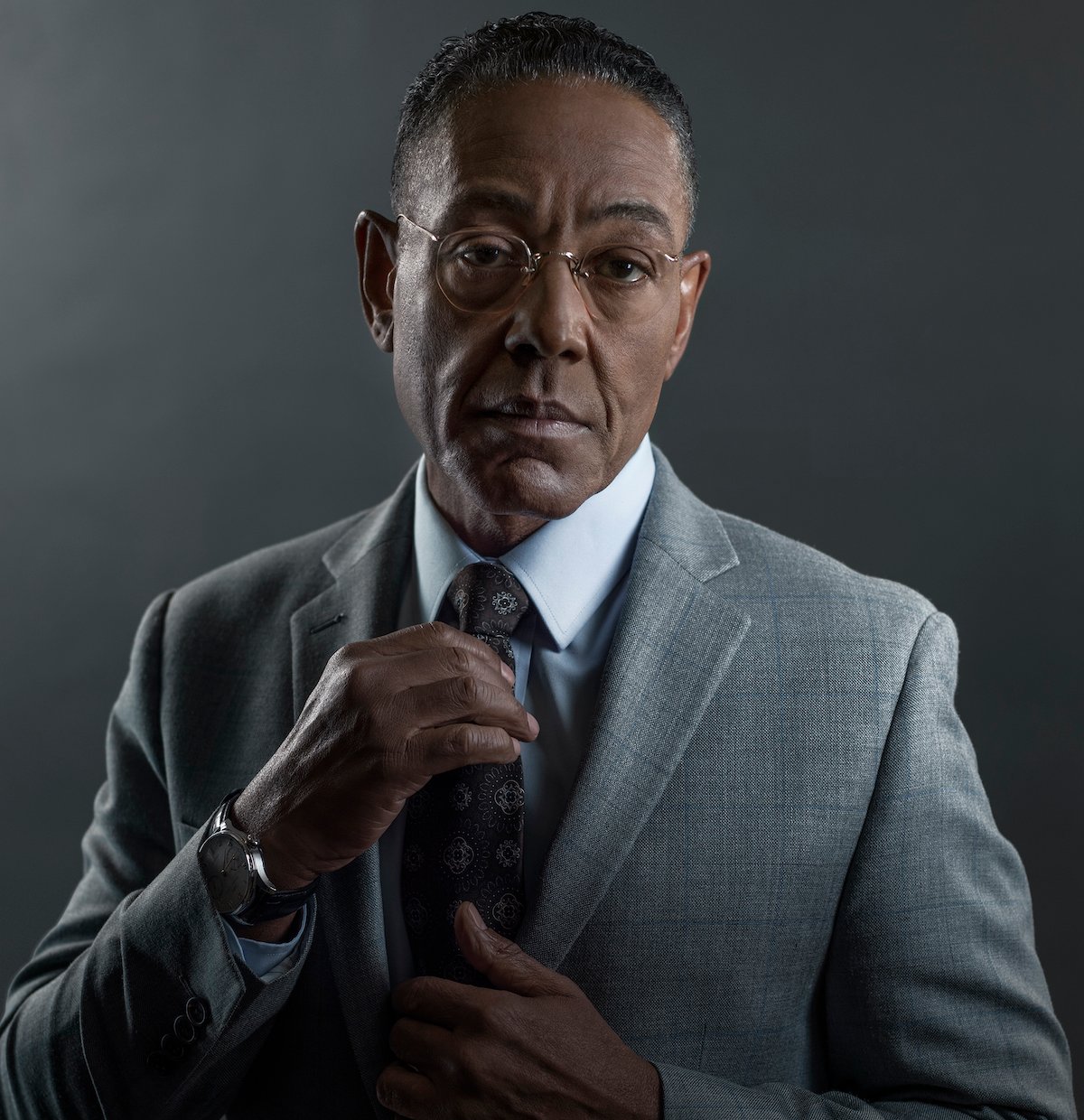 Fring is calm, calculated, methodical, and ruthless. He always dresses impeccably and speaks carefully. One reason he can't stand Walt and Jesse is because they're too sloppy. This does not match his approach to large-scale meth dealing.
And that's precisely why his last little move before death is so appropriate for his character. Esposito explained his vision during a 2018 interview with The Rich Eisen Show.
"So we had discussed a lot of it, and Vince says, 'What might you be doing if this happened?' And I said, 'Well look, Gus is very proper. I close my jacket when I stand up, I open it when I sit down.' I said, 'I would be straightening my tie.' And Vince just—his eyes lit up, and he said, 'Oh my goodness' — and I said, 'Yeah, he's preparing to go.'"
It may seem like a small detail. But that simple tie straightening is the perfect ending for a man who never reacts to extreme situations. Even his own death.
And that, even more than the gore, is why fans will never forget Gus Fring being killed on Breaking Bad.