'Breaking Bad': The Heartbreaking Reason the Owners of Walter White's House Are Sick of the Fandom
The real owners of the 'Breaking Bad' house have had enough. Since the passing of Frances Padilla, fans should tread lightly when visiting.
The AMC series Breaking Bad has become so popular over the last decade that Albuquerque, New Mexico has tours for fans to visit some spots from the show. The most-frequented is that of Walter White's (Bryan Cranston) ranch-style home. For years, the real owners have defended their turf from pizza-throwers, trespassers, and tourists in every way possible. Here's why their privacy is more important than ever.
The real owners of Walter White's 'Breaking Bad' house have had enough — but they still won't sell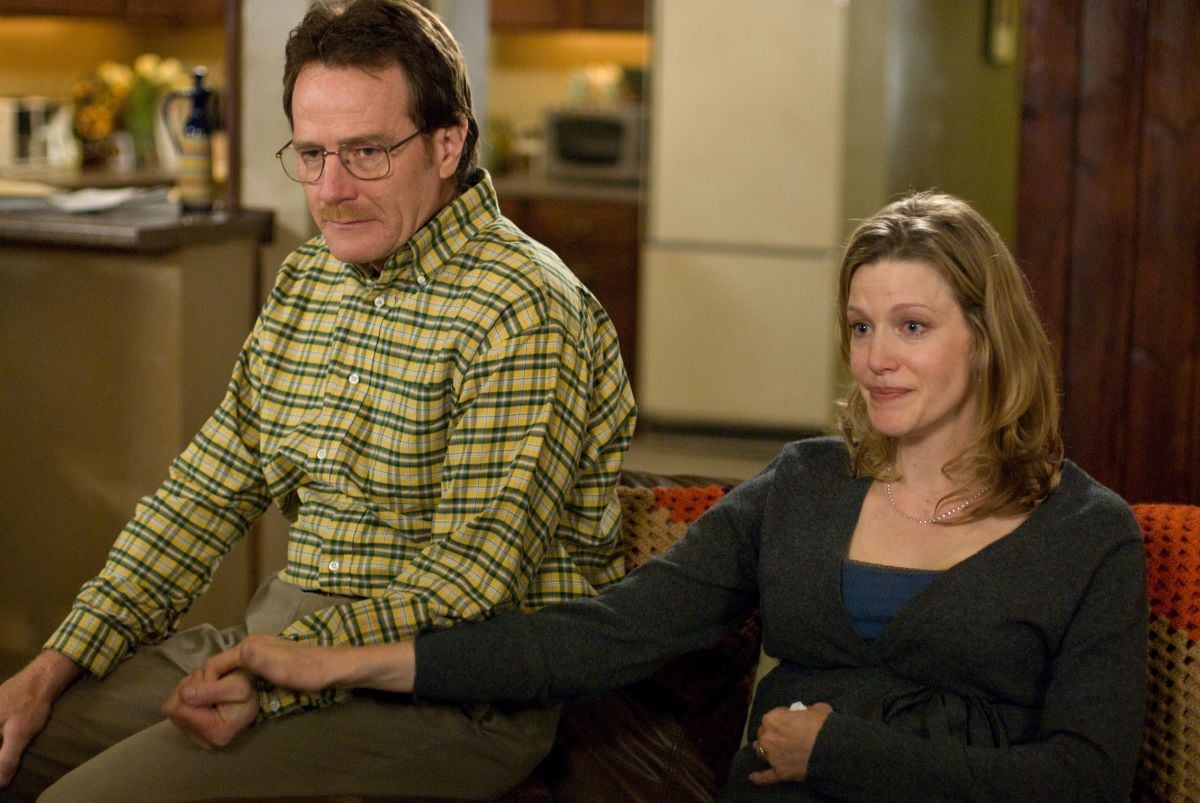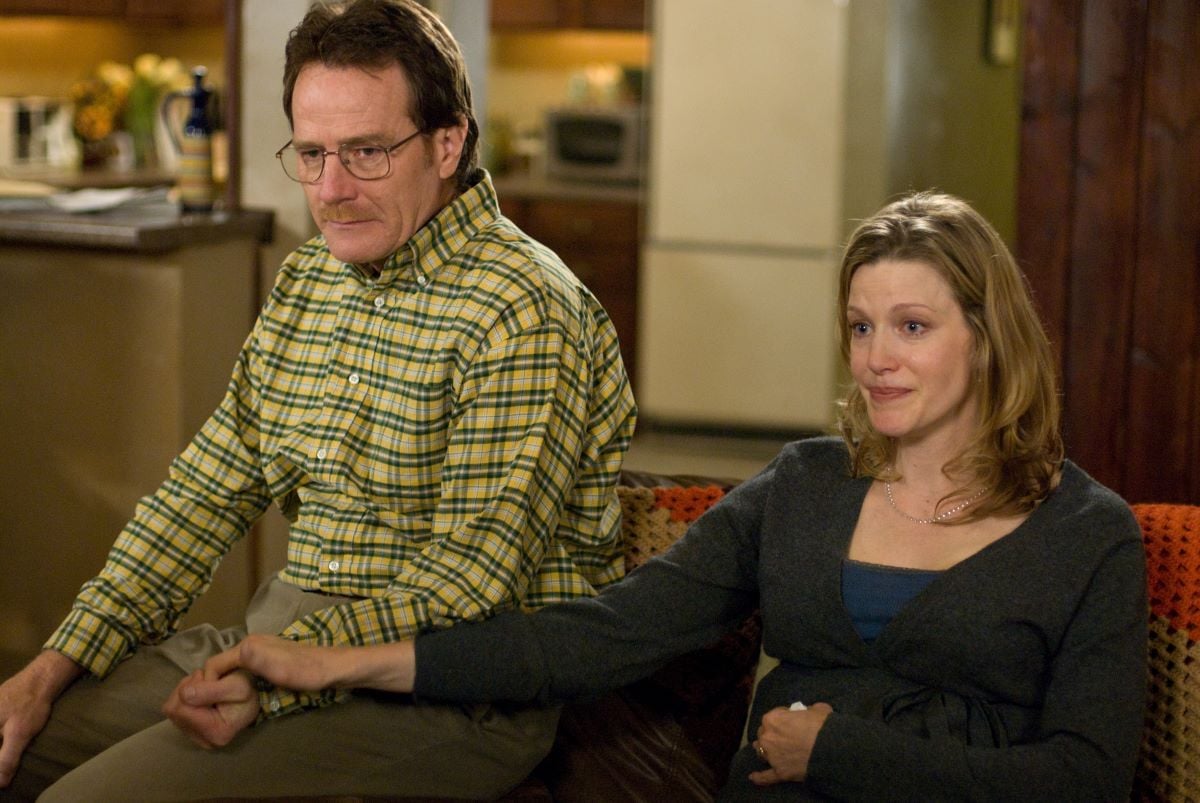 Walt and Skyler (Anna Gunn) may have lived in a quiet Albuquerque neighborhood on TV but Frances and Louis Padilla have occupied the home in real life since 1973. Breaking Bad put the house on the map — literally — with a monthly visitor score in the thousands.
Even before the series finale in 2013, the Padillas have battled with aficionados day after day for years. In the beginning, the family enjoyed the attention, saying it felt like "winning the lottery."
"With all the homes in Albuquerque, they picked ours," Fran said via Daily Mail in 2013. "It didn't make us rich, but it was nice. Extra money is always."
Fran added that there are far too many memories in their home — reportedly worth upwards of $200,000-$300,000 after an initial plummet — to ever sell, despite the massive fandom it attracts. However, things took a turn when tourists repeatedly tossed pizzas onto their roof, just as Walt did in the show.
The show's creator asked for the madness to stop
 In 2015, Breaking Bad creator Vince Gilligan directly spoke to fans of the series.
"There is nothing funny or original or cool about throwing pizza on this lady's roof," he said on an episode of Better Caul Saul Insider. "You're not the first."
Still, the problem persisted. By 2017, KOB 4 News reported that the family erected a six-foot-tall iron fence to shield themselves from fans. Fran's daughter Joanne Quintana said some have stolen things from their yard or asked they close their garage door for a better photo opp.
"We feel like we can't leave because when we, do something happens and that's ridiculous," Quintana said. "We don't want to gate ourselves in. We're the ones who's being locked up. We did nothing wrong. They feel the need to tell us to close our garage, get out of the picture, you know—tell us what to do on our own property."
The fence hasn't stopped some from climbing the fence or tossing pizzas despite the gate signs everywhere.
"We joke that it's kind of military-hardened now. Pizza-hardened," Frank Sandoval, owner of Albuquerque's Breaking Bad RV Tours, told Time in 2019. "Even to this day, people still try to do it. They even try to climb the gate now."
He continued: "Frances Padilla has made it very clear that you're not going to come to her house and do whatever you want. She doesn't mind people coming to see the property, she just wants them to respect her privacy."
Frances Padilla died in May 2020
The Padillas (and Quintanas) lost Fran on May 8, 2020. Her obituary said she died in her home from cancer at the age of 78. The Brooklyn-born house owner was known to many as having a "feisty, strong-willed, and independent personality" which made her "one of a kind that will be truly missed by those around her," it said.
She was an avid animal-lover and loved by many. Considering the stress of protecting their home, it's no wonder Fran and her family felt irate when fans continued on.
'Breaking Bad' fans should tread lightly out of respect for the family
Despite the passing of Fran Padilla, many still flock to the home which is enough to make any grieving family unnerved.
"About 95% of the fans are very respectful and grateful to be able to take pictures," Sandoval told realtor.com in 2017. "However, the other 5% take it a step further, parking their car in the driveway, knocking on the door, jumping in the pool, and even going as far as graffitiing the house."
Reviews for this stop on any of the Breaking Bad tours garner dozens of negative reviews. Some repeated complaints mention a woman who sits either outside or just beyond the opened garage "all day" where, as many pointed out, she shouts and curses for everyone to leave.
The woman appears to be that of Quintana, defending her territory but can we blame her? She even goes so far as to wave the middle finger in some of the many photos on Tripadvisor. While some wonder why she won't just sell the famous home, others say she's a "legend" making it that much more worthy of a drive-by. Still, with the news of Fran's passing, a little respect might go a long way.