'Breaking Bad': How Walter White Slowly Becomes the People That He Murders
Throughout Breaking Bad, chemistry teacher and meth manufacturer Walter White changed more dramatically than any other character in the popular series. He's also responsible for the most deaths of anyone. Many fans have noticed that he also subtly picked up habits from his murder victims, which makes the show that much better for them and something to look for while they're rewatching it.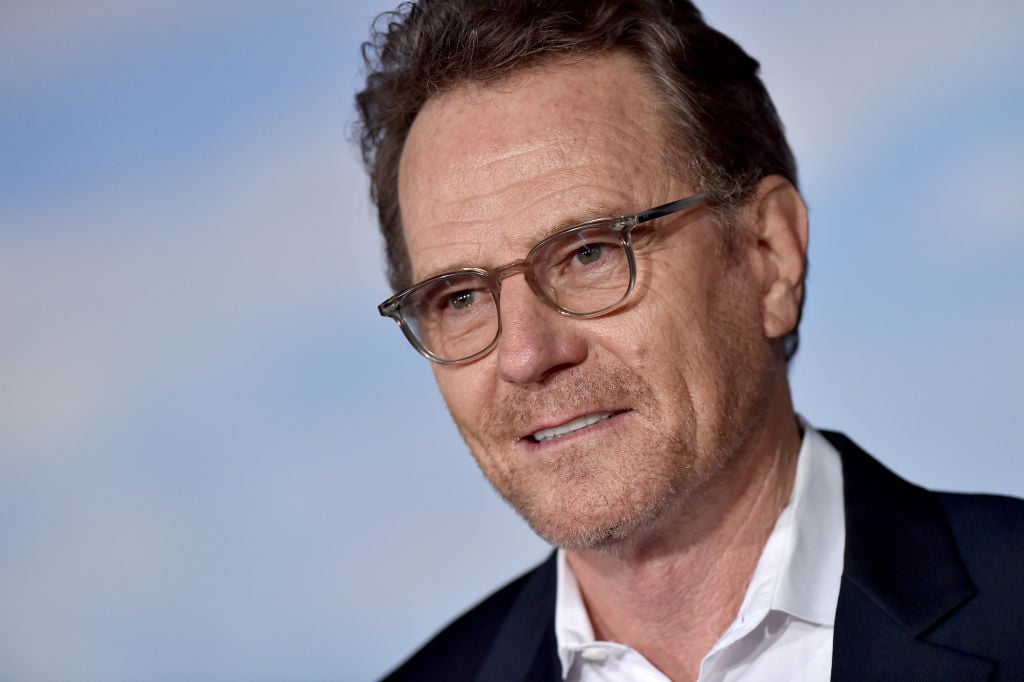 Everyone Walt White has murdered
In the first season, Walter White (Bryan Cranston) watched the DEA arrest meth drug dealer Emilio Koyama (John Koyama) during a ride-along. After the dealer made bail, he suspected his partner Jesse Pinkman (Aaron Paul) of turning him in and then forced Cap'n Cook to take him and his cousin, distributor Krazy-8 (Maximino Arciniega), to his new associate.
After Emilio recognized Walt and threatened to kill him and Jesse, the chemistry teacher intentionally caused a chemical explosion in the RV and trapped the dealers in, killing Emilio.
However, Krazy-8 survived. The chemistry teacher later choked Krazy-8 to death with a bike lock he used to secure the distributor to a pole in Jesse's basement.
Once Jesse and Walt started running their operation, they used friends Badger (Matt Jones), Skinny Pete (Charles Baker), and Combo (Rodney Rush) as dealers. However, Walt forced them to sell in foreign territory, resulting in the death of Combo.
In the third season, Jesse realized the gang used his new girlfriend's 12-year-old younger brother to shoot his friend. While he wanted revenge, their new boss, Gustavo Fring (Giancarlo Esposito), called a meeting and told the rival dealers to stop using children.
Therefore, they murdered the 12-year-old. Devastated, Jesse went to the block intent on killing them, but they nearly shot him before Walt intercepted. The chemistry teacher ran over one dealer and shot the other in the head.
After believing Gus planned on killing him, Walt struck first and strapped a bomb on notorious drug dealer Hector Salamanca's (Mark Margolis) wheelchair. He lured Gus to come to speak with the man, and then detonated the bomb, killing his boss, Hector, and one of Gus' security guards.
Now working with Mike Ehrmantraut (Jonathan Banks), the three men attempted to run their own empire. However, the DEA were following Mike and confiscating his money, prompting him to leave the business.
He asked lawyer Saul Goodman (Bob Odenkirk) to retrieve the bag of money he left in his car at the airport, but Walt brought it instead. After Mike refused to name the nine guys that previously worked for him but are now in lockup, Walt shot him.
In the finale, the chemistry teacher returned and poisoned Lydia Rodarte-Quayle (Laura Fraser) with ricin. Additionally, he manufactured an automatic gun in the trunk of a car and killed at least seven of the white supremacy gang members. Include those he directly killed, Walt is responsible for other 200 murder that occur throughout the series.
How Walt White slowly becomes the people he murders
In a Reddit post, several Breaking Bad fans postulated if Walter developed the characteristics of his murder victims throughout the series. One user pointed out the chemistry teacher begins cutting the crust off his bread, similar to how Krazy-8 preferred it.
Additionally, when Lydia came to his car wash, he handled himself "remarkably like Gus" when the restaurant owner tried to "maintain cover" at Los Pollos Hermanos. They also noticed that Walt placed a towel down before he vomited, just like Gus.
While many pointed out that Heisenburg couldn't have known his former boss did that, others believe "it was likely done to create a parallel between the two, not mimicry." Someone else thinks it could have been an "inherited" trait as opposed to learned.
Additionally, several noticed how he mourned the death of Hank similarly to the way Gus grieved his murdered partner.
In the finale, Walt broke into the home of Gretchen (Jessica Hecht) and Elliott Schwartz (Adam Godley), prompting his former business associate to wield a sharp kitchen utensil. Walt responded, "Elliott, if you're gonna go that way, you're gonna need a bigger knife." Many noticed he delivered it with a tone and sigh that he "only could have picked up from Mike Erhmatraut."
While creator and executive producer Vince Gilligan has noted that Walt does adopt mannerisms from people, it's unclear if these subtle changes in his behavior he picks up from his victims were intentional.