'Breaking Bad': Is Jesse Pinkman Happy? Vince Gilligan Thinks So
Breaking Bad and El Camino put Jesse Pinkman, played by Aaron Paul, through hell. After seeing his life crumble around him during Breaking Bad, and being forced to engage in forced drug production, El Camino gave Pinkman a chance at a fresh start. So does Aaron Paul's character wind up happy? Vince Gilligan says he'd like to think so. 
Vince Gilligan imagines Jesse Pinkman ends up happy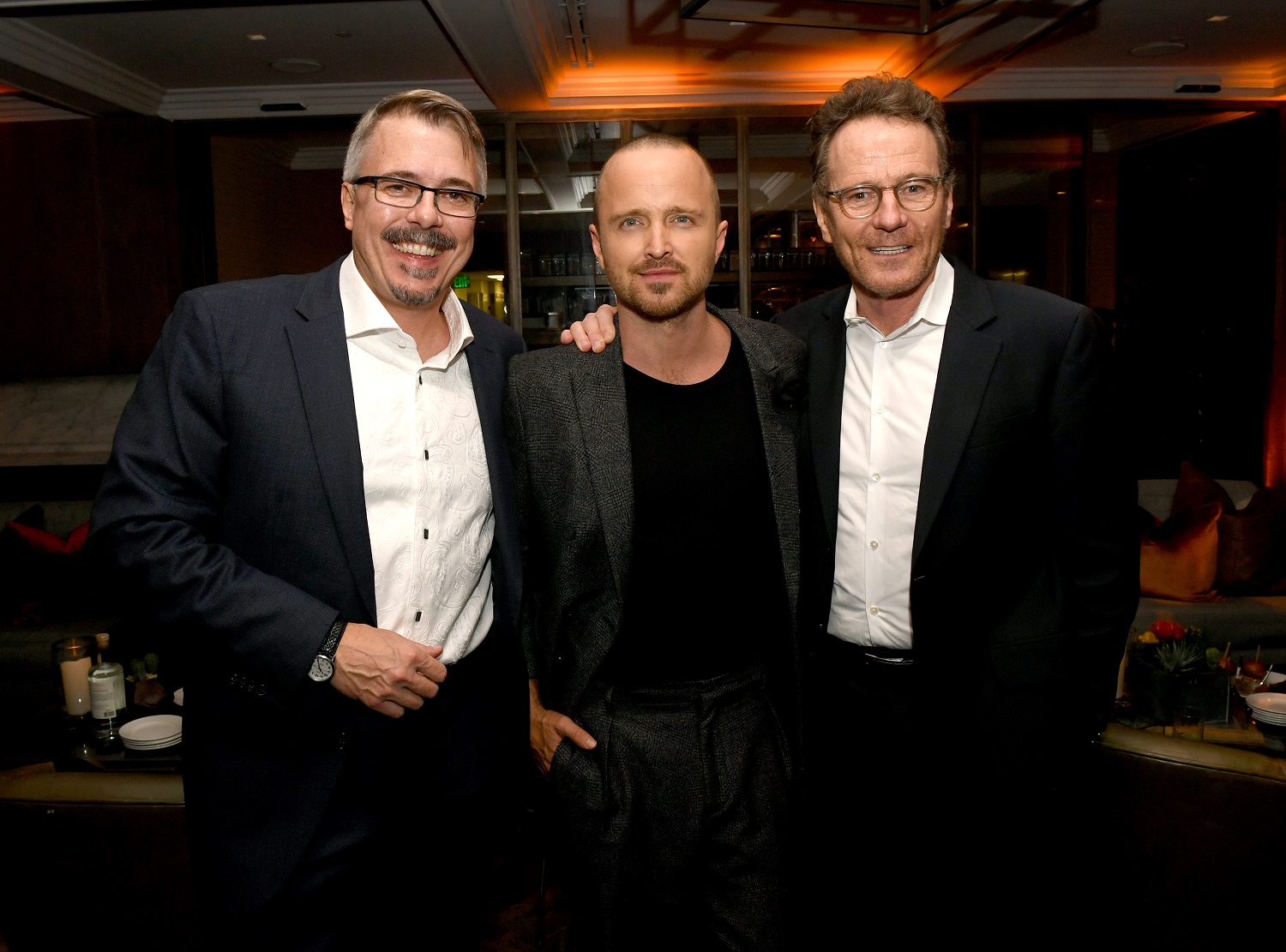 RELATED: 'Breaking Bad': The Owners of Walter White's House Protect Their Roof From Pizzas By Sitting Outside With a Shotgun
Breaking Bad writer Vince Gilligan has his own hopes for Jesse Pinkman when it comes to El Camino. In fact, the writer believes that Aaron Paul's character ends up happy.
After finally accruing the cash he needs to start a fresh life with a new identity, Jesse Pinkman met up with Ed Galbraith. He decides to head to Alaska on Mike Ehramntraut's recommendation.
During an AmA on Reddit, a fan asked Vince Gilligan if Jesse Pinkman ends up happy. 
"I really believe so. In my mind, yes. Don't take that as gospel, just take that as what I personally want to believe," Gilligan replied. 
"It really is up to the individual viewer, however. There is no definitive answer, and it was left that way on purpose so that you guys could come up with the ending for Jesse that you saw fit. And for me, that ending was…ultimately…peace," he added.
Aaron Paul's Breaking Bad character was beloved by many fans, who felt sympathy for Pinkman following the raw deal he received throughout most of the series.
'Breaking Bad': Jesse Pinkman was supposed to die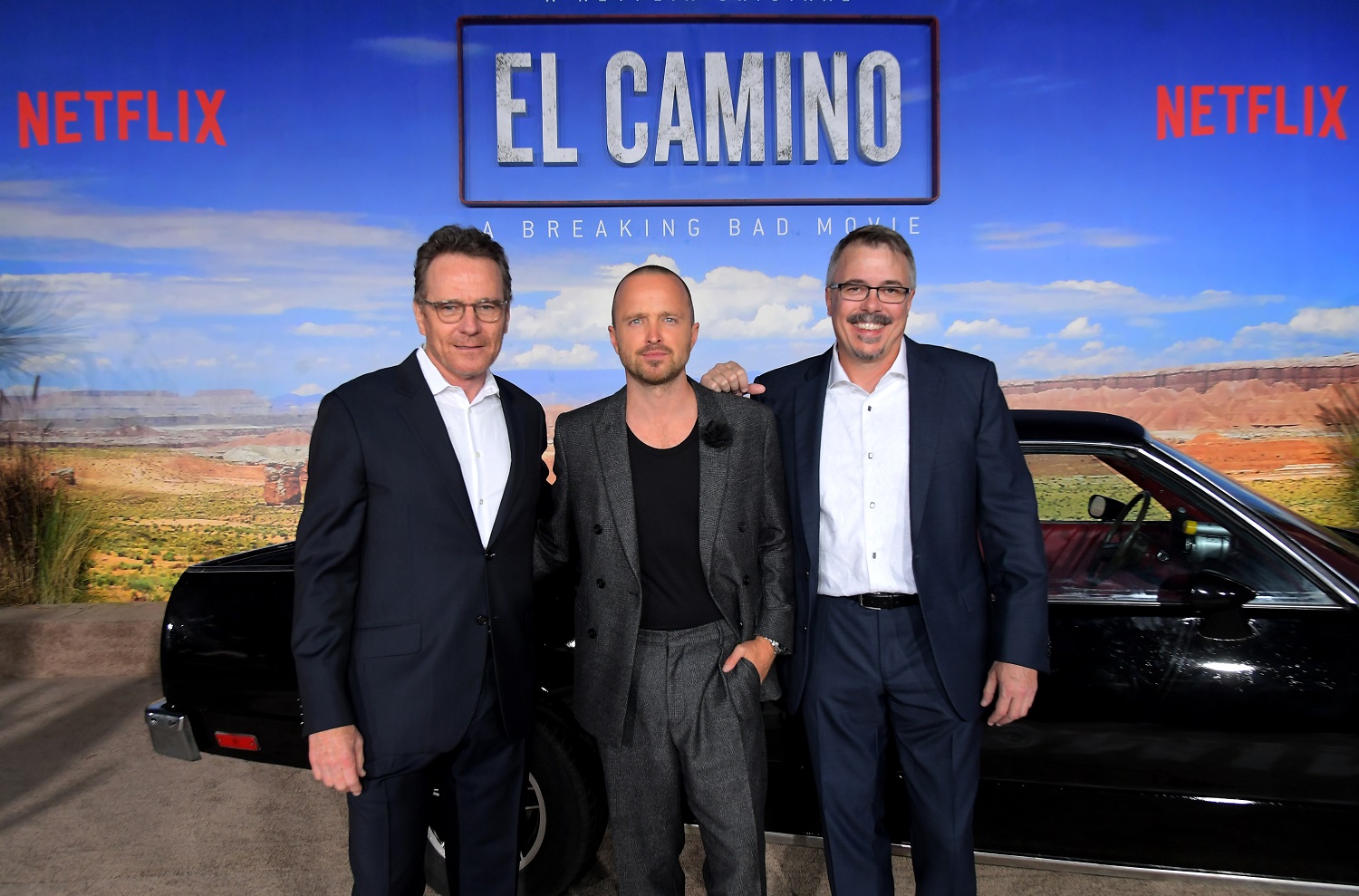 Interestingly, Jesse Pinkman was originally meant to be killed off early on in Breaking Bad. In fact, Aaron Paul's role was saved by a writer's strike.
Jesse Pinkman was to be killed on Episode 9, Season 1 of Breaking Bad, but a Hollywood writer's strike occurred during the same time the episode was meant to be produced. As a result, Pinkman's death was never actually written or filmed.
During a panel at the Paley Center for Media, Vince Gilligan revealed that they knew they'd keep Jesse around early on, as a result of Aaron Paul's acting abilities.
"The original plan was to kill him off, but I have to say, the writers' strike, in a sense, didn't save him because I knew by episode 2 — we all did, all of us, our wonderful directors and our wonderful producers — everybody knew this talent, how good you are, and a pleasure to work with," Gilligan said. 
Bryan Cranston ruthlessly pranked Aaron Paul
That being said, Breaking Bad star Bryan Cranston used to prank Aaron Paul relentlessly over Jesse Pinkman's death. In fact, he used to leave Paul thinking he was about to bumped off every now and then.
Aaron Paul explained to The Hollywood Reporter that every time he picked up a script for about a season and a half, he was convinced that it would be his last episode. 
"[Bryan Cranston] didn't help the situation, that b*stard! He would say, 'Hey, did you read the next script?' And I go, 'Nah, did you get it?' And he's like, 'Oh.' And he would just give me this big hug," explained Paul.
"I'd go, 'What?' He's like, 'Hey man, it had to end sometime, but at least you go out guns blazing,' something like that. And I go, 'What are you talking about?' [He says] 'Just read it and call me, if you want to talk.' And then he would walk off!"