'Breaking Bad' Star Bryan Cranston Is Eager for a Walter White Cameo, But 'Better Call Saul' Doesn't Need Him
Ever since the first episode of Better Call Saul, Breaking Bad fans have been questioning if or when Walter White and Jesse Pinkman would show up. The spinoff prequel was still a huge unknown at that point and longtime series followers needed more of what they loved. Five seasons later, times have changed.
Now Better Call Saul has garnered plenty of fans of its own and is even being called a worthy opponent for Breaking Bad. However, there are still fans who want to see Walt and Jesse cameos, plus Bryan Cranston keeps expressing enthusiasm for the idea.
But now that Better Call Saul is more popular than ever, does the series really need a boost from Breaking Bad?
'Better Call Saul' has a lot of overlap with 'Breaking Bad'
The nature of the story leads to plenty of overlapping characters and storylines between Better Call Saul and Breaking Bad. Since the latest series is a prequel, it follows events that happened in Albuquerque prior to Walt and Jesse teaming up to make meth together and turning everyone's worlds upside down.
Better Call Saul mostly focuses on lawyer Jimmy McGill, who we know becomes smarmy criminal defender Saul Goodman eventually. However, there are plenty of interspersed storylines happening simultaneously with beloved Breaking Bad characters including Gus Fring, Mike Ehrmantraut, Hank Schrader, and more.
Bryan Cranston is ready for his 'Better Call Saul' cameo
RELATED: A Complete Breakdown of the 'Breaking Bad,' 'El Camino,' and 'Better Call Saul' Timeline
The pleas of fans for a Walt and Jesse appearance have died down in recent seasons as the story of Jimmy McGill becomes more intense. However, Cranston is eager to appear in the final season if it makes sense.
"I would be in it if Vince Gilligan and Peter Gould, who are co-executive producers on it, wanted me to be in it," the 64-year-old actor told Collider. "I would do it in a second. But it hasn't happened yet, I can tell you, and we'll see. I don't know. There's one more season to go and we'll see what happens!"
This isn't the first time Cranston discussed the potential for a Walt and Jesse appearance in Better Call Saul. It's still unclear if it will happen, though.
Walt and Jesse might not make sense on 'Better Call Saul'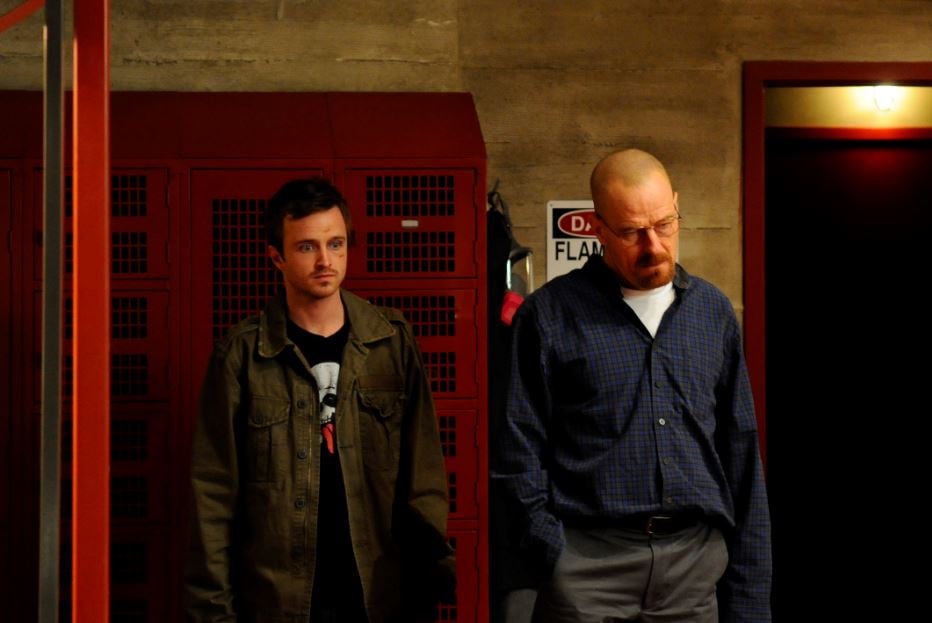 It's conceivable that Saul could interact with Jesse during the Better Call Saul timeline, but working Walt in would be a stretch. Walt and Jesse don't team up until Breaking Bad begins, so seeing them together in any significant way won't make sense on Better Call Saul.
And it's to the show's benefit that they don't really need the two popular characters to keep their viewers watching. The show's fifth season has the highest-rated, most-watched episodes in series history. The second half of Better Call Saul's most recent season drew comparisons to the best of Breaking Bad.
Speaking with Collider, showrunner Peter Gould said he felt "no obligation" to write Walt and Jesse into the series. He said he was open to seeing Cranston direct an episode in the last season. Overall, it sounds like fans have seen the last of Walt and Jesse.
The final season of Better Call Saul is scheduled to release in 2021.