'Breaking Bad' Star Dean Norris Said He Didn't Read the Scripts So He Could Avoid Spoilers — 'I Wanted to Enjoy the Show'
It's easy to forget that the stars of Breaking Bad are real people just like the rest of us. Millions of fans enjoyed watching Walter White slowly transform into the murderous drug kingpin Heisenberg. And they weren't the only ones.
Actor Dean Norris, who played Walt's brother-in-law Hank Schrader on the series, recently admitted during an interview that he didn't read his Breaking Bad scripts. Instead, he waited for the show to air on Sunday nights so he could be surprised just like a regular fan.
ASAC Schrader became a popular character on 'Breaking Bad'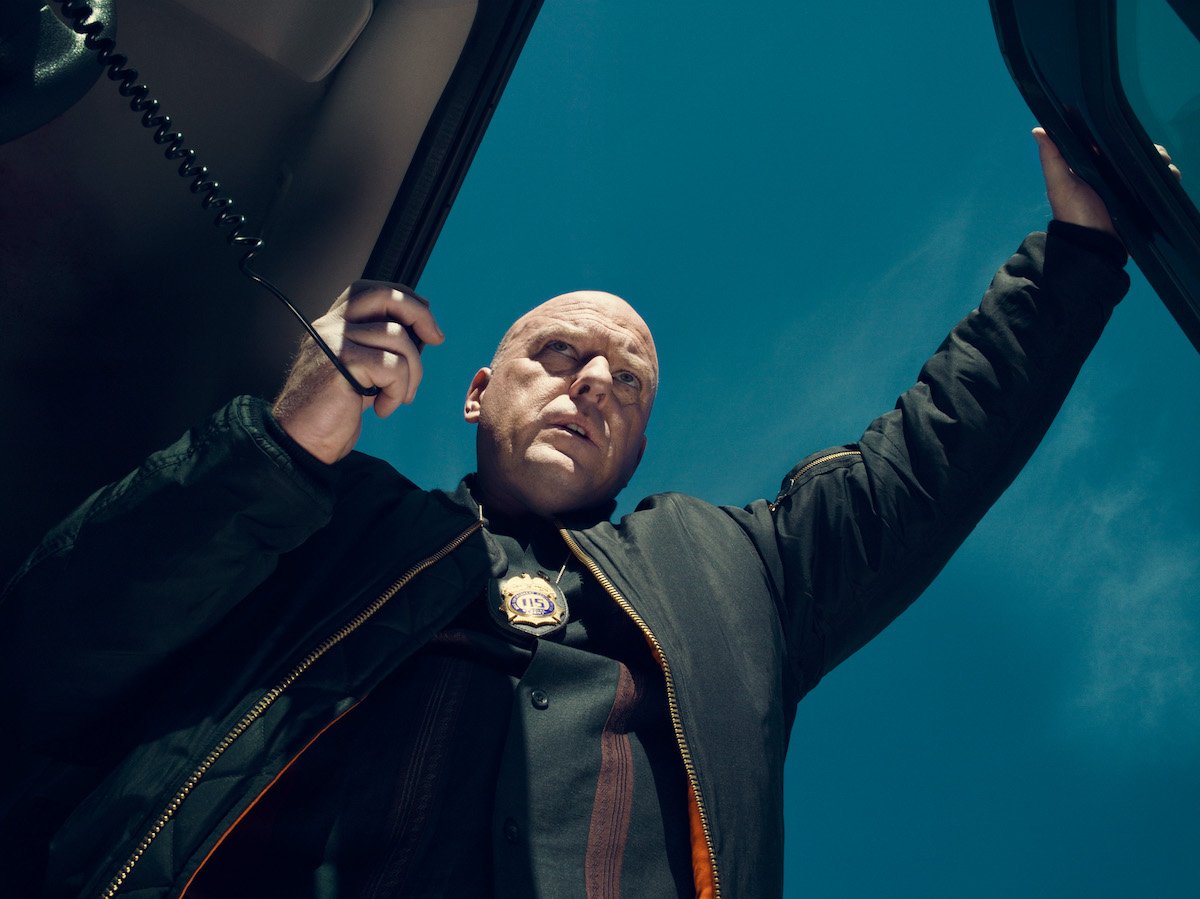 Plenty of Breaking Bad fans were annoyed by the character of Hank at first.
Hank was married to Walt's sister-in-law Marie and ironically, became the catalyst for Walt to sell drugs in the first place. The future Heisenberg went for a ride-along with Hank and discovered how much money meth dealers really make. He also encountered his former student, Jesse Pinkman, who became his business partner.
Hank is portrayed as a stereotypical alpha male. He uses racial slurs, boasts about himself, and brews his own beer. But as the series goes on, ASAC Schrader becomes a more nuanced, complex character. He's dealing with his wife's kleptomania and feelings of inadequacy, especially following an injury after The Cousins try to murder him. And he's smarter than he's given credit for. Hank is the one who first discovers that Walter White is really Heisenberg.
Fans mourn the loss of Hank at the end of season 5's epic episode, "Ozymandias." He's ultimately executed by the white supremacist Jack Welker.
Dean Norris intentionally avoided 'Breaking Bad' spoilers
RELATED: 'Better Call Saul': Dean Norris Discusses Playing Agent Schrader Before 'Breaking Bad' Ruined Him, Says He's 'Original Fun Hank'
Related post url: 
The actors on Breaking Bad got to learn the fate of their favorite characters well ahead of everyone else.
During a conversation with Bobby Jones, Norris revealed that certain parts of his scripts were redacted during the last season. "Toward the end, they would black out certain stuff and you'd have to read it in a special room because they didn't want it to fall into the wrong hands," he told Jones.
But even beyond the redacted passages, the Breaking Bad star intentionally tried to keep himself in the dark on what was going to happen.
"I actually would try to not read parts of [my scripts] because I wanted to enjoy the show as a fan on Sunday nights when it aired," he continued. "So I'd read my stuff, and then I tried to, as much as I could, avoid other stuff. So I was as shocked and surprised watching the show as anybody else."
Hank Schrader is back for 'Better Call Saul'
Even though Hank died at the end of Breaking Bad, he did get to make a cameo on Better Call Saul, the spinoff prequel that recalls the story of how Saul Goodman became a criminal lawyer. Fans were excited to see Hank and his partner, Steve Gomez, back in action on the series. There's a good chance the duo will feature in Beter Call Saul's final season 6 as well.
But even if he is part of the Better Call Saul finale, Norris is likely avoiding spoilers all over again. He's just a Breaking Bad fan who wants to be entertained like the rest of us.