'Breaking Bad': Series Creator Vince Gilligan Regrets 1 Unrealistic Detail About Jesse Pinkman
'Breaking Bad' creator Vince Gilligan only has a couple of regrets about the series. One of them has to do with its depiction of Jesse Pinkman.
Breaking Bad is a series that's received few complaints from its fan base, even after its series finale aired in 2013. That in itself is a rarity when it comes to 21st-century television. The show's gritty and realistic portrayal of its characters — and the business of making meth — likely factored into its reception. And for the most part, the man behind the popular AMC show is satisfied with the final product as well. However, there is one thing Vince Gilligan regrets about Breaking Bad's depiction of Jesse Pinkman (Aaron Paul).
'Breaking Bad' fans love Jesse Pinkman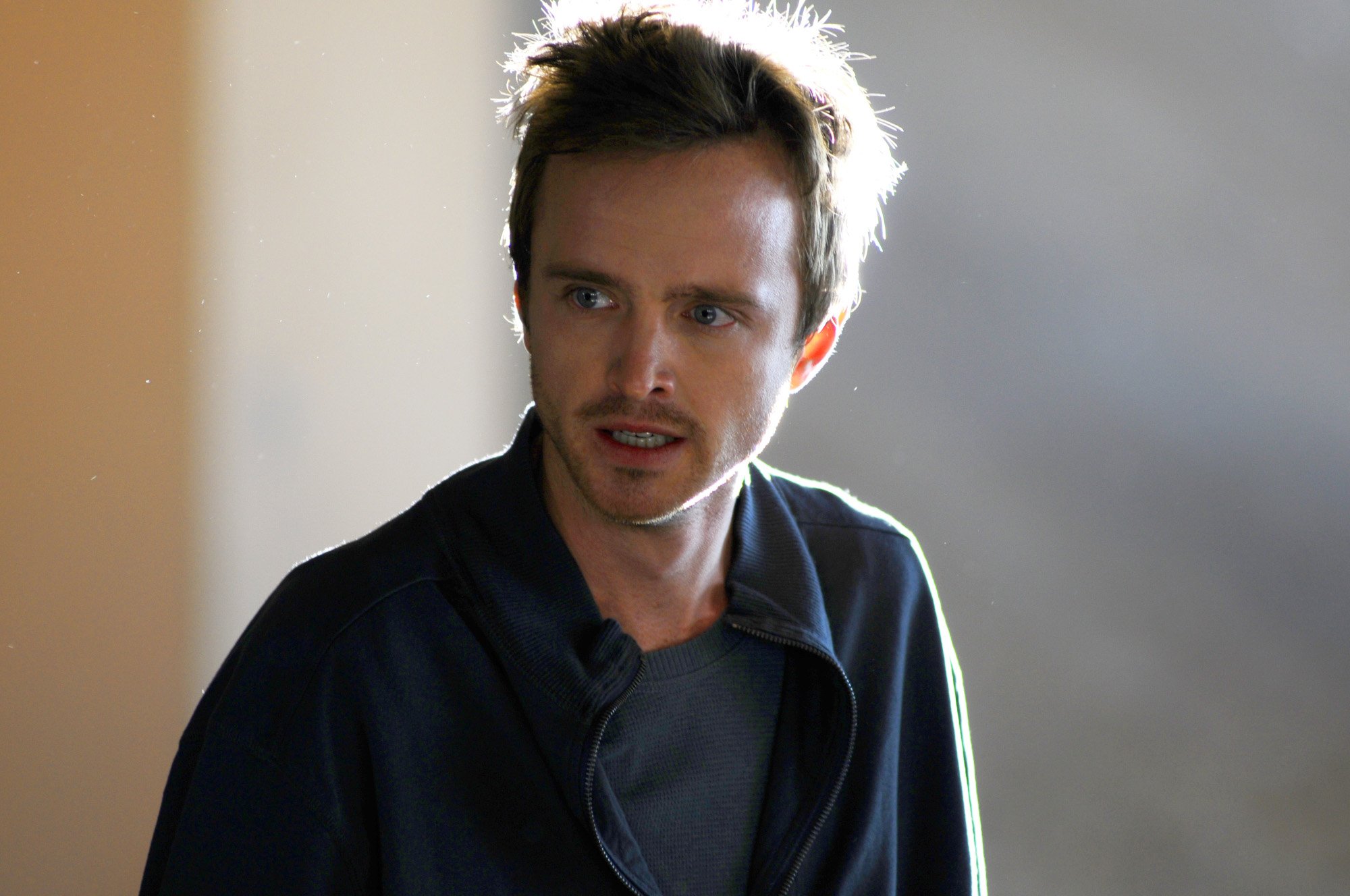 Jesse Pinkman plays a pivotal role in Breaking Bad, but that wasn't always the plan. In fact, Walter White's (Bryan Cranston) partner was supposed to die during the first season of the AMC series. When the creators realized how much fans loved the character, they realized it'd be a major misstep to kill him off.
Gilligan recalled their initial plans during a Paleyfest panel back in 2010, noting that they weren't sure what to do with Jesse's character:
"It became pretty clear early on that that would be a huge, colossal mistake to kill off Jesse. But the idea was … I didn't know how important Jesse was [going to be]."
The fan response, plus a writer's strike that cut Breaking Bad's first season short, changed Jesse's fate — among other things. And it's probably safe to say Gilligan doesn't regret keeping Paul's character around. However, he does wish they'd altered his appearance a bit.
Vince Gilligan has 1 regret about Jesse's character
Plenty of research went into the creation of Breaking Bad. In fact, DEA chemists even showed the lead actors how to cook meth — to ensure the show got its facts straight, but also to prevent the series from becoming a how-to guide for viewers. And while Gilligan certainly took creative license with some details, most of them hold up.
However, when it comes to Jesse Pinkman, there is one aspect of the character Gilligan might go back and change. Speaking with Digital Spy, he admitted Jesse's appearance was a bit too clean for someone regularly smoking meth:
"I'm really sorry, Jesse's teeth were so perfect. Aaron Paul's teeth are so perfect, rather — Jesse Pinkman, the character, would get the living hell beaten out of him every week. And then he smoked a lot of meth, which is rough on your teeth! Little details like that… If I stopped to think about it, I would change them. I would say to myself, 'I wish we'd gotten that right.'"
Although Gilligan makes a good point about Jesse's look, most Breaking Bad fans weren't distracted by it. And having that realization in hindsight is much better than regretting a major death or plot point.
"Nothing like that keeps me awake at night, thank goodness," he added.
Vince Gilligan caught another inconsistency in 'Breaking Bad'
In addition to Jesse's unrealistic appearance, there is another minor inconsistency that bugs the Breaking Bad writers. The series contains a joke about Saul Goodman (Bob Odenkirk) having multiple wives. Now that Gilligan is telling Saul's backstory in detail in Better Call Saul, he's come to realize they don't have an explanation for the line.
During an interview with ScreenRant, Gilligan admitted the one-liner has stumped them while writing Jimmy's backstory:
"Off the top of my head, there was some casual reference Saul Goodman made way back in Breaking Bad about being married twice or three times or something like that. That one has bedeviled us for sure. It was just a goofy throwaway line in an episode of Breaking Bad where Saul Goodman talked about his second wife or some such and that has bedeviled us."
Of course, fans know that Jimmy marries Kim (Rhea Seehorn). But if he does have any other wives, the Breaking Bad prequel doesn't seem likely to delve into those relationships.
Even with that plot hole — and the discrepancies in Jesse's appearance — Breaking Bad remains a staple of 21st-century pop culture. Those minor issues aren't likely to make or break the show. If other recent series have taught us anything, fans should be grateful that's all that doesn't hold up in hindsight.