'Breaking Bad': Walter's Heartbreaking Moment With Holly Was an Accident
Breaking Bad delivered many tense and emotional moments during its five-season run, particularly as Walter White (Bryan Cranston) descended further and further into villainy. One of the most memorable scenes occurs after Walter kidnaps baby Holly (Moira Bryg MacDonald), leaving a distraught Skyler (Anna Gunn) chasing after them. Later, he makes the decision to bring the baby home, following a heart-wrenching moment where Holly cries for her mother — one that, evidently, wasn't planned for.
Holly's 'Mama' moment in 'Breaking Bad' wasn't in the script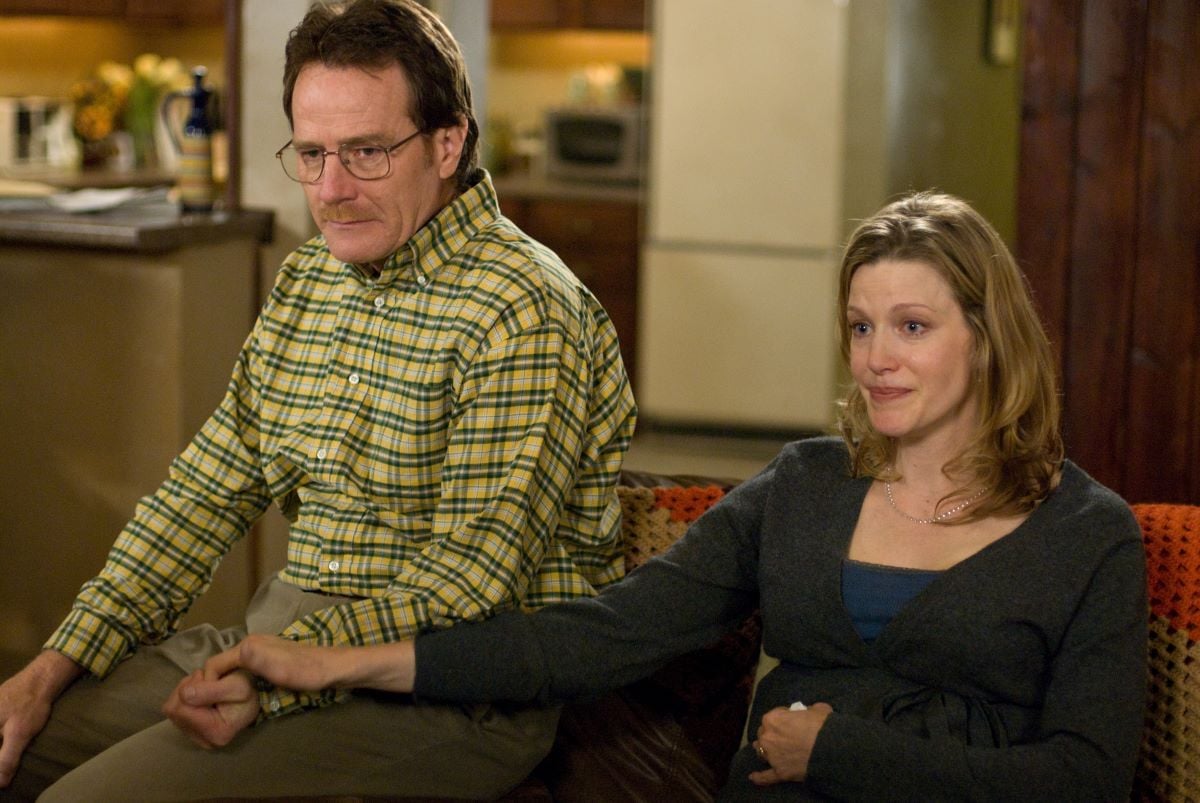 RELATED: This 'Breaking Bad' Theory Explains What Happened to Walt's Family
The moment Holly calls out for her mother is so perfectly timed, it's barely worth a second glance when watching the series. It feels natural a baby would call out for her mom after spending so much time away from her. However, Holly's outburst was actually a lucky accident.
During a group interview with The Ringer, Bryan Cranston, Vince Gilligan, and several of the show's directors recalled how the baby's bit of improv came to be in the show. Holly's line wasn't in the script at all; in fact, the baby was calling out for her real-life mother!
"We were setting up for a master shot of the bathroom with me and the baby," Cranston explained. "And it was the first time that we said, 'OK, let's do this,' and we gently took the baby."
"That baby's mom was just off camera," director Rian Johnson added.
This, according to Cranston, is what made the baby say, "Mama, Mama." Since it meshed so well with what was happening on screen, the group decided to leave it in. Johnson remembered praying that Cranston wouldn't "break character."
"It was like somehow she understood what was going on in that scene," director Adam Bernstein told The Ringer.
Bryan Cranston: Walter White knew he couldn't keep Holly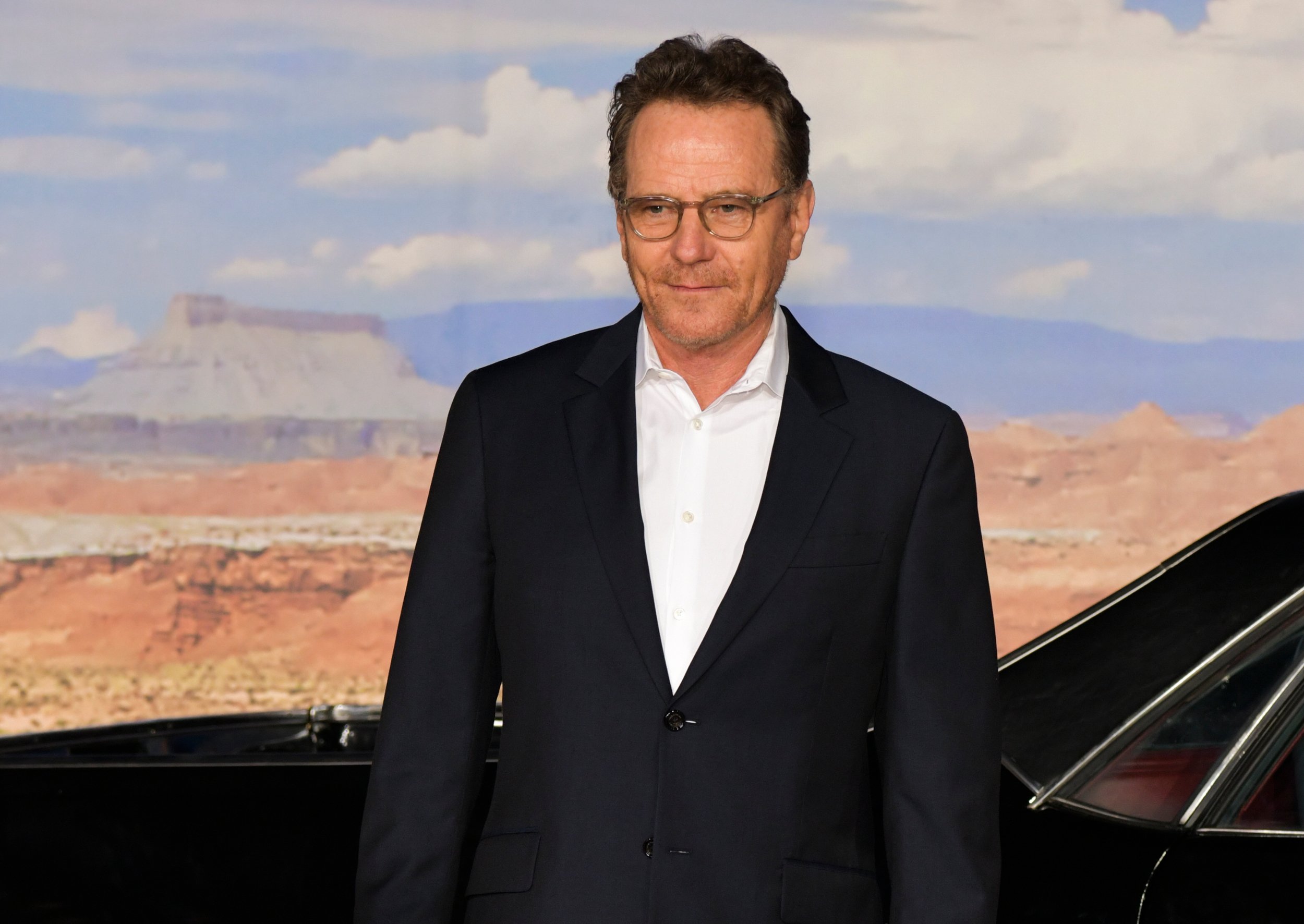 RELATED: 'Breaking Bad': Walter White's Family Is Better Off Once He's Dead — Here's Why
Even if Holly hadn't had a well-timed outburst, Cranston believes his character knew he couldn't keep her away from her family. For one, babies don't make ideal partners for drug lords on the run (they tend to draw a lot of unwanted attention).
The actor also suspects that Walter knew taking the baby was a poor decision for everyone involved. Once his altercation with Skyler and Walt Jr. (RJ Mitte) had fizzled out, he understood that he needed to return Holly to her mother. It seems even after becoming Heisenberg, Walter still had some moral compass when it came to his family.
"Why he gives the baby back, is that he calms down and he realizes this was a wrong move," Cranston explained. "'I can't do this' This is not in the best interest of anybody."
This isn't the first bout of luck on the set of 'Breaking Bad'
RELATED: 'Breaking Bad': What Kind of Pizza Was Used for That Iconic Walter White Scene?
"Mama, mama" is one of the most impressive bits of improv to come out of the show, but Holly's moment in "Ozymandias" isn't the only lucky thing to happen on the set of 'Breaking Bad.'
Although it was scripted, Cranston's pizza toss in "Caballo sin Nombre" involved just as much good fortune, with the actor somehow landing a whole pie on the roof of his Walter's home with only one try. The crew had planned for more takes to stick the landing, but yet again, 'Breaking Bad' had a streak of luck.
That seems to be a running theme for the series, right down to how much it blew up. It's no coincidence people are still talking about 'Breaking Bad' today; the magic that happened behind the scenes shone through in the final product.