'Breaking Bad' Was Almost Canceled After Season 3 – Here's Why
It's nearly impossible to imagine a world without all 5 seasons of Breaking Bad.
The AMC drama is considered one of the best ever made thanks to the superior storylines, acting, and writing. The story of Walter White going from a mild-mannered high school chemistry teacher into a murderous drug kingpin kept fans entertained for 5 seasons. And it earned 16 Emmy Awards and a whopping 58 nominations.
However, that amazing success almost never happened. Breaking Bad was on the verge of getting canceled after the third season until fate stepped in and saved the show.
Vince Gilligan had a hard time getting 'Breaking Bad' picked up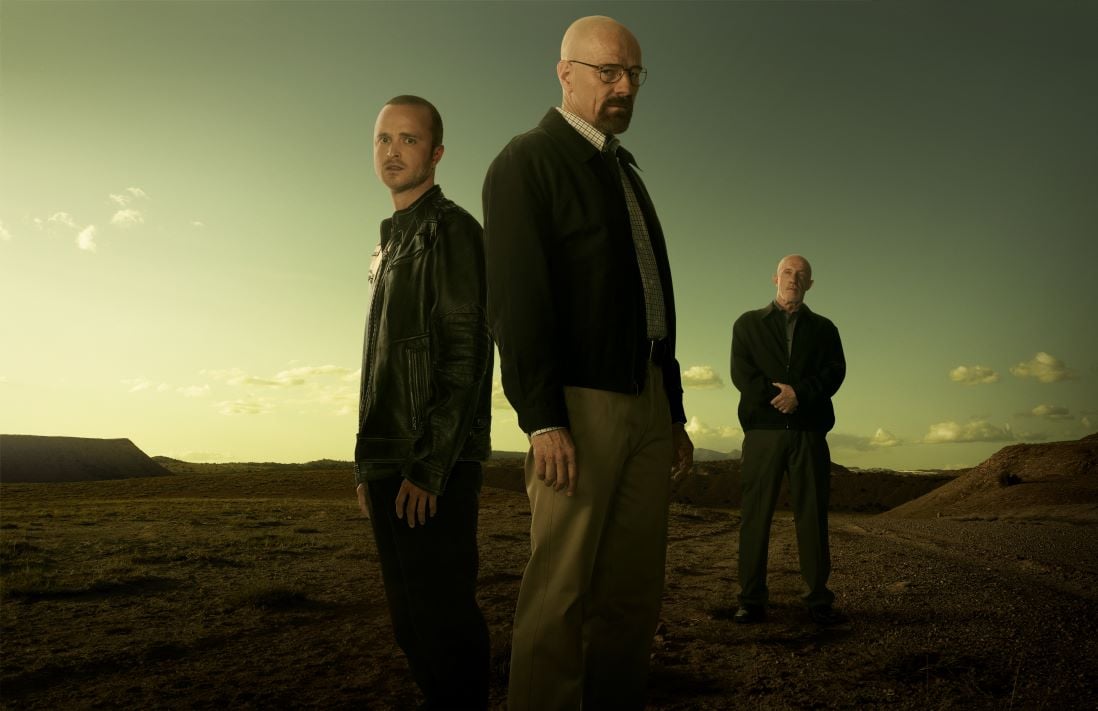 These days, shows about drug dealers are quite common. But back when Breaking Bad showrunner Vince Gilligan was trying to get the show made, that wasn't the case. He got turned down by several networks including an abysmal meeting with HBO execs.
During a Foundations interview, the award-winning director called the HBO pitch, "the worst meeting" he ever had.
"The woman we're pitching to could not have been less interested — not even in my story, but about whether I actually lived or died," Gilligan explained. "My agents could never even get her on the phone afterward to even say no."
In retrospect, that exec probably regrets passing on the project. Gilligan eventually found a home with AMC after getting rejections from FX, Showtime, and several others.
AMC decided to renew 'Breaking Bad' after FX showed interest
RELATED: Vince Gilligan Said His Idea for 'Breaking Bad' Started As a 'Meaningless Joke' During a 'Mid-life Crisis'
According to Screen Rant, Gilligan was notified of Breaking Bad's potential ending in 2010 after the third season. But the showrunner wasn't done telling Walter White's story and started shopping the show to other networks so he could keep it going.
In a strange twist of fate, FX was the network who wanted to take on Breaking Bad even though they had passed on the project back when it was just a pitch. And once AMC execs found out FX was going to pick up Breaking Bad, they decided to renew for Season 4 after all.
Netflix changed everything for 'Breaking Bad'
The real shift for Breaking Bad happened around the same time when Netflix launched the first three seasons on their streaming platform. With a whole new audience of eager viewers, Breaking Bad became more popular than ever.
Season 4 was successful and season 5 was phenomenal. By the final installment of Breaking Bad, the viewership numbers were way up. The season 4 finale boasted 2 million viewers and the season 5 finale pulled in a whopping 10 million viewers, Vox reported. It thanks in part to Netflix creating new fans and AMC continuing to take a chance on the show.
Meanwhile, AMC insists that Netflix was only part of the story. They also claim the storytelling in seasons 4 and 5 plus their frequent marathons helped inflate audience numbers. Either way, fans are happy the show lasted 5 seasons and wasn't canceled prematurely for no good reason.
The sequel El Camino: A Breaking Bad Movie was released on Netflix in 2019. A prequel series Better Call Saul is about to film its final season 6 in 2021.