'Breaking Bad' Was Canceled After 5 Seasons Because Vince Gilligan Believed 'The X-Files' Dragged On Too Long
Fans were devastated when 'Breaking Bad' came to an end while it was still massively popular. Here's why Vince Gilligan decided to do it.
There are plenty of fans who wish Breaking Bad had never ended, but on the flip side, would have probably hated if it were still on the air. The best shows in history know when to quit, and it's always sometimes before the "jumping the shark" episode that Happy Days made famous.
Creator Vince Gilligan knew that the story of Walter White breaking bad should end on a high note. The series concluded after 62 episodes at a time when it was more popular than ever. Later, the showrunner admitted that he intentionally decided to quit while he was ahead because of another show he loved: The X-Files.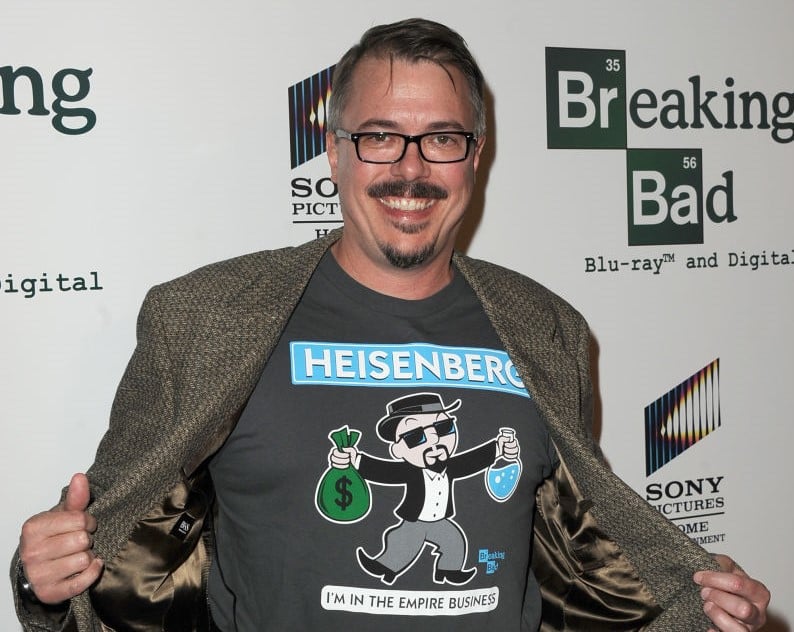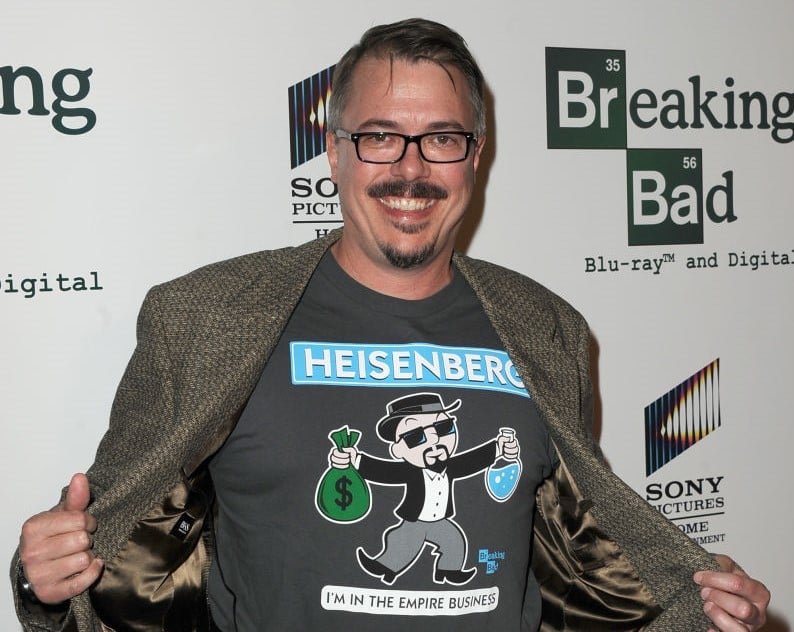 The idea for 'Breaking Bad' came during a midlife crisis
Gilligan was adrift in his career and scheming with a friend on ways to make money.
The 53-year-old director explained to Vanity Fair, "[A friend and I] were just joking around on the phone about what we should do next: Should we be greeters at Wal-Mart? Should we put a meth lab in the back of an R.V. and cook meth and drive around the southwest? And that image…I don't know, it just stuck with me."
Luckily for everyone, he went with the idea and created a show that turned "Mr. Chips into Scarface." But he also knew to end the series before it became tired.
Vince Gilligan intentionally left audiences 'wanting more'
Before creating Heisenberg, Gilligan worked on a variety of other projects, including toiling as a writer on The X-Files. He said working on that show helped him decide when to end Breaking Bad.
"I pushed harder than anyone for it to end when it did," the showrunner told Digital Spy.
"You know, as someone making money on the show, in very crass, basic terms, I would have loved for it to go on forever. But I had worked on The X-Files for years before that. I was such a fan of the show when I got involved, and I had such a good time being a writer on it. For seven years, I was on it."
But he figured out that fans weren't happy with it anymore. Gilligan recalled, "Then suddenly, I looked up one day, and realized that everybody else was watching something else entirely. I learned at that point: you don't want to leave the party too late. You want to leave folks wanting more."
He wanted fans to be sad 'Breaking Bad' ended
Instead of wishing for the show to end, Gilligan wanted everyone to miss Walt, Jesse, and the rest of the crew. "I was very anxious about the idea of folks suddenly moving on, and saying, 'Is that show still on the air? I used to watch it. It used to be good,'" he said.
"I'd wanted folks rather to say, 'Don't end it now!' That's what I wanted, and that's what we got, thank goodness. So it was me as much as anybody who said, 'I want to leave the stage at a high point, and not go past the high point.'"
And as diehard fans already know, even after Breaking Bad ended, it wasn't really over. The prequel spinoff series Better Call Saul is running and more popular than ever. The follow-up made for TV movie, El Camino: A Breaking Bad Movie, explored what happened to Jesse Pinkman after the finale.