'Breaking Bad': Why Bryan Cranston Committed to 'Tighty-Whities' in Pilot Episode
Breaking Bad star Bryan Cranston committed to the role of Walter White, transforming it into one of the most impactful dramatic characters in recent television history. And he did it in his briefs. Fans will remember Cranston as Walter White wearing his tighty-whities during the pilot episode — and Vince Gilligan, show creator, explains that Cranston was committed to the briefs. 
'Breaking Bad': Bryan Cranston committed to wearing tighty-whities
RELATED: 'Breaking Bad': Walter White Landed His Incredible Pizza Toss in One Take
During a THR Q&A with Aaron Paul, show creator Vince Gilligan dished on Bryan Cranston's commitment to his role as Walter White and acting in general — including his decision to go with the tighty-whities during the pilot. As a result, Walter White in his underwear has become iconic.
"In the early days of Breaking Bad season one, what is something you learned from Bryan Cranston that has stuck with you?" one fan wrote to Paul.
"Whenever it's up, like a waist-high shot, never wears pants," Paul said of Cranston.
"Your blood you need for acting, you don't wanna constrict it in the lower quadrant of your body, you need it in your brain!" joked Gilligan.
"And he insisted on the tighty-whities in the pilot," added Paul.
"The day before we shot that scene in the pilot, I said, 'Bryan, would you be more comfortable in sweatpants?' He said, 'Yeah I'd definitely be more comfortable wearing those.' I said, 'Okay, do you wanna do that?' And he said, 'No, why?'" remembered Gilligan.
"I said, 'Well I just thought you'd be more comfortable.' He said, 'Comfort has nothing to do with it. What's best for the scene?' I said, 'Well, tighty-whities.' And he said, 'Well that's what I'm gonna do."
Vince Gilligan explains why the underwear was essential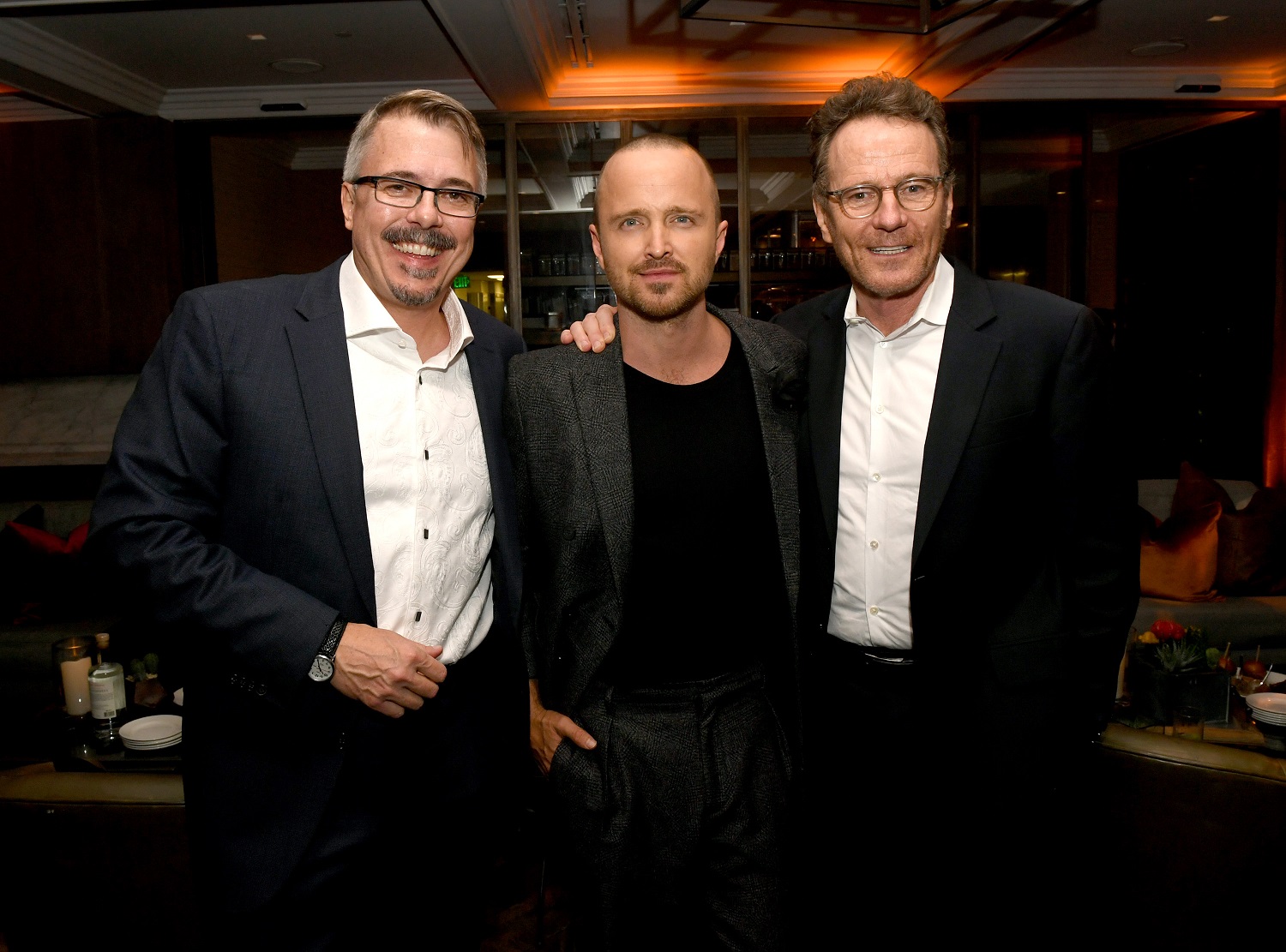 During a clip from "Inside Breaking Bad," Vince Gilligan explained why he felt as if the tighty-whities were essential to the making of Walter White.
"He said to me, 'What kind of underpants would Walt wear?' And I wanted to say, 'Y'know, tighty-whities.' And before I could, he said, 'Well it should be like tighty-whities, right?' 'Cause they're stupider looking. You look more vulnerable wearing them," Gilligan revealed.
You gotta hope that it's gonna be one of those iconic images that kind of sums up the show. This everyman character in his suede wallabee shoes and his underpants with a .45 in his hand, ready to take on whatever comes over the rise, over the hill."
Gilligan was right — Walter White in his underwear has become a touchstone for fans of Breaking Bad.
Bryan Cranston explains why Walter White wore tighty-whities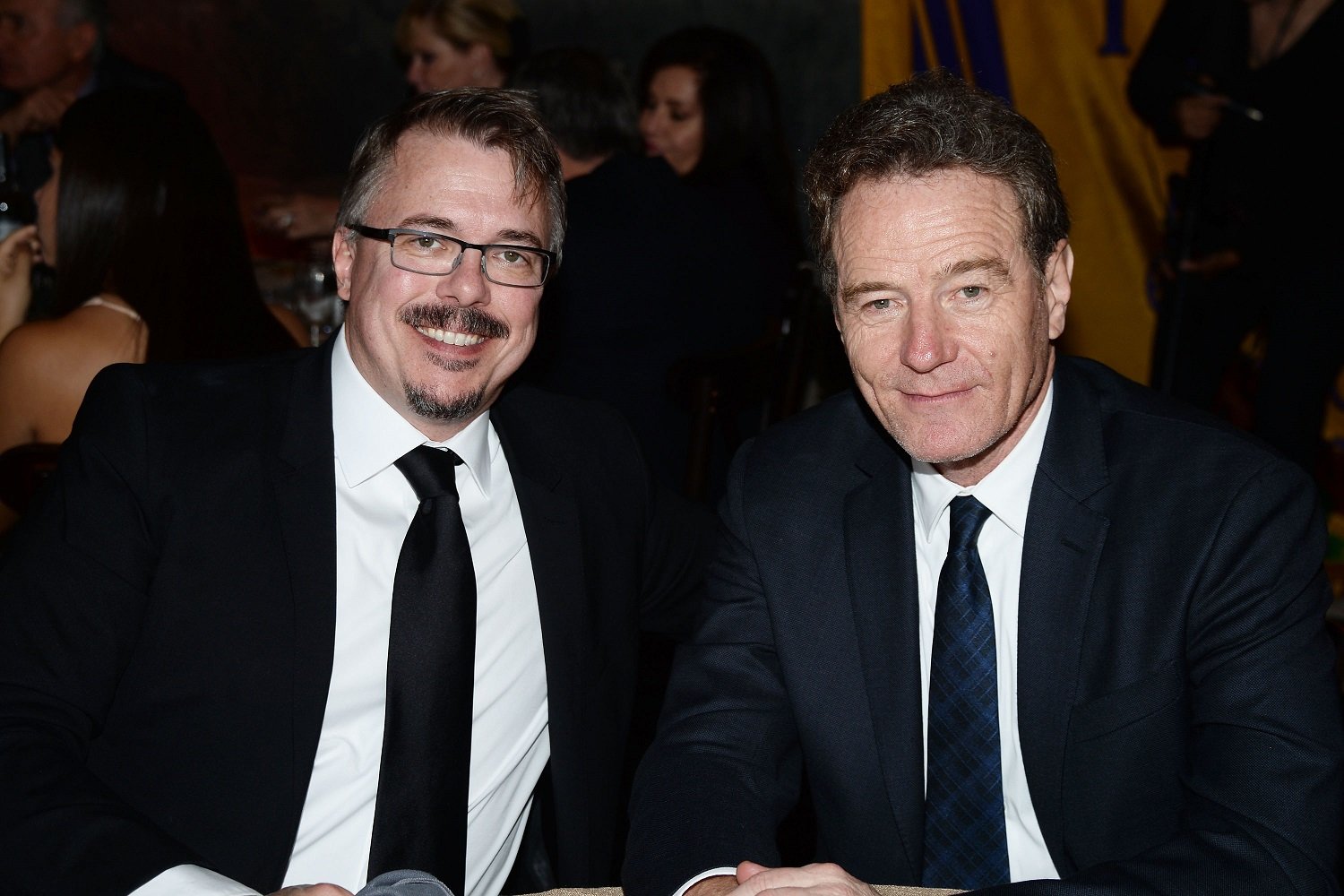 Bryan Cranston has his own explanation for why Walter White wears tighty-whities — the Breaking Bad star says it's about growth.
"So I started going through the wardrobe and while I was doing that, I realized that when he had Walt in tighty-whities, he did it for a reason. It meant something and I wanted to get to the root of that," Cranston said during an IFC interview.
"I chose tighty-whities on Malcolm because. A grown man in tighty whiteys, wearing them is funny. Hal wore them because he always wore them and it never occurred to him to wear anything else. He's still a boy. Walter White wore them because he stopped growing," he added.