Brian Austin Green Is Still in Love with Megan Fox and Wants to Get Back Together
Breaking up is hard to do, especially if it's not what you wanted. Brian Austin Green and Megan Fox's split has been broadcast all over headlines. And while this isn't their first time splitting, it's still hitting Green hard. In fact, he is still hopeful that one day the two can make amends despite rumors that Fox has already moved on.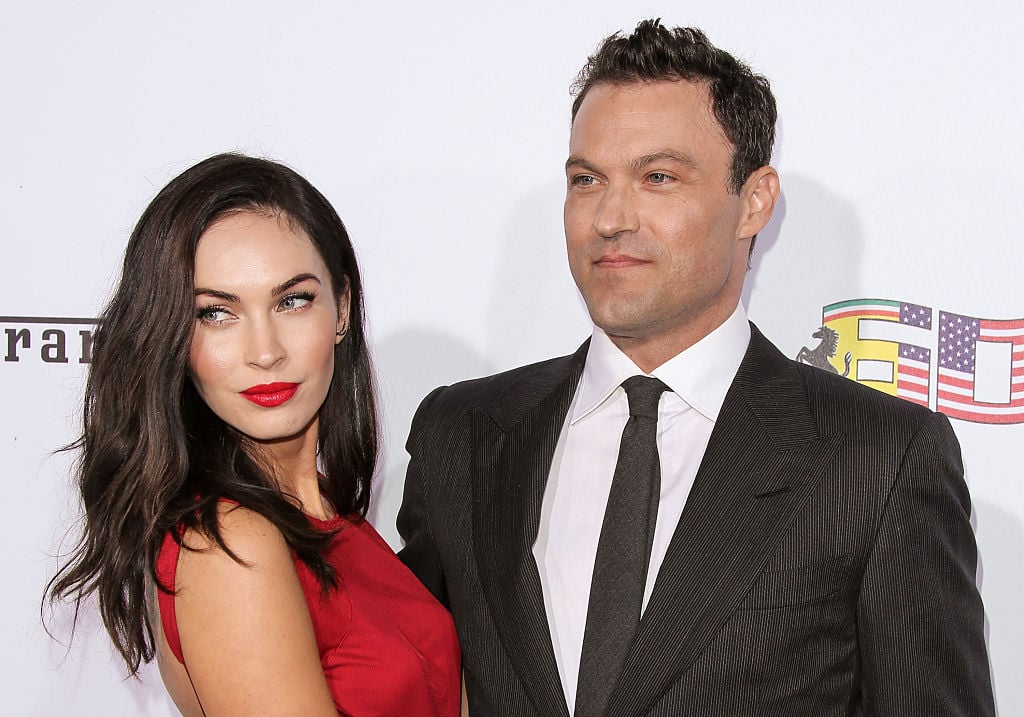 RELATED: Celebrity Breakups: Why These Couples Broke Up
Brian Austin Green announced the split
After pictures surfaced of Fox hanging out with rapper Colson Baker, better known as Machine Gun Kelly, people began wondering if everything was OK between Green and Fox. But on the May 18 episode of Green's podcast, With Brian Austin Green, he revealed that the two were splitting.
"I will always love her," he said. "And I know she will always love me and I know as far as a family what we have built is really cool and really special."
Though they are splitting, the two plan to "still do family vacations and holidays as a family and really make that a focus for the kids."
How Brian Austin Green is feeling about the split
No one enjoys going through a breakup, whether it was the right thing to do or not. Green is having a hard time coming to terms with the split.
"It sucks when life changes and something that you're used to, that you've been doing for 15 years, you try and not get rid of but you change," he said. "There's the unknown aspect…there's that pit in my stomach. I really don't want Megan and I to be at odds…she's been my best friend for 15 years and I don't want to lose that."
RELATED: Brian Austin Green Just Got Candid About Megan Fox's Relationship With Machine Gun Kelly
Those close to Green have also noticed how down he has been.
"Brian is doing his best to be strong and positive but this is very painful for him," a source close to Green told HollywoodLife. "His friends are sad to see him going through this but also very impressed by how much grace he's showing. He's still in love with Megan so you can imagine how tough this is for him."
According to the source, Green is adjusting to his new life but is hopeful that they can eventually get back together.
"As much as he still loves Megan he's accepted that this is what is and he's just really focused on doing what is best for their kids, the source continued. "He would love it if they could eventually get back together, he's being realistic and not counting on that, but he also hasn't given up all hope. She is still the love of his life."
Is Machine Gun Kelly the reason Megan Fox and Brian Austin Green split?
Green also discussed the rumors about Baker on his podcast.
"She met this guy, Colson, on set…I've never met him…Megan and I have talked about him," Green said.
"I trust her judgment, she's always had really good judgment," he continued. "I don't want people to think her or he are villains or that I was a victim in any way."
RELATED: Who Has a Higher Net Worth, Megan Fox or Brian Austin Green?
Green and sources close to the couple both claim that Baker and Fox are just friends for now.
"He [MGK] had zero to do with Megan and Brian's split, that decision was made before he [MGK] came into the picture," the source said. "Right now it's a friendship, but of course because she's now single everyone is reading more into it."