'Bridgerton': A Recap of Anthony Bridgerton's Complicated Love Life and His New Love Interest
Netflix scored a hit with Bridgerton. The series became the most-watch show on the streaming service in its history. Fans are eagerly awaiting season 2. More details are being revealed about what to expect from the next season and how Shonda Rhimes will continue to work her magic on the television adaptation. What is known is that there's a new leading lady in the upcoming season.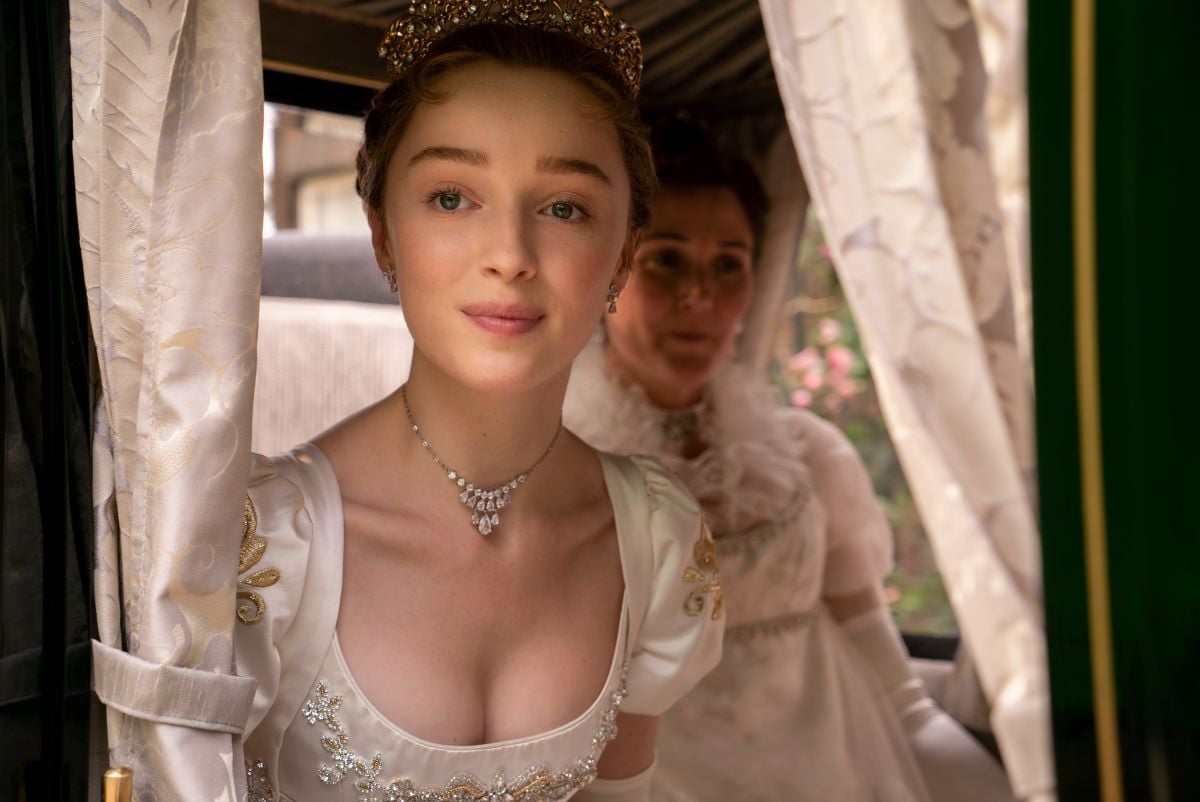 Anthony Bidgerton (Jonathan Bailey) struggled in his love life due to fear of the town not accepting the woman he loves. In season 2, a new love interest for Antony will be introduced. 
Anthony Bridgerton is the eldest Bridgerton sibling with a complicated love life
In the series opener, viewers are introduced to Anthony as he has an intimate encounter with his long-term mistress, Siena Rosso, (Sabrina Bartlett) a local opera singer. Viewers soon learn that Anthony is the eldest Bridgerton sibling, the elder brother of Daphne. 
Daphne is presented in front of the Queen with the hopes of soon being chosen for a suitor and married off. Anthony is intensely protective of his sister, though he prefers that she marries someone of her own choosing. The two eventually conflict over who her suitor is.
Related: 'Bridgerton': How Jonathan Bailey Differs From Character Anthony in 1 Big Way
While Anthony is wrapped up in Daphne's love life, he can't seem to get his together. It's later discovered how serious his relationship with Siena is. At one point, he took care of Siens financially, even paying for her housing. However, Siena is viewed as beneath him by his family and much of the town, leaving Siena to feel that she's simply an escape from the pressures of his royal title.
The pair split briefly and at one point, he spots Siena with another man. However, their affection for one another is hard to ignore and they resume their relationship. Anthony even promises Siena that he will go public with their affair at a ball.
When he arrives at Siena's home to pick her up for the ball, he's shocked that another man answers her door. Siena ends things for good with Anthony after years of being kept secret and chooses to move forward without him.
Anthony Bridgerton will have a new love interest in season 2
At the close of season 1, Anthony commits to finding a wife once and for all. He reveals such to Daphne during a heart-to-heart conversation. As it turns out, he may do just that in season 2 as Yahoo News reports that Anthony is getting a new love interest.
Per the report, Anthony's new mate is Kate Sharma, played by Simone Ashley. Bridgerton is not the first Netflix project Ashley has worked on. She's also starred in Sex Education.
Kate is described as "a smart, headstrong young woman who suffers no fools—Anthony Bridgerton very much included" who is new to London.
Kate's character is slightly different from the novel. Per Deadline, the series producers wanted to continue pushing the envelope with diversity and make her a character of different ethnicity.
Kate and her family were conceived by the producing as being of Indian descent. The choice comes as a continuation of the reimagined, multi-racial world of the early 1800s. Season 1 featured several major Black characters, including the Duke of Hastings (Regé-Jean Page), Lady Danbury (Adjoa Andoh), and Queen Charlotte (Golda Rosheuvel).