'Bridgerton' Author Julia Quinn Teases What's Next for the Series in Season 2
Julia Quinn and her Bridgerton series quickly became the most-watched series on Netflix in 2021. However, fans are heartbroken that Regé-Jean Page isn't returning as the Duke of Hastings in Bridgerton season 2. Luckily, the author teased a little bit of what's about to come when the series returns to Netflix, and it sounds equally as steamy as the first installment.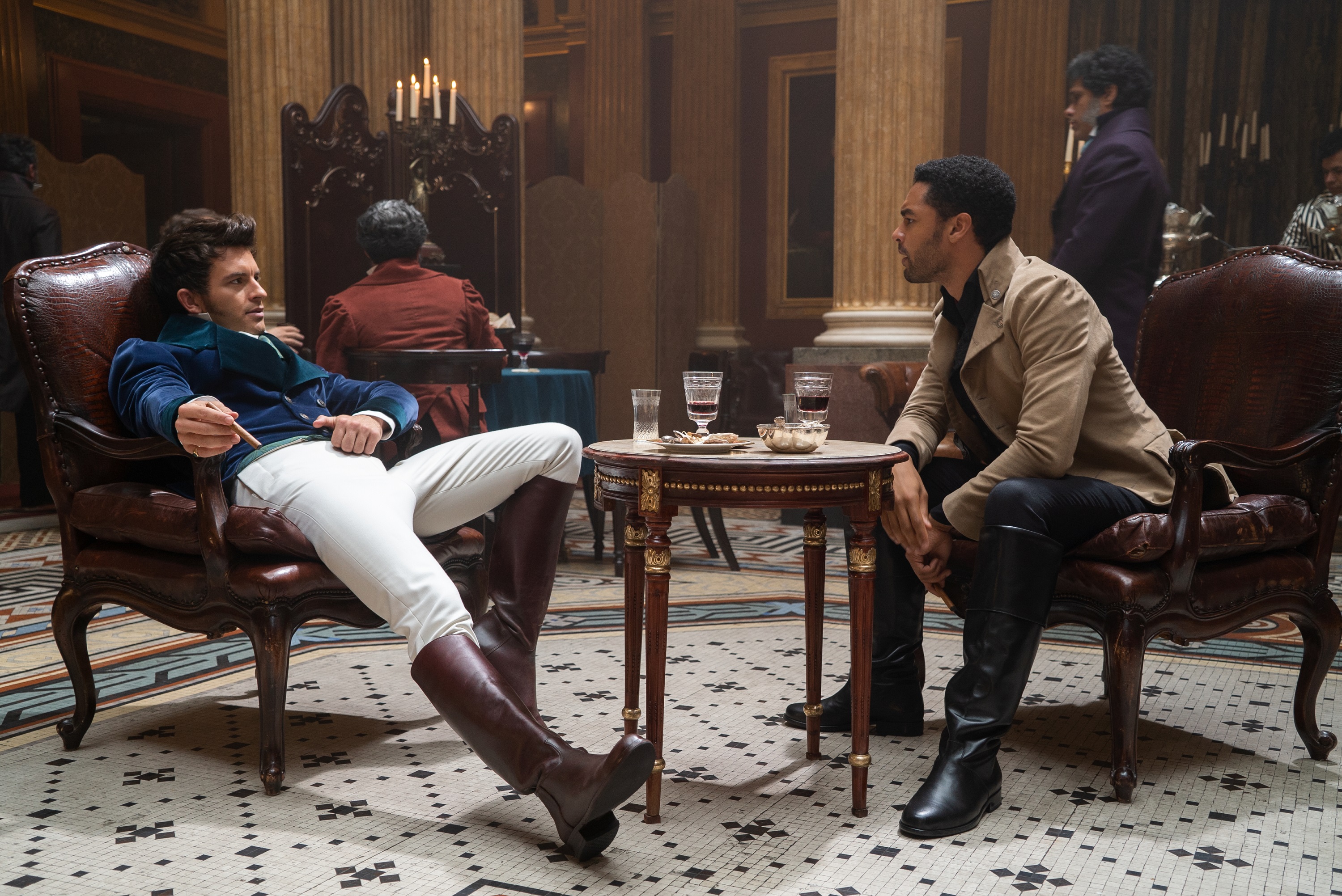 When will 'Bridgerton' Season 2 be out on Netflix?
Julia Quinn's Bridgerton series took the world by storm, so fans are not-so-patiently waiting for season 2. When Netflix saw the new series's success, they renewed it for the next season on Jan. 21, 2021. The plan was to begin filming in the spring.
According to The Hollywood Reporter, Grey's Anatomy's Shonda Rhimes had her first table read in London on March 29. Bridgerton Season 2 is underway; however, Netflix did not announce a release date. Viewers are hopeful that the series could return on the anniversary of the Bridgerton season 1 debut, Dec. 25, 2021. 
'Bridgerton' author Julia Quinn teased what's next for the series 
Season 1 of Bridgerton followed Julia Quinn's novel, The Duke and I, with the romance between Daphne (Phoebe Dynevor) and Simon (Regé-Jean Page). The second book in the Bridgerton series by Quinn, The Viscount Who Loved Me, begins season 2. It will shift gears from Daphne to her older brother, Lord Anthony (Jonathan Bailey), and his mission to find a wife.
Quinn was hopeful that Page would return to play the Duke of Hastings in season 2. However, she will have to settle for Daphne meddling in her brother's life.
"The series doesn't follow the book word for word – and I don't think it should," Quinn told Kidspot. "The story of each book plays out in a season, but it's not the only story. So I hope so, for no other reason than Daphne has the right to interfere with Anthony's life. To deny her that chance would be criminal. I think it would be lovely to see."
Quinn did not yet read the season 2 scripts; however, she knows that viewers will see Anthony "taken down so many pegs."
Julia Quinn was shocked by the 'Bridgerton' series success
During the same interview, Quinn explained that she did not expect the Bridgerton series to succeed as much as it did. However, she sees how it happened.
"It's amazing," Quinn told the outlet. "The entire world is just a dumpster fire at the moment, and then there's this crazy dichotomy that there is this area of my life that is really good. And that area is amazing; just every single day, something good happens. I just tell people it's like, you know when you are smiling so hard that you have to start to laugh because you just can't help it. I feel like I have those moments every single day."
The author also fully trusts Shonda Rhimes to bring her characters to life in the best way possible.
"Shondaland, I mean, they are simply the best people in TV – I'm certainly not going to tell Shonda Rhimes how to make television," Quinn added. "And it's not even just about the finished product; as a company, they align with all my values. I really wasn't worried at all. I also think there's the fact I am very passionate about my characters, but when I shut the book, I shut the book. I don't live and breathe the characters all the time. I'm able to give myself a certain degree of separation that other authors have some degree of difficulty in doing."