Is 'Bridgerton' Canceled? Filming Stopped 'Indefinitely' on Netflix Production
Bridgerton has proved to be a smash hit for Netflix. The period drama thrust Rege-Jean Page into the spotlight and turned the rest of the cast into superstars. Now, however, rumors about the show's cancelation have surfaced. This is in the wake of the second season of the production being suspended. Let's take a look at what we know about this situation.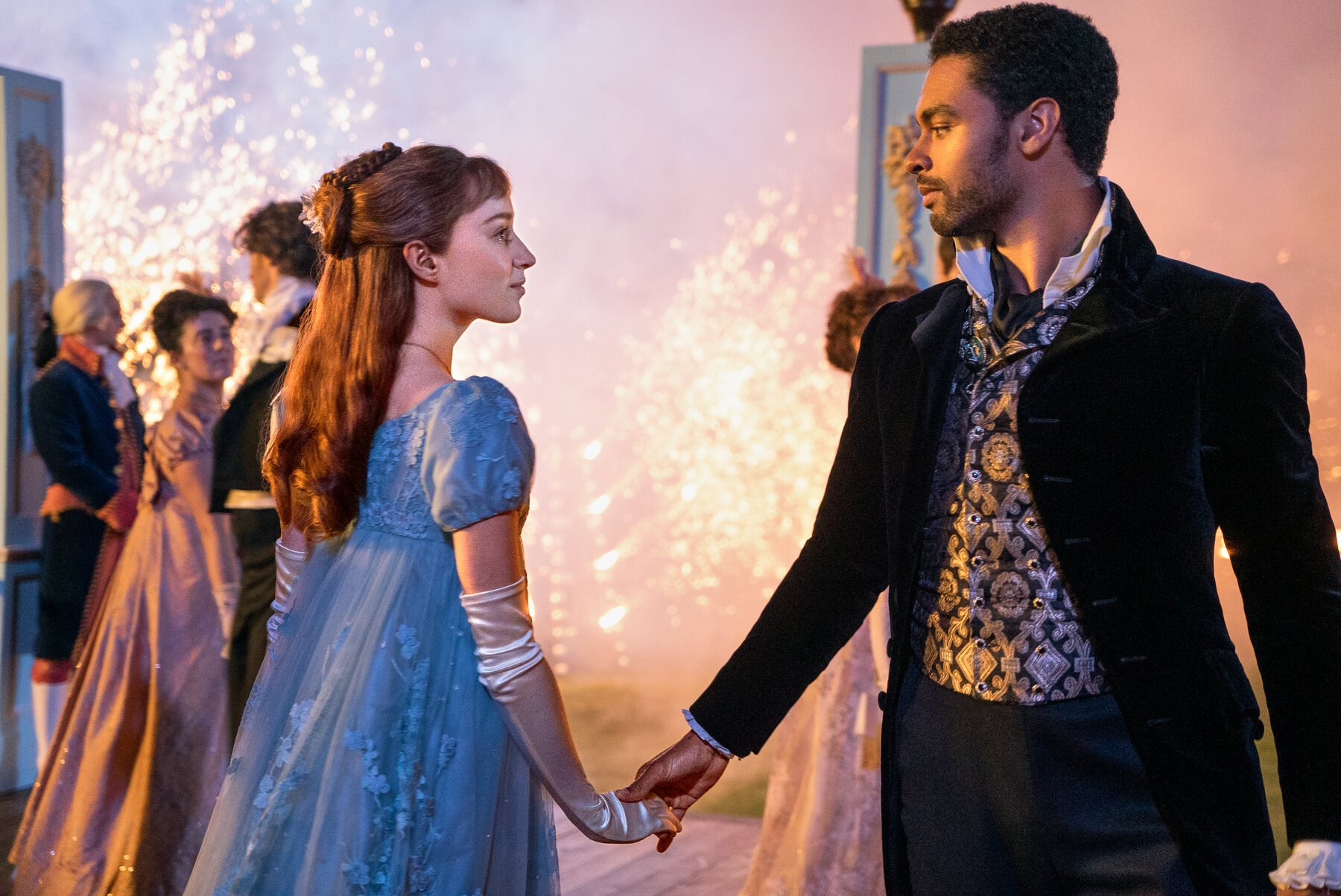 'Bridgerton' production suspended 'indefinitely' due to positive COVID test
Deadline confirms that Bridgerton has shut down production of the show's second season. This is because someone involved in the production had tested positive for COVID-19. This latest shutdown marked the second time in a week that the show halted production of the second season.
Because of this, the show's production has been shut down indefinitely. This has led to rumors swirling around about its cancelation.
"Netflix has paused production for an indefinite period of time as the streamer and producers at Shondaland establish a timetable for a safe return amid the Delta variant of coronavirus surging across the UK," reported the outlet. "Netflix declined to comment on whether it was a cast or crew member who has contracted the virus, though the indefinite length of the hiatus will lead to speculation that it could be an actor. Either way, the individual is now isolating."
Rumors about the show's cancelation have swirled for some time
Initially, Bridgerton was rumored to have eight seasons. According to Radio Times, this is because each season was set to correspond with each of the Julia Quinn novels upon which the show is based. And this seemed to be coming true when the show was renewed up until its fourth season.
However, in the wake of the new indefinite shutdown, questions about the show's future have come into play.
The departure of the popular Rege-Jean Page, as well, has made fans question whether the show has a long shelf life.
When will the show return?
Bridgerton got a second season green light on January 21st. The second season's first table read was on March 29. With those dates, fans were hoping they'd get a Netflix debut on December 25, 2021.
However, with production suspended indefinitely due to the coronavirus, it's now unclear when the show will resume filming. Without knowing when filming will resume, it's unclear when the show's second season will premiere.
"[It's] a logistical nightmare in terms of trying to keep staff safe, prevent an outbreak, or contain one when it's been identified. It's also a headache for producers because removing cast or crew and putting them into isolation means they have to be replaced at short notice, and that's not always possible," a source close to the production revealed to Deadline.
RELATED: 'Bridgerton': There's a Chance Kim Kardashian Will Appear In Season 2