'Bridgerton' Creator on Anthony Bridgerton and Kate Sharma Romance in Season 2: 'You Cannot Take Your Eyes Off of Them'
Bridgerton is a show that centers the love lives of eight wealthy siblings in Regency-era London. The first season followed Daphne Bridgerton's efforts to find a husband during London's social season, culminating in her marriage to Simon Bassett. But the next is all about her brother, Anthony. Searching for a viscountess, Anthony will meet a woman named Kate Sharma, with whom he'll share a "magnetic" attraction.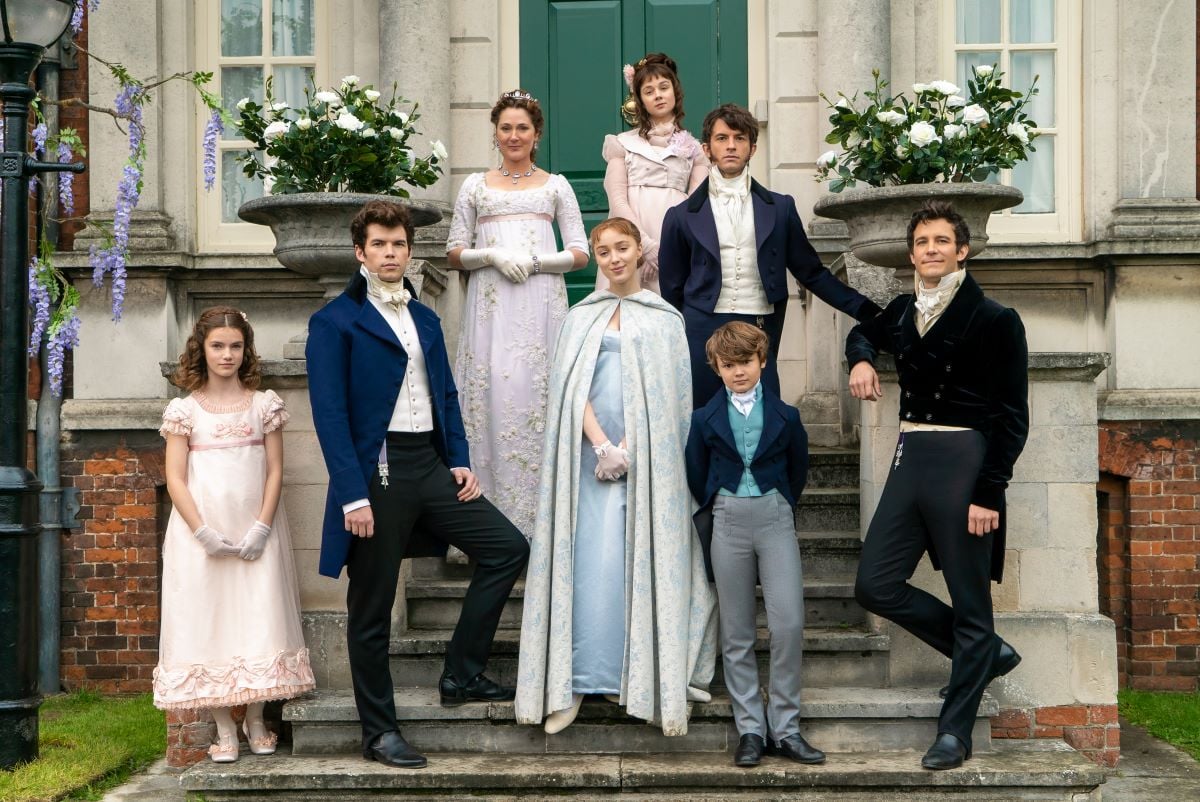 'Bridgerton' Season 2 is in development
Bridgerton was renewed for a second season in January, with production kicking off three months later, per Tech Radar. During the summer, there were a couple of stops due to positive coronavirus (COVID-19) tests on the set, but it appears filming is back underway.
Offering an update on the status of Bridgerton Season 2, show creator Chris Van Dusen told Gold Derby that he and the cast and crew are hard at work on the next episodes.
"It's been challenging … but first and foremost is everyone's safety," he explained. "We're back in production now and closely monitoring everything and following all of the social protocols to a T, really, and you have to because safety, once again, is the most important thing."
Chris Van Dusen on the plot of 'Bridgerton' Season 2
Van Dusen also teased details about the second season of Bridgerton, describing Anthony and Kate's love story as magical.
"Everything is just looking so incredible, and I think we're going to be back with an even greater escape to 19th-century Regency London," he teased. "We have this new family in season 2 — the Sharma family. We have Kate Sharma, played by Simone Ashley, who's just a force to be reckoned with. And we've paired her up with Anthony Bridgerton, Jonathan Bailey, who's going to continue to be amazing on the show."
"And I've called the two of them together magnetic, and it's completely true," Van Dusen added. "You know, you cannot take your eyes off of them when they're together on the screen, and I cannot wait for audiences to experience that magic together."
Deadline says Kate is a "smart, headstrong young woman who suffers no fools — Anthony Bridgerton very much included," so it'll be interesting to see how their relationship unfolds.
Fans can also count on Bridgerton Season 2 to explore the relationships of several other characters. "There's so many cliffhangers," Bailey previously told Entertainment Tonight of the show. "Eloise will be having her first season, I'm sure. There's head over heart with Benedict and his love of art. And there's a lot to, I think, really explore with Violet and Colin and Penelope. There's so much!"
There's no set release date for Bridgerton Season 2 just yet, but considering the stage that it's in, a 2021 release date doesn't seem likely. 2022 is more plausible — but we'll see. In the meantime, you can stream the first season of Bridgerton now on Netflix.