'Bridgerton' Creator on Season 2: 'It's Still Just as Scandalous and as Escapist as the First One'
The second season of Bridgerton is officially in the works. As with any show, there are high expectations for it. But show creator Chris Van Dusen thinks it'll deliver.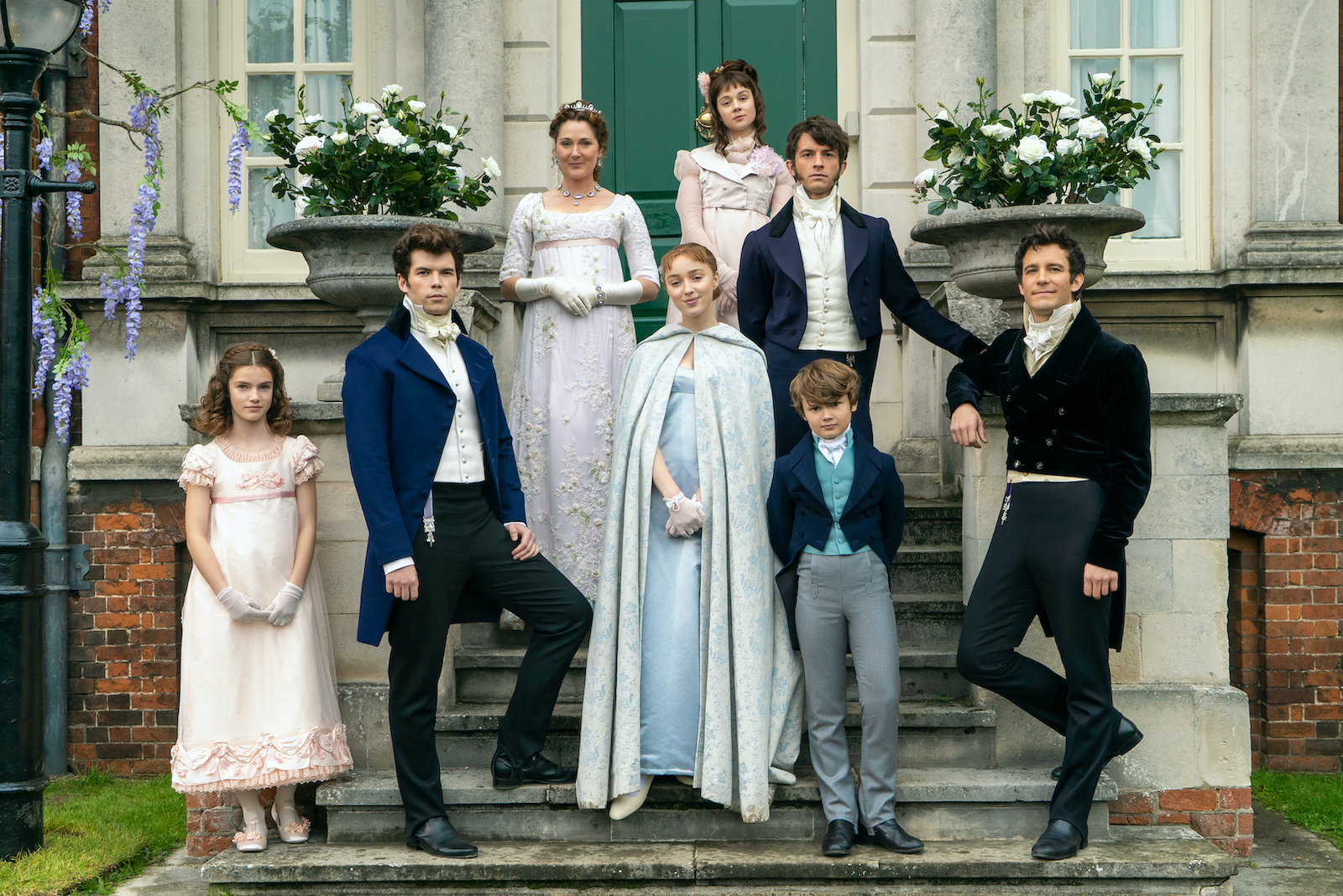 'Bridgerton' Season 2 is all about Anthony Bridgerton
The first season focused on Phoebe Dynevor's Daphne Bridgerton on her search for love during the social season. She found her happily ever after with Simon Basset, played by Regé-Jean Page. But there's more to come.
Anthony Bridgerton (Jonathan Bailey) will now be front and center after expressing his wish to marry at the end of the first season.
"We left Anthony at a bit of a crossroads at the end of season 1," Van Dusen noted in an interview with Entertainment Weekly. "He had just been through this relationship if you even want to call it that with his mistress Siena [Rosso] and he enters this season knowing he has to find a wife."
Anthony, still heartbroken over the outcome of his relationship with Siena, wants to have a marriage without love. But then he meets Kate Sharma, played by Simone Ashley. "Newly arrived in London, Kate is a smart, headstrong young woman who suffers no fools — Anthony Bridgerton very much included," her character description reads, per Deadline. But over time, it seems like the two will fall in love.
"Obviously, I can't tell you many details about that season right now, but I will just say that we're taking him to some fantastic and complicated places in the second season," Van Dusen continued. "I think we fully broke him at the end of season 1, and now, we get to put him back together in a way that I think makes him all the better."
Season 2 has the same 'magic' as its predecessor
Although the show is changing its focus, Van Dusen noted that it has the same tone and vibe that made fans fall in love with it in the first place.
"I think the goal was really to bring the same 'Bridgerton' magic that people became obsessed with in the first season to season 2 and I think, I'm confident that we're doing that," he stated. "It's still just as scandalous and just as escapist as the first season."
According to Van Dusen, there are especially some "exciting" things to come from Lady Whistledown, who was revealed to be Penelope Featherington in the Bridgerton Season 1 finale. "That's one thing I'm really excited for fans to hear, is Dame Julie Andrews as the voice of Lady Whistledown … and now especially knowing that it's going to be Julie Andrews, it's definitely changed things and is definitely still so much fun."
'Bridgerton' is now filming
No release date for Bridgerton Season 2 has been announced, but production on the show is in progress. Marie Claire guesses it could arrive at either "the end of 2021 or the beginning of 2022," but we'll see.