'Bridgerton': Edwina Sharma Is More Than Just a Pretty Face
Anthony Bridgerton courts Edwina Sharma in 'Bridgerton' Season 2, but the young woman is more than just a pretty face, and her older sister Kate won't let her marry just anyone.
Bridgerton Season 2 will introduce two new beautiful faces to the ton — Kate and Edwina Sharma. From the trailer, it's easy to see that Edwina has sparked the interest of Anthony Bridgerton in his quest for marriage. However, Edwina's older sister Kate sees straight through Anthony and is determined to protect her sister from his quest for a loveless marriage. While Edwina may seem passive and obedient, she's much more than a pretty face in Bridgerton Season 2.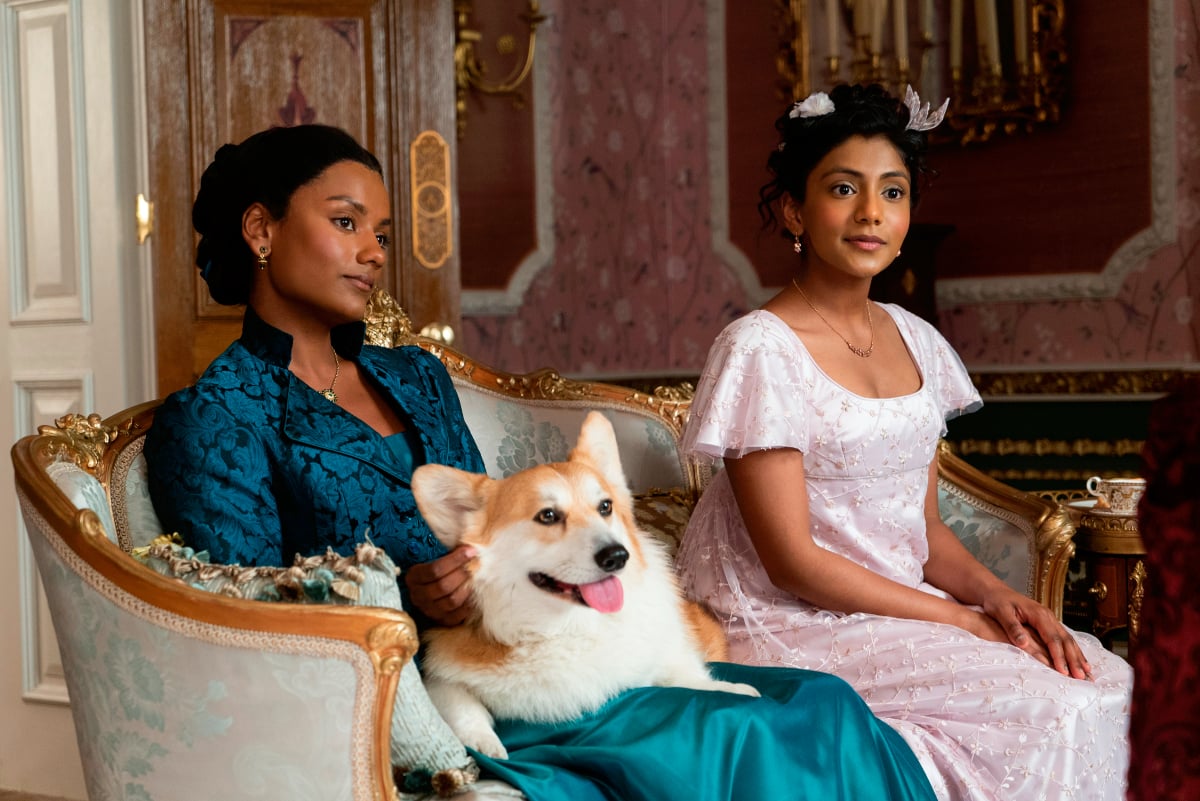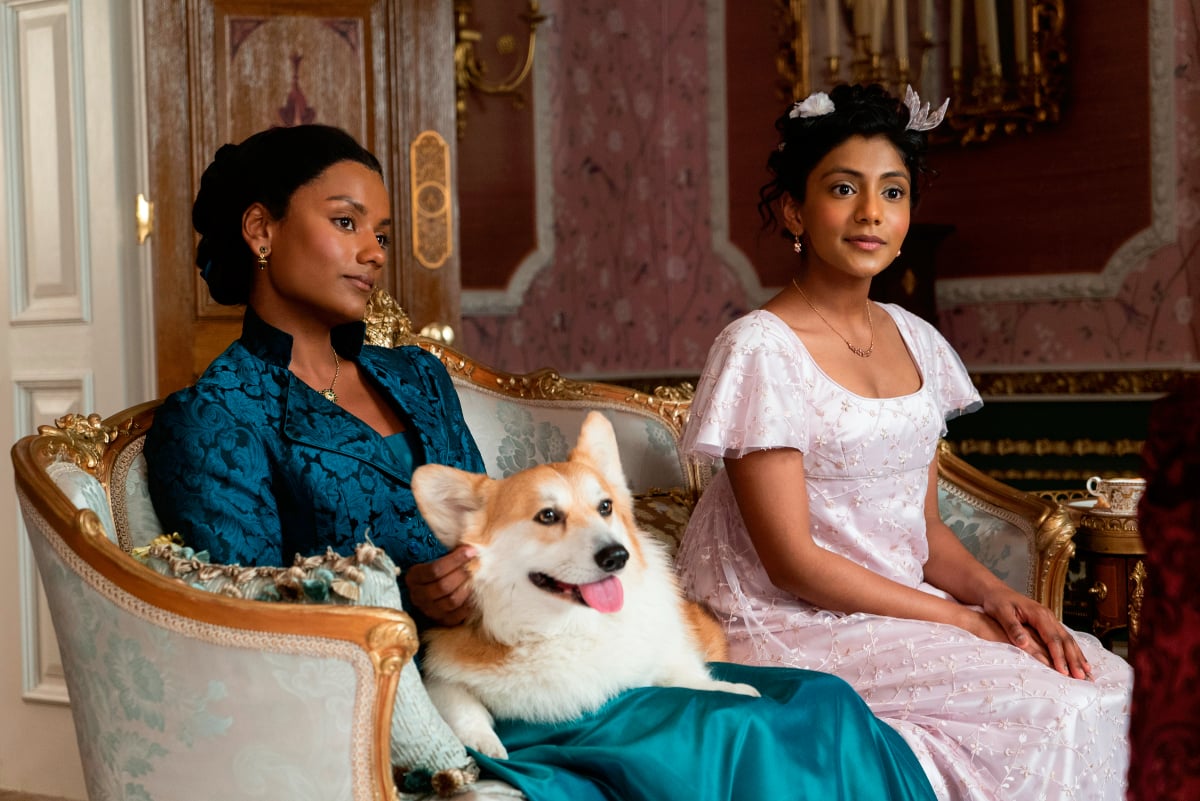 A love triangle unfolds in the new season of 'Bridgerton'
Netflix released the Bridgerton Season 2 trailer on March 9, which introduced Kate and Edwina Sharma. The youngest sister Edwina catches the eye of Anthony, whose mother announces his mission to find a wife. However, Anthony confesses he intends to marry out of duty, not love.
Kate quickly becomes aware of Anthony's plan and attempts to protect her younger sister from a loveless marriage. However, the trailer teases that feelings begin to grow between Anthony and Kate. "Love triangles through time have always been intensely appealing," Jonathan Bailey told Entertainment Weekly.
"Triangles are sharp and edgy; they can cause a lot of damage, but they're also pleasing to look at. With Anthony and Edwina and Kate, they are the embodiment of his approaches to love at the beginning of the series."
Edwina Sharma is more than she seems in 'Bridgerton' Season 2
Kate may seem like the shrewder sister, knowledgeable about the world and wise to Anthony's ways. Yet in Bridgerton Season 2, Edwina Sharma is more than just a pretty face. Like Anthony, she too has felt the pressure of the expectations of the society she lives in.
"Both Anthony and Edwina have been brought up to fulfill a role," Charithra Chandran told Entertainment Weekly. "In her case, it's to be [the perfect wife]. In his case, it's to be the viscount. And that is something they connect to each other with and understand each other in a way a lot of other people wouldn't. Edwina genuinely falls in love with the viscount. It's a naive love, but her feelings are very genuine."
Although Bridgerton takes place in the Regency Era, Edwina's predicament may feel relatable to the modern-day viewer. "There are people like Edwina all across the world — brought up to be the perfect wife and perfect mother," Chandran mused to Entertainment Weekly. "The show and this character hopefully will show them they can be so much more than that."
When is the 'Bridgerton' Season 2 release date?
The new season of Bridgerton will drop to Netflix on Friday, March 25. Although the show will clearly focus on Anthony's quest to find a wife, there's more in store for Bridgerton fans. Queen Charlotte plots to expose the identity of Lady Whistledown, who viewers now know to be Penelope Featherington. Daphne Bridgerton makes an appearance in the trailer as well, though according to Harper's Bazaar, Regé-Jean Page's Duke of Hastings will not be coming back.