A 'Bridgerton' Fan Theory Says Colin and Penelope Won't Get Their Happily Ever After in Season 3
Bridgerton Season 3 officially has a central love story. Colin Bridgerton (Luke Newton) and Penelope Featherington (Nicola Coughlan) might finally go from friends to lovers. But some fans think they won't get a happy ending by the end of the season.
'Bridgerton' Season 3 will focus on Colin and Penelope
RELATED: 'Bridgerton': The Origins of Penelope and Colin's Love Story Could Be Explored in Season 2
There were rumors that the show might go out of order of the Bridgerton book series. There's confirmation that the third season will focus on Colin and Penelope instead of Benedict Bridgerton (Luke Thompson) and Sophie Beckett.
"Like Lady Whistledown, I have been keeping a secret for quite some time and I can confirm to you all that season 3 is Colin and Penelope's love story," Coughlan said at Netflix's FYSEE Space's opening night ATAS panel, according to People. "I have kept that secret since two weeks into season 2. This is the first time I am saying it here."
Fans are reacting to the switch up of the order. Some think even more could change with their story.
Some Bridgerton fans think Colin and Penelope won't end up together in season 3
RELATED: 'Bridgerton:' What the Books Reveal About Penelope Featherington aka Lady Whistledown's Netflix Future
The fan theories are starting after the big announcement. Netflix's Twitter account shared the promo, tweeting, "It's #Polin's time to shine! Nicola Coughlan revealed at Bridgerton's FYSEE event that after showcasing #Kathony's enemies-to-lovers story, Season 3 will reveal how (or if…) Penelope and Colin go from friends to lovers!" Some fans were suspicious of this phrasing.
"What do they mean by 'or if'? Are they implying the next season might not be HEA?" someone asked on Reddit. Many fans commented not buying it.
"Well it is a promo. You have to get people wondering," one person wrote.
"Guys, they used the same tactics with the 'triangle' between Anthony, Kate and Edwina in s2. Of course everybody and their mother knows there is going to be an HEA at the end, but it's still a promo, so they want to make you wondering," another fan claimed.
"They'll get their HEA. Wouldn't it be considered a spoiler had they revealed it now?" someone else asked.
Fans think 'Bridgerton' will wait for the Lady Whistledown reveal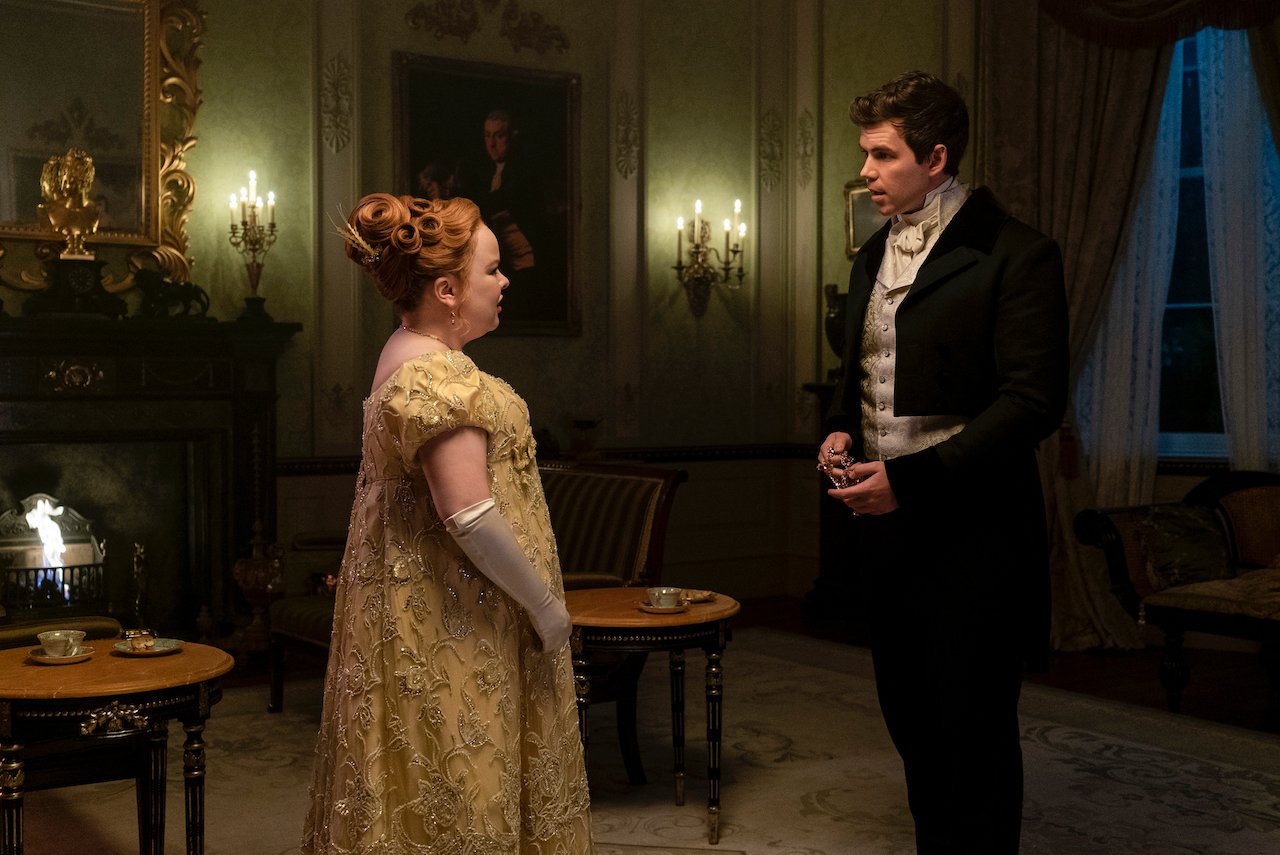 But there was another Reddit thread that started with a theory that they won't end up together at the end of the season. "I don't think they are going to reveal to the ton yet that penelope is LW on season 3 bcs I [sic] think LW plays a role for benophie (sophie knowing benedict from LW and all that). I think polin's story along with benophie philoise and francesca+michael+john is going to span out for several seasons," the thread started. Other fans were still against this.
"F*ck no. Polin has been going on for 3 season[s]. Let other characters have some focus," someone commented.
"I have a feeling that LW is going to go on longer than she does in the books. I think that one of the ways they reconcile Eloise and Penelope is that Eloise joins her in writing LW," another fan wrote.
"There has already been two seasons of Penelope and Colin's story, they are getting more time than any other couple. They need to close their story in S3 or the show will start to lose people who are getting sick of them," one person claimed.
Fans will have to wait to see what changes are made. But it looks like Colin and Penelope's story might already call for some changes from the book because of timing..