'Bridgerton' Fans Are Forgetting This Actor's Connection To 'Harry Potter' and 'Pitch Perfect'
Bridgerton fans have spotted some familiar actors from other popular works in the Netflix series. While many of Bridgerton's actors are up-and-coming, some of the cast had viewers Googling what other movies and TV shows they've starred in. But there's one Bridgerton star many people are starting to connect back to two movies — Harry Potter and Pitch Perfect.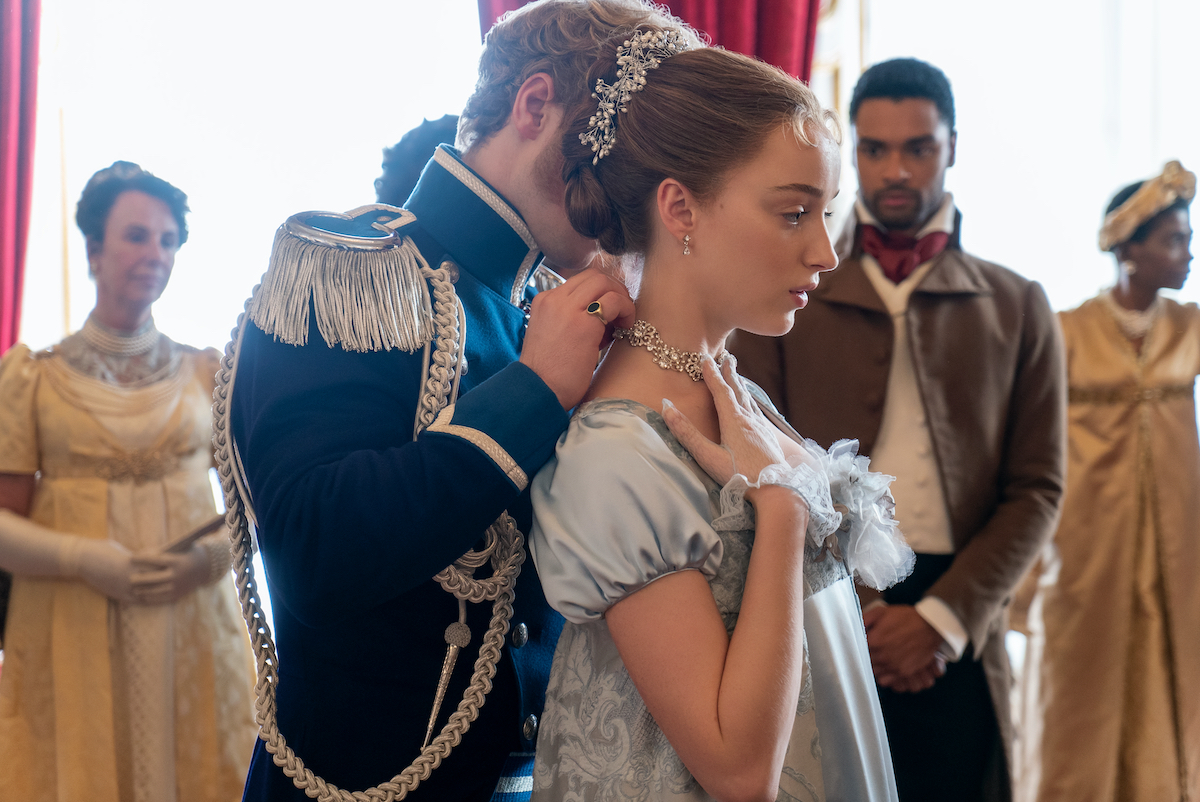 'Bridgerton' is a massive hit
Fans of Gossip Girl are living for the Netflix adaptation of Bridgerton, based on the book series by Julia Quinn. The series mimics the early 2000s drama in that there's a Regency London newsletter that gossips about the townspeople.
"It's projected that about 63 million households will have viewed the show in the four weeks since its Christmas Day release, making it one of the streamer's biggest original-series launches ever," Vanity Fair reported.
Now, Bridgerton viewers who have binged the series are moving on to reading the books — some of which are selling for more than $700 on Amazon.
'Bridgerton' taps into the talent pools of several franchises
Bridgerton's cast boasts acting credits from several other widely regarded television series and movies.  
Daphne Bridgerton's Phoebe Dynevor guest-starred in season 4 of Younger. Gregory Bridgerton (Will Tilston ) starred in Goodbye Christopher Robin. Siena Rosso (Sabrina Bartlett) was in Game of Thrones. Benedict Bridgerton (Luke Thompson) was in Dunkirk.
From Doctor Who to EastEnders, Casualty, Law & Order: UK, Broadchurch, Silent Witness, Death in Paradise, and The Crown, the stars of Bridgerton have some impressive portfolios.
Prince Friederich and Cormac McLaggen from 'Harry Potter and the Half Blood Prince' are the same actor
Bridgerton fans know Freddie Stroma as Prince Friederich, the nephew of Queen Charlotte (Golda Rosheuvel) who vies for Daphne Bridgerton's affection. Meanwhile, Harry Potter fans watching Bridgerton recognized Stroma as Cormac McLaggen, Hermione Granger's (Emma Watson) beau in Harry Potter and the Half Blood Prince. 
'Bridgerton' demonstrates Freddie Stroma's range as an actor
Cormac McLaggen and Prince Friederich are entirely different characters. Friederich may be courting the eldest daughter in the Bridgerton family, but he's as mannerly as can be. The guy isn't even angry when Daphne announces her engagement to Simon, the Duke of Hastings (Regé-Jean Page, another actor with Harry Potter credits). Talk about a gentleman. 
RELATED: 'Harry Potter': J.K. Rowling Says This Fan Theory Is 'Strangely Upsetting'
Back in 2009, Stroma was portraying an entirely different male archetype: the overtly cocky jock. McLaggen thought he had the world in the palm of his hand until the girl he was trying to woo fudged his Quidditch tryouts. The well-to-do poster child for arrogance that is McLaggen is but a brief blip in the story that of Ron Weasley (Rupert Grint) and Hermione Granger.
'Bridgerton' star Freddie Stroma was also in 'Pitch Perfect'
Outside of the majorly successful Harry Potter franchise, Stroma has starred in Lifetime's UnREAL and ABC's Time After Time. Stroma also played Dickon Tarley on Game of Thrones before the role was recast. 
Perhaps one of his most notable appearances outside of Harry Potter and the Half Blood Prince was Stroma's role as Luke, the hot upperclassman who ran the radio station Beca (Anna Kendrick) worked at in Pitch Perfect.