'Bridgerton' Fans Need to Watch This New Mini-Series
Bridgerton was a real phenomenon for Netflix. As a drama, it helped keep its viewers engrossed with every episode. It also featured plenty of love and romance for fans of that genre. While it is returning for another season, fans have been looking for more shows like Bridgerton to get their fix of the intrigue and sexy storylines that were part of that show.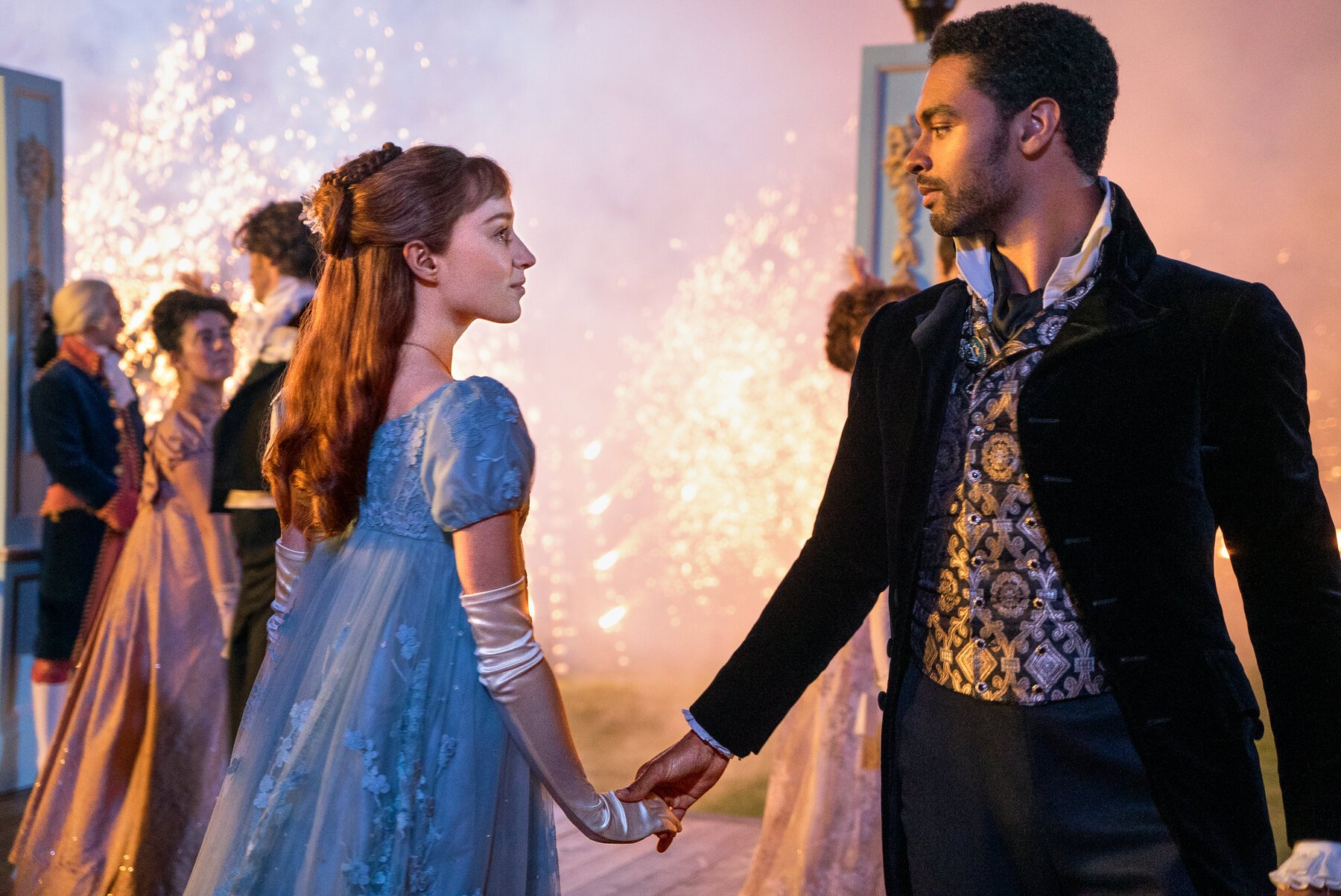 They may have their answer. There's a new limited series on Amazon Prime that may deliver just what Bridgerton fans are looking for. 
Why 'Bridgerton' fans will love 'The Pursuit of Love'
Vanity Fair published an article comparing Bridgerton to a new Amazon Prime series called The Pursuit of Love. The article points out some of the ways in which the two shows are similar, including: 
Both shows feature omniscient narrators. 
Both look at scandals from English high society, with commentary on status games and how relationships play into those. 
Both have plenty of lust and romance as part of every episode. 
The two shows have ornate costumes and sets that transport viewers back to a specific time period. 
They're not set in the same century – Bridgerton is in the 1800s while The Pursuit of Love takes place in a pre-World War II time frame. But they do both take place in London, taking a satirical look at high society types. 
The main premise of 'The Pursuit of Love'
What is The Pursuit of Love, exactly? It's a three-part miniseries based on a novel by Nancy Mitford. It's a semi-autobiographical work based on her real-life family. Some of those family members were Nazi sympathizers, but that gets glossed over and not assigned to the book's fictional figures. Mitford made sure to sanitize her family's history before memorializing them with these created characters. 
The show stars Lily James and Emily Beecham as two cousins and best friends named Linda and Fanny, respectively. The duo is inseparable and are on a desperate hunt to find their perfect man. Fanny, the show's narrator, settles down for a quiet home life while Linda continues to pursue a more wild existence. The juxtaposition between the two provides much of the show's conflict and drama. 
Directed by Emily Mortimer, the series pushes many of the same buttons Bridgerton fans want pushed. If you liked the Netflix series, this one from Amazon Prime is sure to delight you as well. 
'Bridgerton' was equal parts steamy and captivating
Based on a series of best-selling novels, Bridgerton follows the siblings of the Bridgerton family as they attempt to find love and happiness in London during the early 1800s. The series starred Phoebe Dynevor as Daphne Bridgerton and Rege-Jean Page as Simon Basset in breakout roles. 
Along with featuring plenty of racy subplots that put love and sex at the forefront, the show became notorious for its expert costume and set design. It made the period it was set in another character represented within the show. 
It appealed to many audiences – fans of British shows, fans of romance-centric series, and history buffs alike could all find something to enjoy. This attention to historic detail – as well as applying contemporary themes to the past – helped make it popular among Netflix viewers. It also had a diverse cast for a period that was anything but, offering a progressive retelling of history. 
If you enjoyed the show but are stuck waiting for season 2, there's another one that may strike your fancy as well. It's set in a different time period, but that doesn't make it any less captivating for Bridgerton fans.