'Bridgerton': How Your Favorite Scenes Came to Be
If you're not obsessed with Bridgerton yet, you probably haven't been watching the show. Netflix's newest period drama has been taking the platform by storm. Despite only being out for a little over a month, the show has already become the streaming platform's fifth most popular original show. The show may be a great success now but production had to do a lot to bring Bridgerton to life.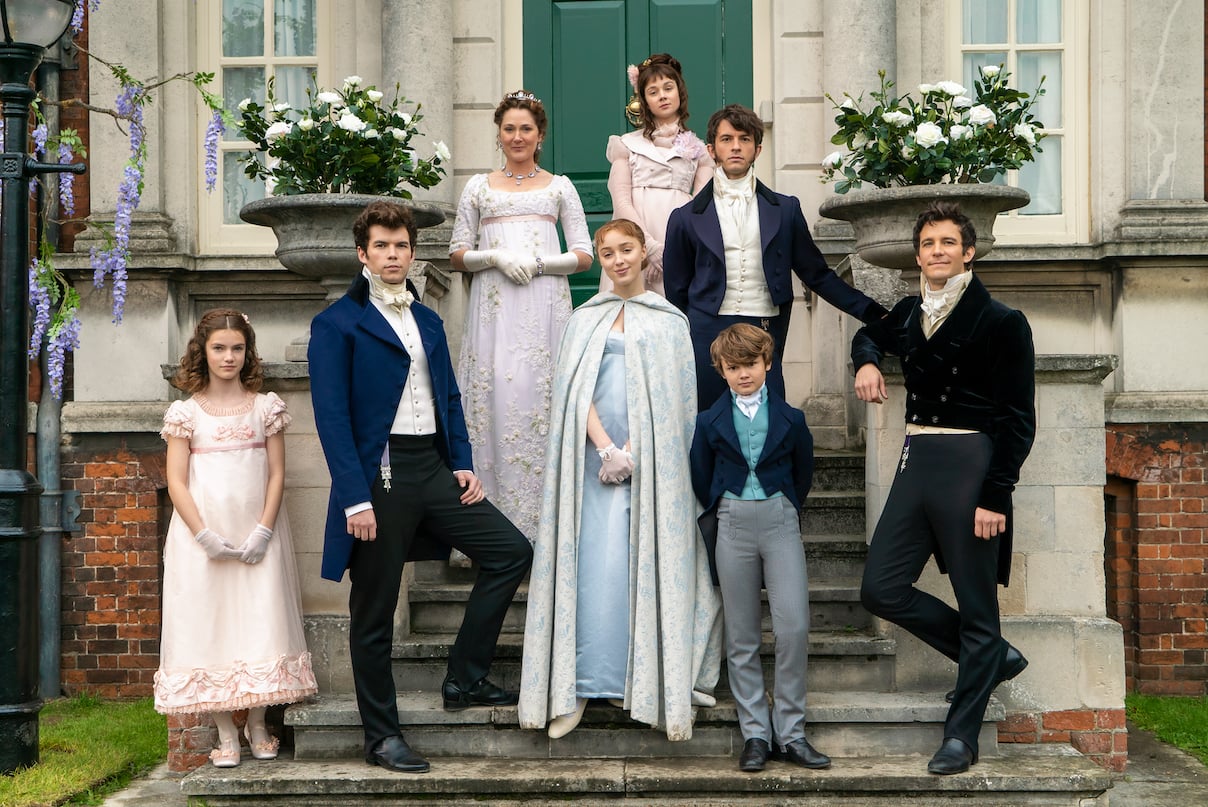 What is 'Bridgerton' about?
The Netflix series is an adaptation of an eight novel romance series by Julia Quinn. The first season of Bridgerton was modeled after the book "The Duke and I." It followed Daphne Bridgerton on her first social season as an eligible woman. During her debut, the queen named Daphne the Diamond of the Season, which caused all of the single men to flock to her door. After her oldest brother, Anthony, scared them away, Daphne was left with no real acceptable suitors. In an effort to attract more men, Daphne struck a deal with the Duke of Hastings, Simon Basset. The two pretended to be courting one another so that more men would be interested in Daphne and Simon could appear to be off the market.
Of course, their plan went awry once they each developed feelings for one another.
Creating the scenery
None of the storytelling in Bridgerton would have mattered if the scenery didn't put viewers back in the Regency period of England. So, scouting the perfect locations was paramount for production.
RELATED:'Bridgerton': Why Phoebe Dynevor Is Worried About the Fate of Season 2
Related post url: 
"The Featherington house, Will and I loved it because it was a very, very classic Regency house but in retrospect, it did look rather cold, and that was the vibe we were going with the Featheringtons," director Julie Anne Robinson told Deadline. "And then the way Betsy put it with the with the Featherington house that became the Bridgerton house, the one I walked by every day, it is kind of reaching out, its arms reach out to embrace you. It's much more of a homely home."
But it was hard to find more than one home that fit the bill in the same area so several scenes had to be finished in post-production.
"There is not much Regency England left, which is hard to comprehend," Robinson said. "So you are almost doing sci-fi type show; you are finding these pieces that work for the show and then you do a lot of green screen and a lot of creation.
How did 'Bridgerton' keep modern influences out?
Several period pieces have accidentally had modern things make their way onto the shows, like the notorious Starbucks cup incident on Game of Thrones. To ensure that did not happen on Bridgerton, designer Will Hughes-Jones implemented a rather strange method.
RELATED: 'Bridgerton': The 3 Biggest Questions Season 1 Left Us With
Related post url: 
"Will was obsessive about period detail," Robinson said. "He would get David to dress in orange. If there was something Will didn't like, if there was a roof he didn't like, David would go and stand there and wouldn't move. We would know that we couldn't move the camera where we would see this guy dressed completely in bright orange. That was a great idea."
Even with the use of Hughes-Jones' method, one modern thing did make it into a scene. In the opening scene that shows the town square, a yellow traffic line can be seen on the street.